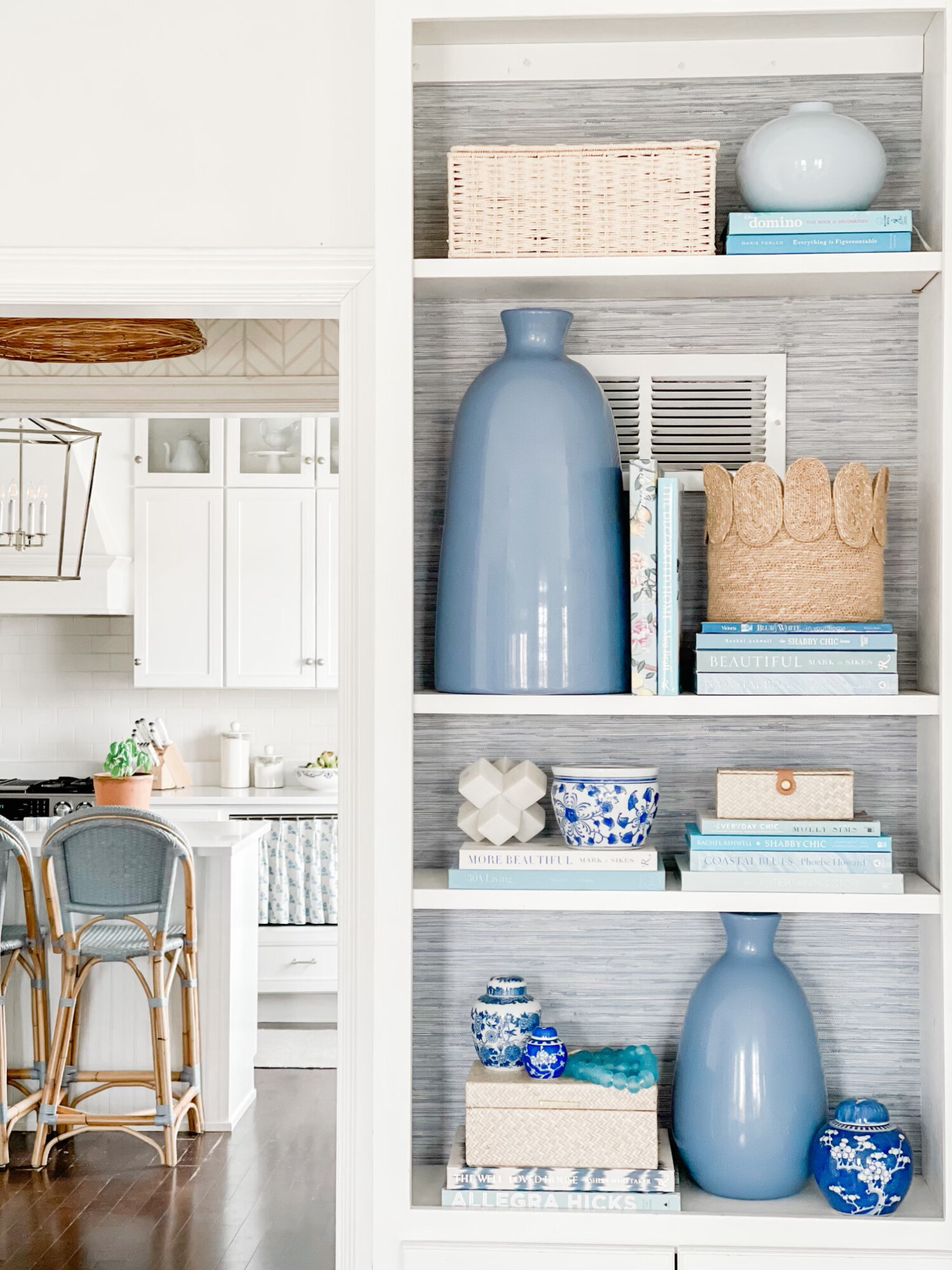 Disclosure: This post may contain affiliate links that I may earn a small commission from, at no additional cost to you. I only recommend products I would or have used myself.
As the new year begins, I get the urge to re-assess our home and how things are functioning. With the holiday decorations down, it's easier to see things with fresh eyes. With a family of six, it's a daily struggle to keep our home organized. I find that every few months, it helps to do a cleanout and re-organization of our drawers, closets, and cabinets. It's much easier to stay on top of things and for kids to help if everything has its place. If we've learned nothing from The Home Edit, it's that there needs to be a system. I love watching their show and following along on Instagram to get new ideas for how to keep our family organized. I've rounded up a few of my favorites by room and hope that you find something that works for you.
Happy organizing!
Kitchen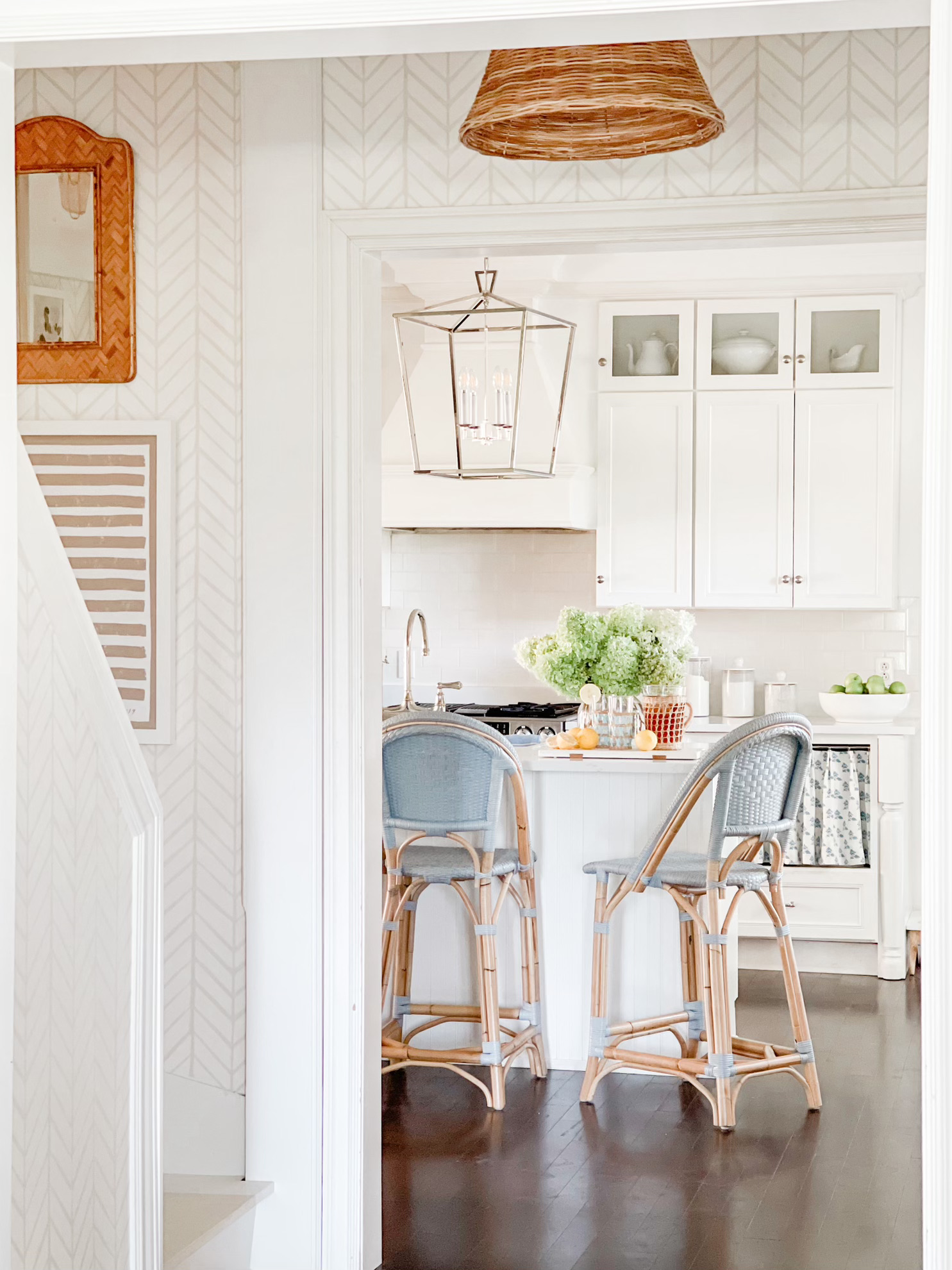 With four growing kids, keeping our kitchen and pantry organized is a must. It makes it easier to see what we're running low on instead of rummaging through the back of cabinets. It also makes it convenient for the kids to grab a snack when they need it and these stacking bins are perfect for that. I love these glass jars and canisters to decant everything from pasta to baking essentials. For spices, I like to use jar sets with labels and drawer dividers to keep them all organized. These five and six-piece sets take the guessing game out of which bins to use. For those that have a coffee maker that uses pods, this staggered organizer easily displays what you have on hand. In case you missed it, be sure to check out my post on healthy items to stock in your kitchen. Nutritionist and Dietician Hannah Holzum gives us the rundown of all her favorites.
The kids are always asking me for charging cords for devices and batteries for various toys and games. This box helps keep our cords from spilling out everywhere and this battery storage tray keeps everything in its own perfectly-sized spot. They can easily find what they're looking for. For the fridge, I love these fridge organizers.  They are perfect for corraling everything together from drinks to yogurt to produce to condiments. It helps to easily see what produce is about to go bad and cuts down on our waste.
Closets and drawers
We all have a junk drawer that's jam packed and a closet that's so full you can't find anything. This drawer organizer and these acacia drawer insets help corral all those loose items in a drawer. For makeup and skincare, this storage beauty drawer is perfect for your bathroom or wherever you do your beauty routines. For closets, these clear stackable drawers help you see what's stored inside and keep everything in one stack so that your sweaters aren't toppling over. For accessories like jewelry and sunglasses, I like to use trays like this cane tray or this lined acacia one to display them. It looks pretty and helps me make faster decisions in the mornings. A hook rail comes in handy for hanging up what you're wearing the next day or holding those items you need to get tailored or dry cleaned. Add a rattan hamper to keep your laundry from spilling over. For shoes, I can't get enough of these drop-front shoe boxes. I can easily find what shoes I need in a rush and they're perfect for the kids as well. It makes it easy for them to put their shoes away instead of being scattered around the house.
Kids rooms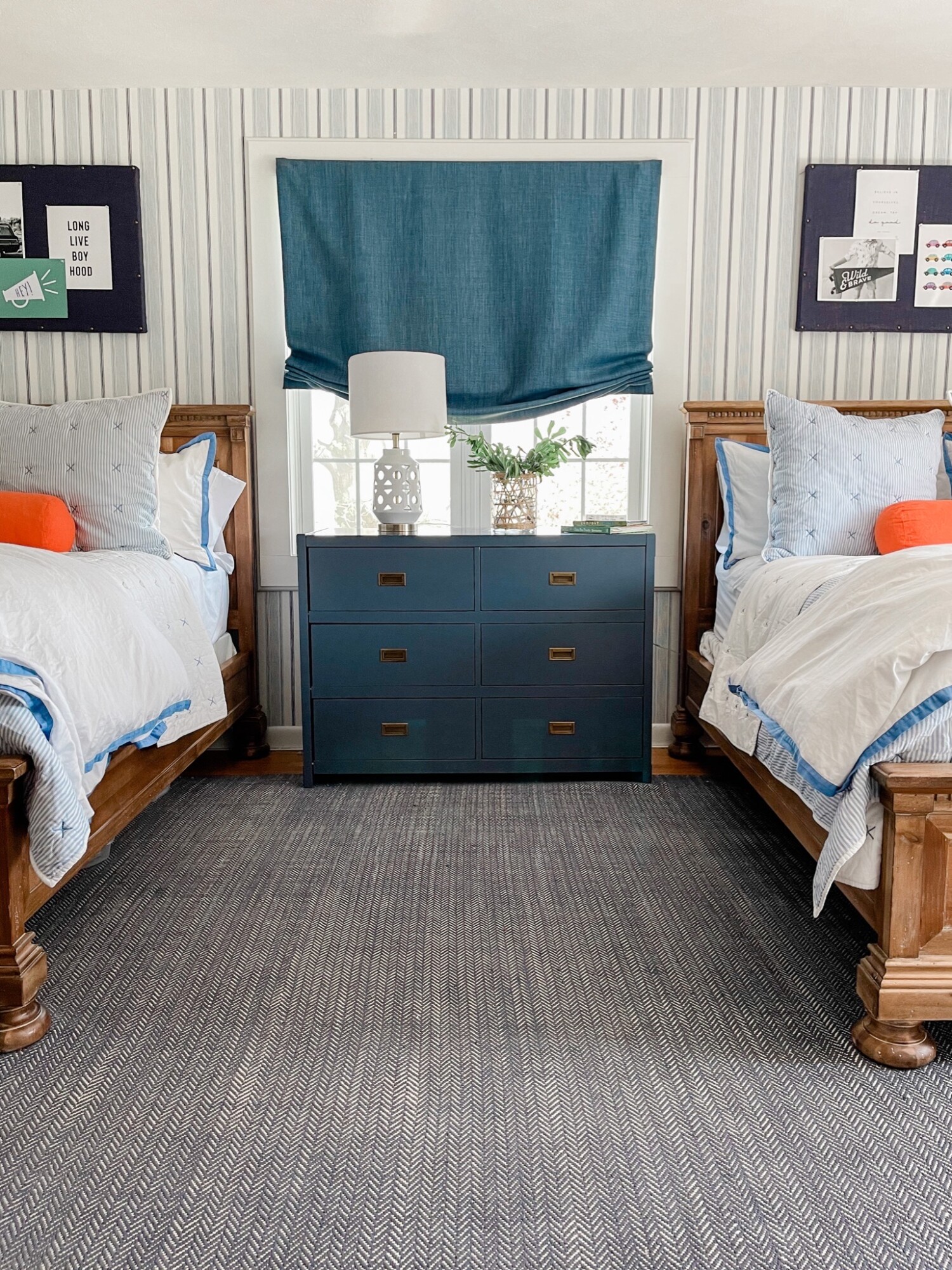 Keeping the kids' rooms neat and organized is a daily challenge. From toys and books to sporting equipment, there's never a shortage of things scattered around. It makes it easier for kids to help put their things away when there is a designated space for everything. Otherwise, it just gets thrown in the closet with the door shut. For homework and crafting sessions, a rolling cart can hold a multitude of items, including this bamboo art supply organizer. To encourage reading, I love this adorable house bookcase for little ones and this book display for when they're older. For hair accessories, this headband organizer has been great to keep all of Finley's headbands visible and in one place and this one can hold hair ties, pins, and clips.
Gingham storage boxes with lids can hold extra blankets and stuffed animals. If you're short on closet space, it's a great option to store seasonal clothes. This storage bench can also function as a spot to lay out outfits the night before and serve as a drop-off zone. For toys, this organizer with fabric bins and this open-storage toy organizer are great options. They're both at the perfect height for kids learning to put away their toys. For a classic look, this wooden toy box reminds me of the ones we had as kids.
My favorite baskets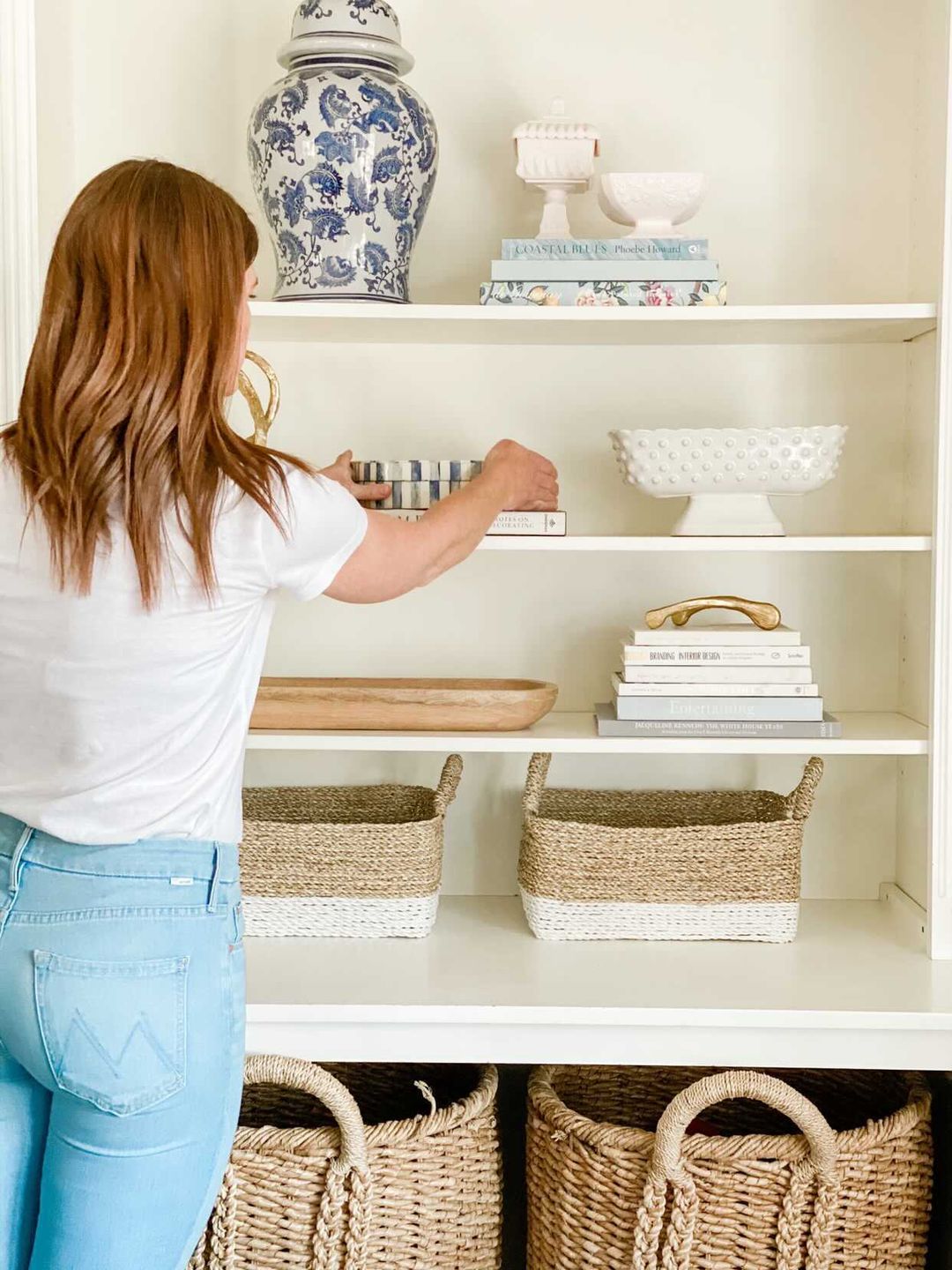 Baskets can be used for a variety of uses around the home. I love seagrass baskets with a lid – perfect for blankets, towels, you name it! These tulip baskets are a beautiful addition to any space and this tray basket fits perfectly underneath the coffee table or bed. You can tuck away extra items for your guests in a bedroom or fill one with art and design books under your table. These rattan bins and these Sedona baskets are perfect for a bathroom or closet.
For more organization ideas, I've written a few blog posts about specific areas. You can read how I Keep My Entry Table Organized, Pantry Organization 101, and my Favorite Toy Organization posts.