Welcome to our Cove Hollow House!
Our family has been coming to 30A in Florida for many years and we have always dreamed of having a place down here. It's our happy place and I always look forward to our time down here. We bought this home in early 2023 from a former client. I actually started decorating this home for the previous family and have continued updating and designing the space to make it feel like ours. It has been such a fun process decorating the Cove Hollow house!
Located in the Watercolor Community, the property sleeps 12 with four bedrooms and four bathrooms and a carriage house with its own kitchenette, bedroom, bathroom, living space, and balcony. The entire space is perfect for many different groups. Our family has proven that it's great for family gatherings and I also think it would be perfect for getting all your friends together for a trip to the beach.  You can also rent the space to use for your events, weddings, and parties.
I've pulled together all the sources or similar items if they're no longer available so that you can easily shop your favorites. Our Cove Hollow House is open for rentals and you can book online here through 360 Blue. We'd love to have you stay!
Cove Hollow Living Room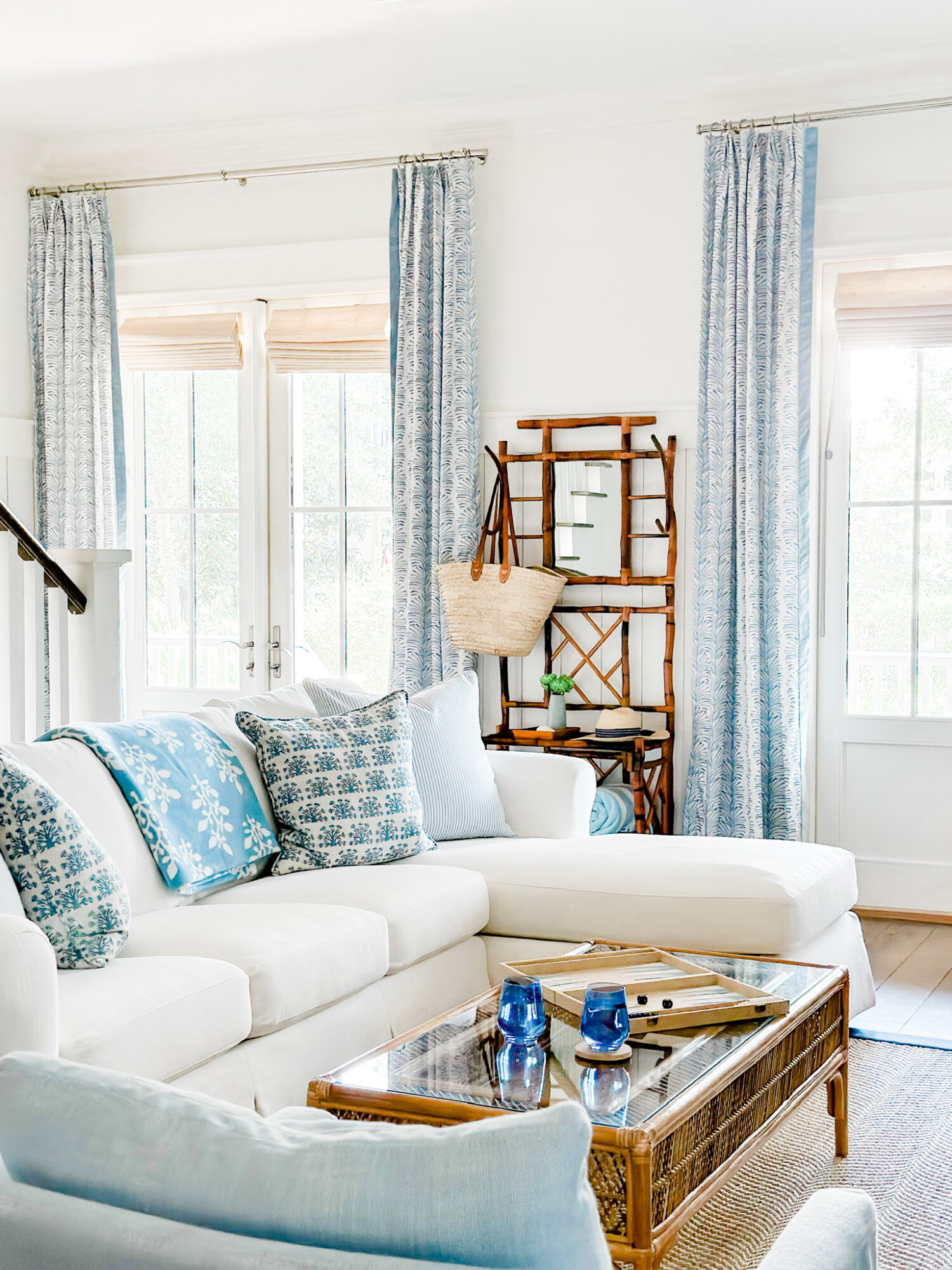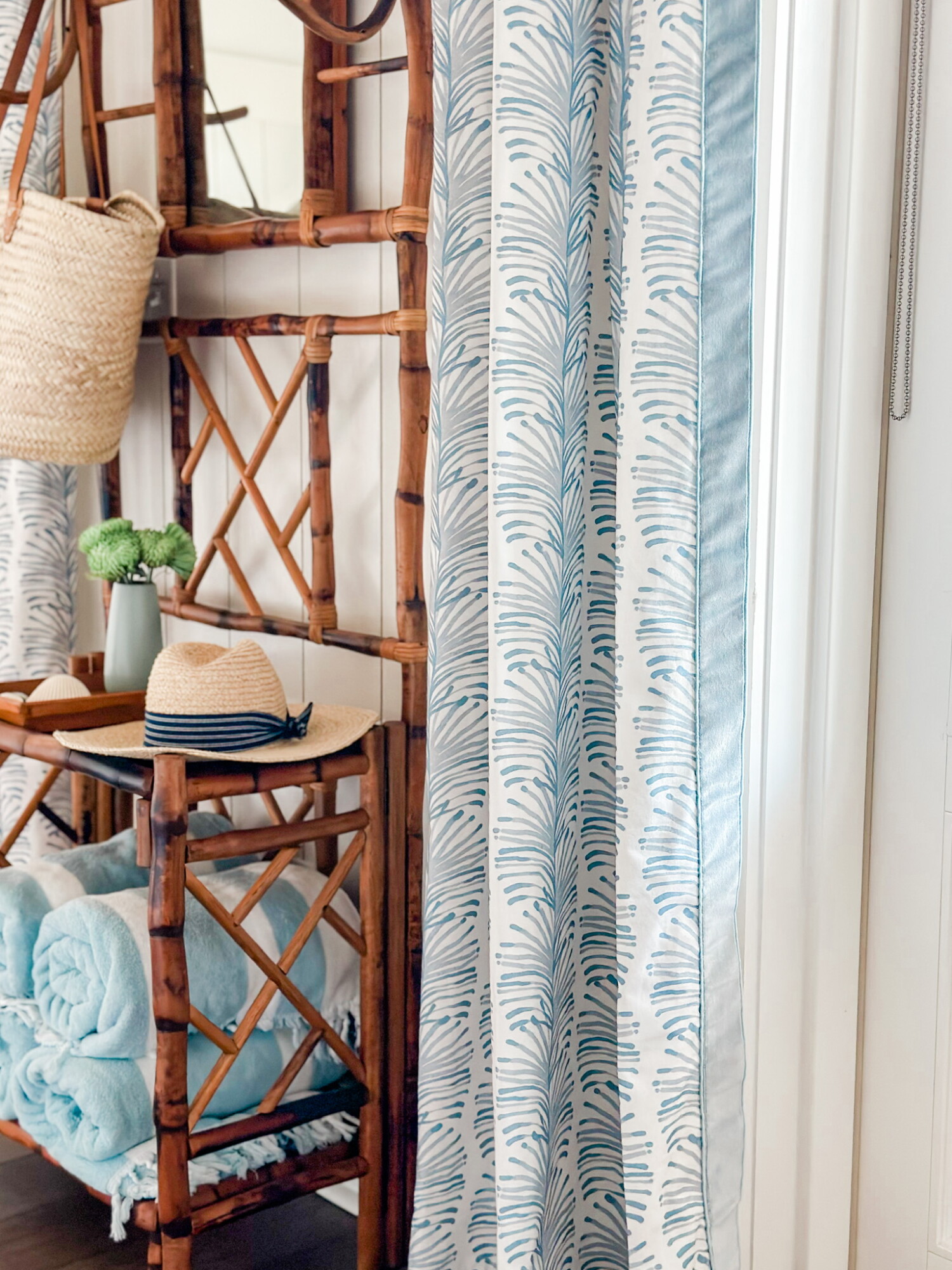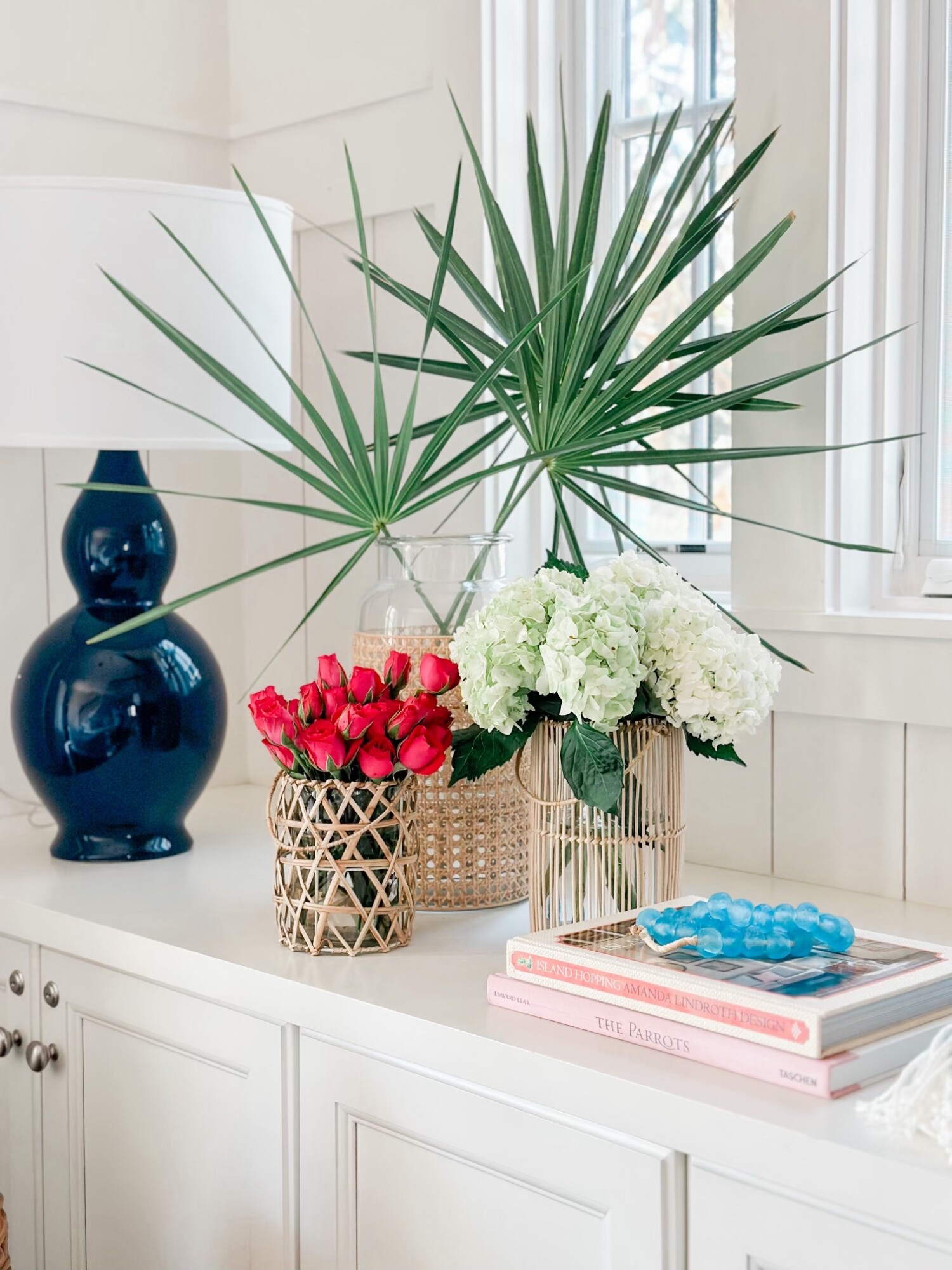 Cove Hollow Kitchen & Dining Room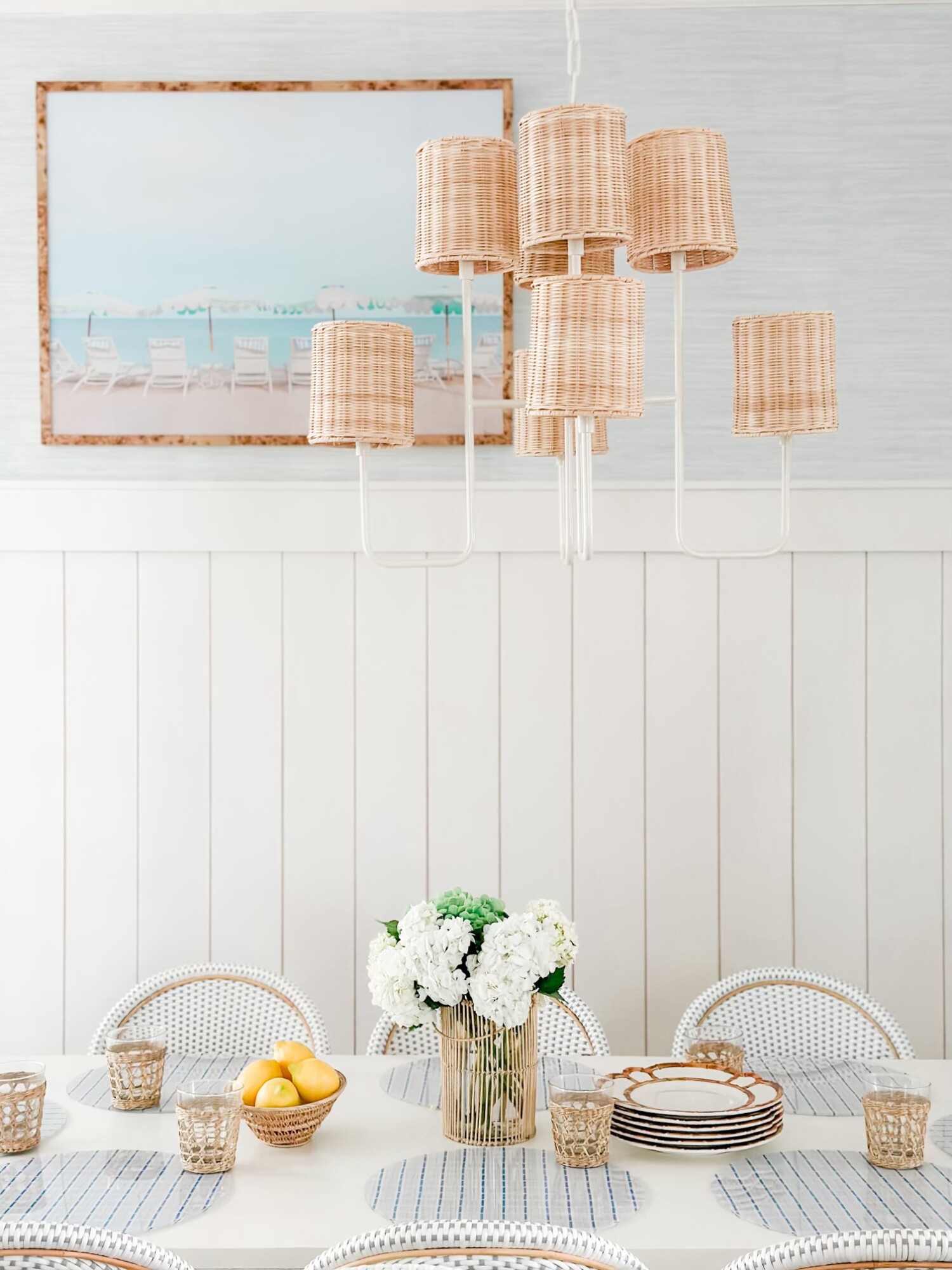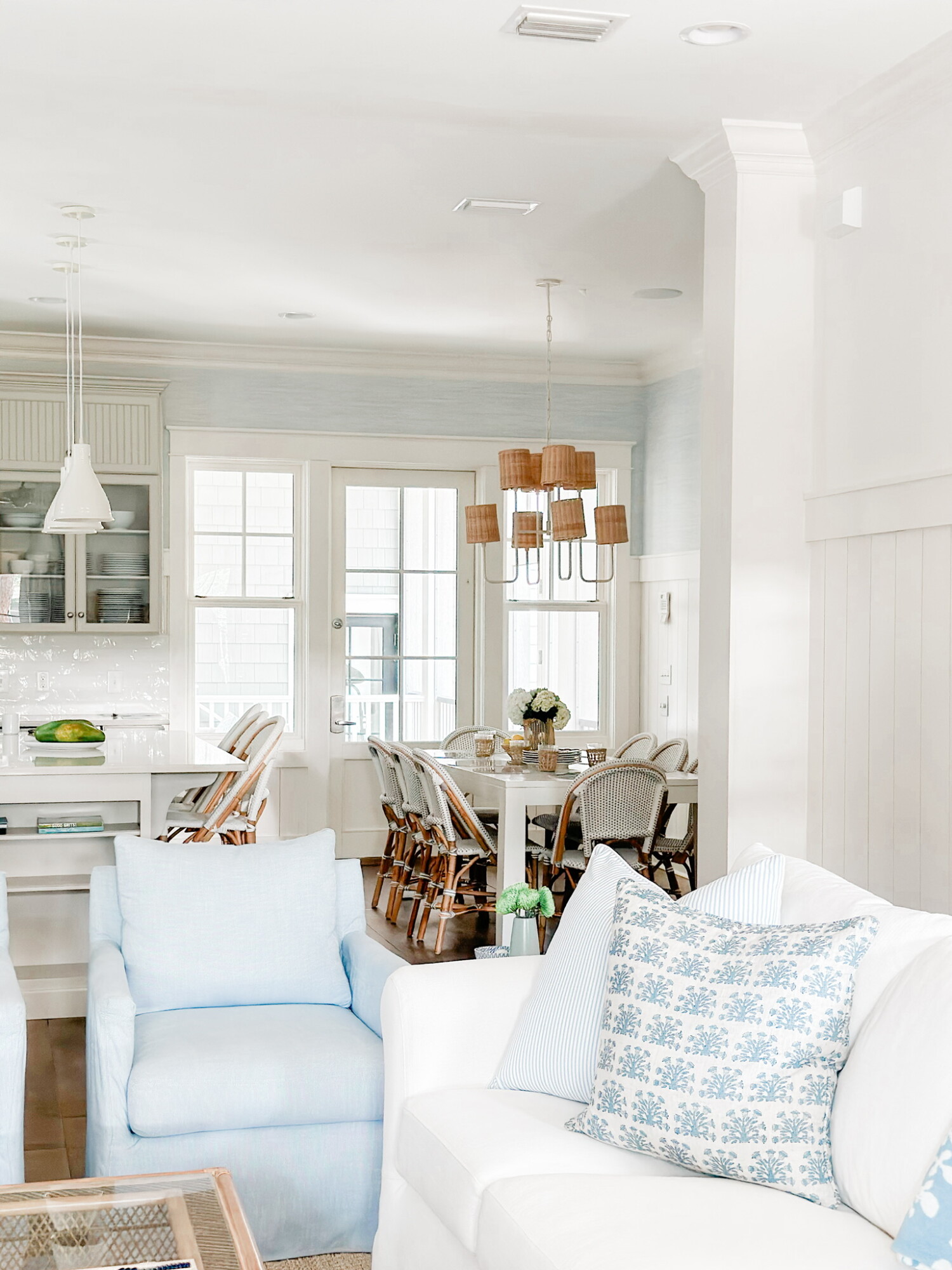 Cove Hollow Main Bedroom Suite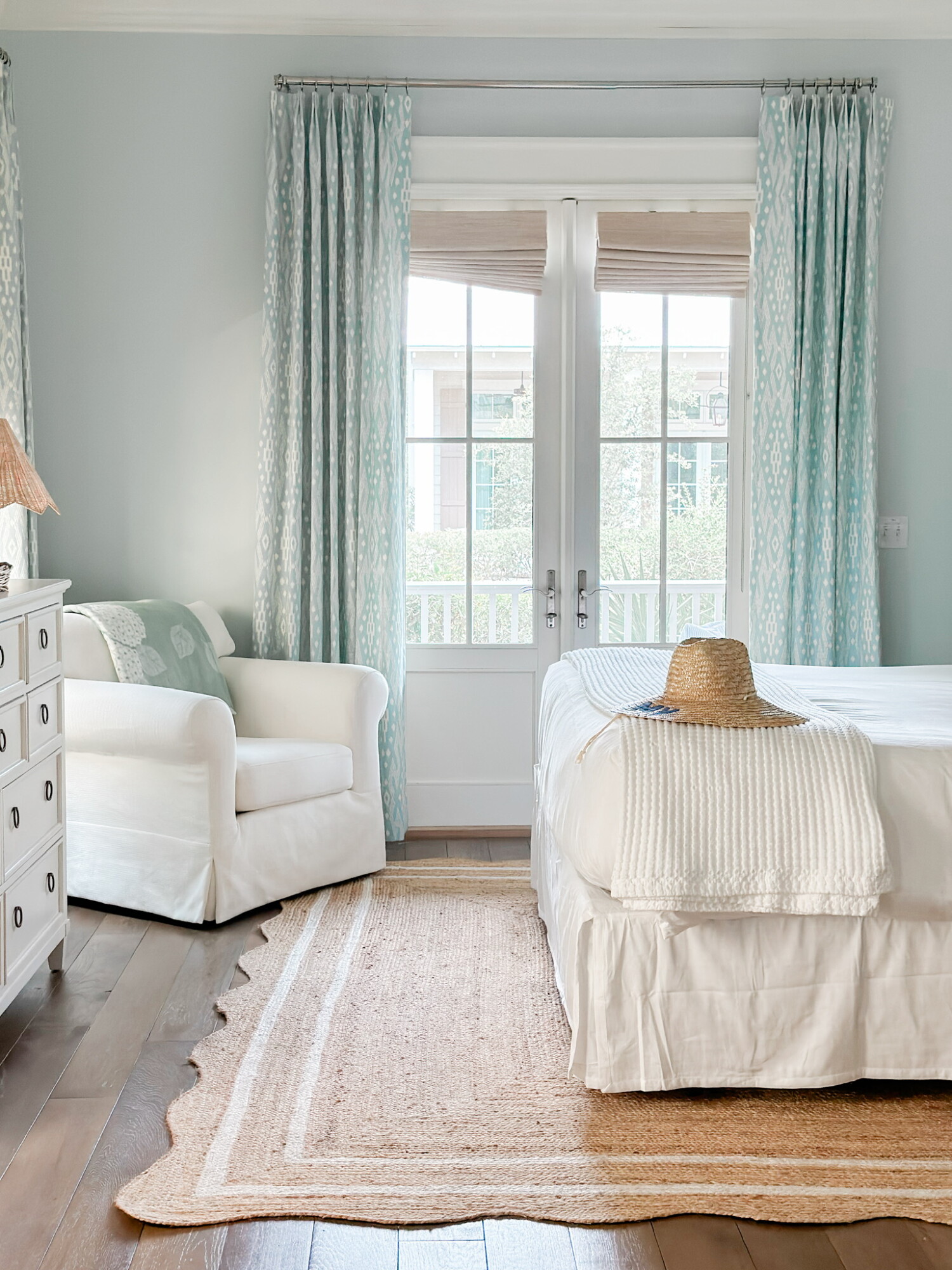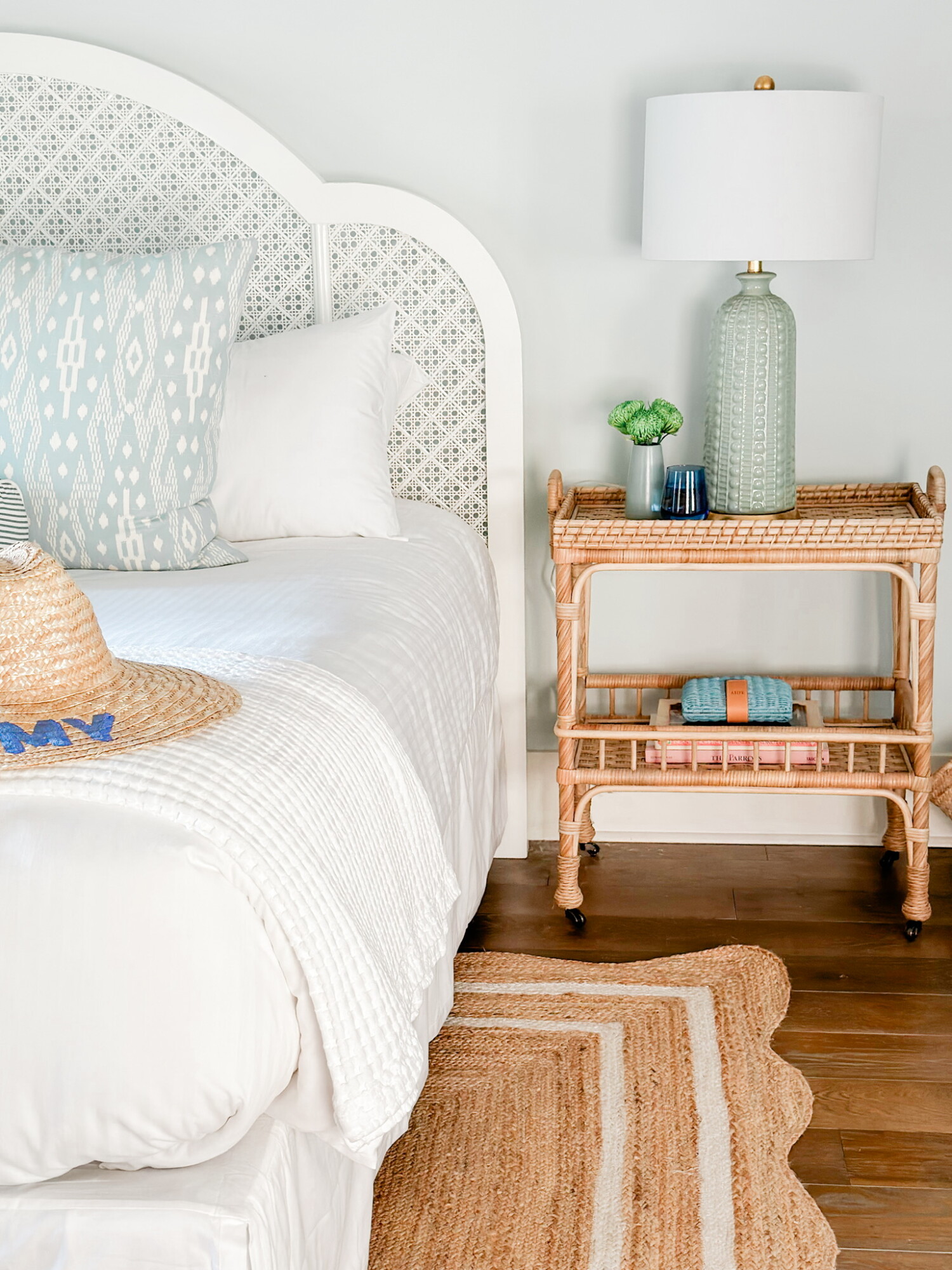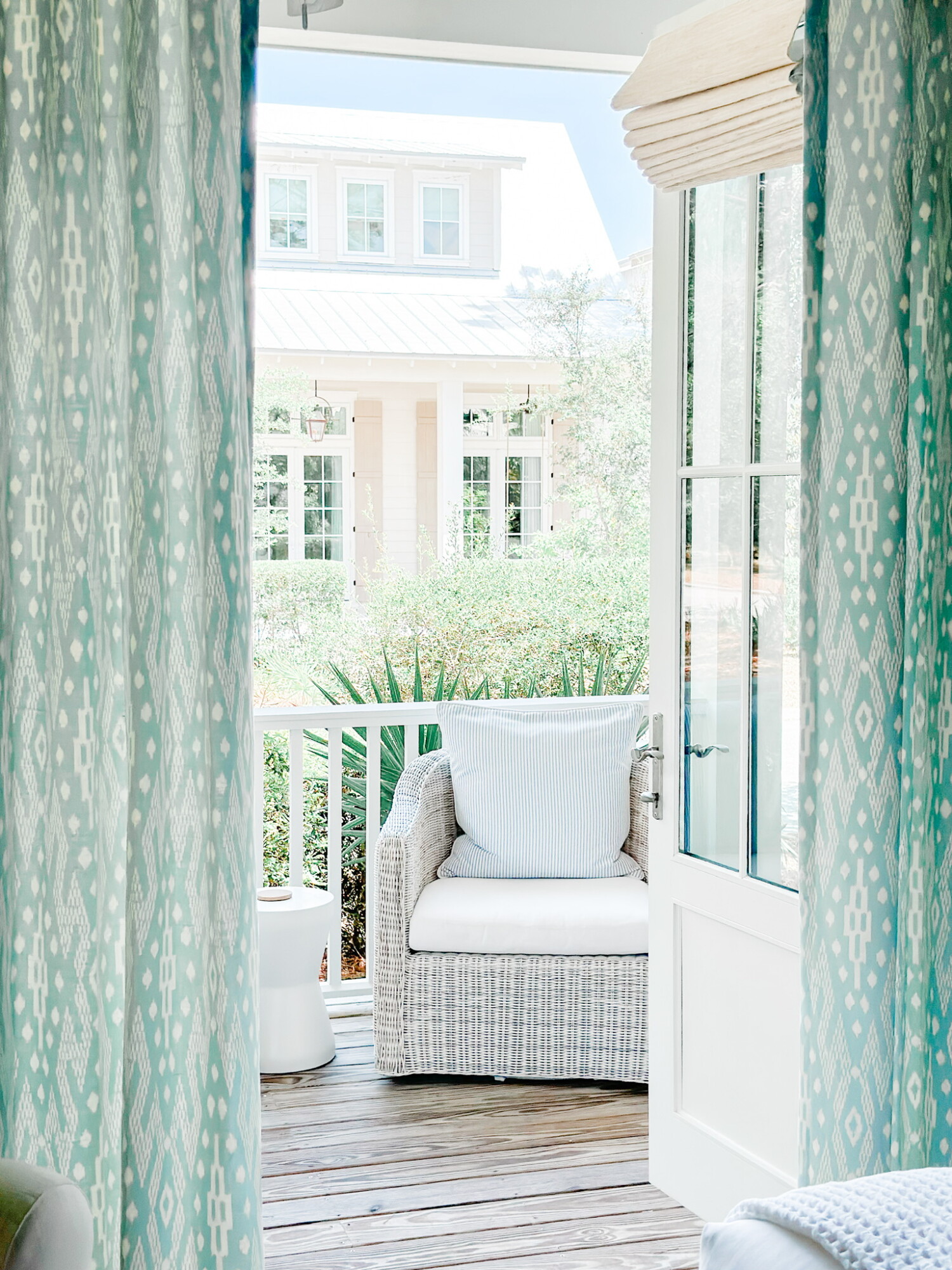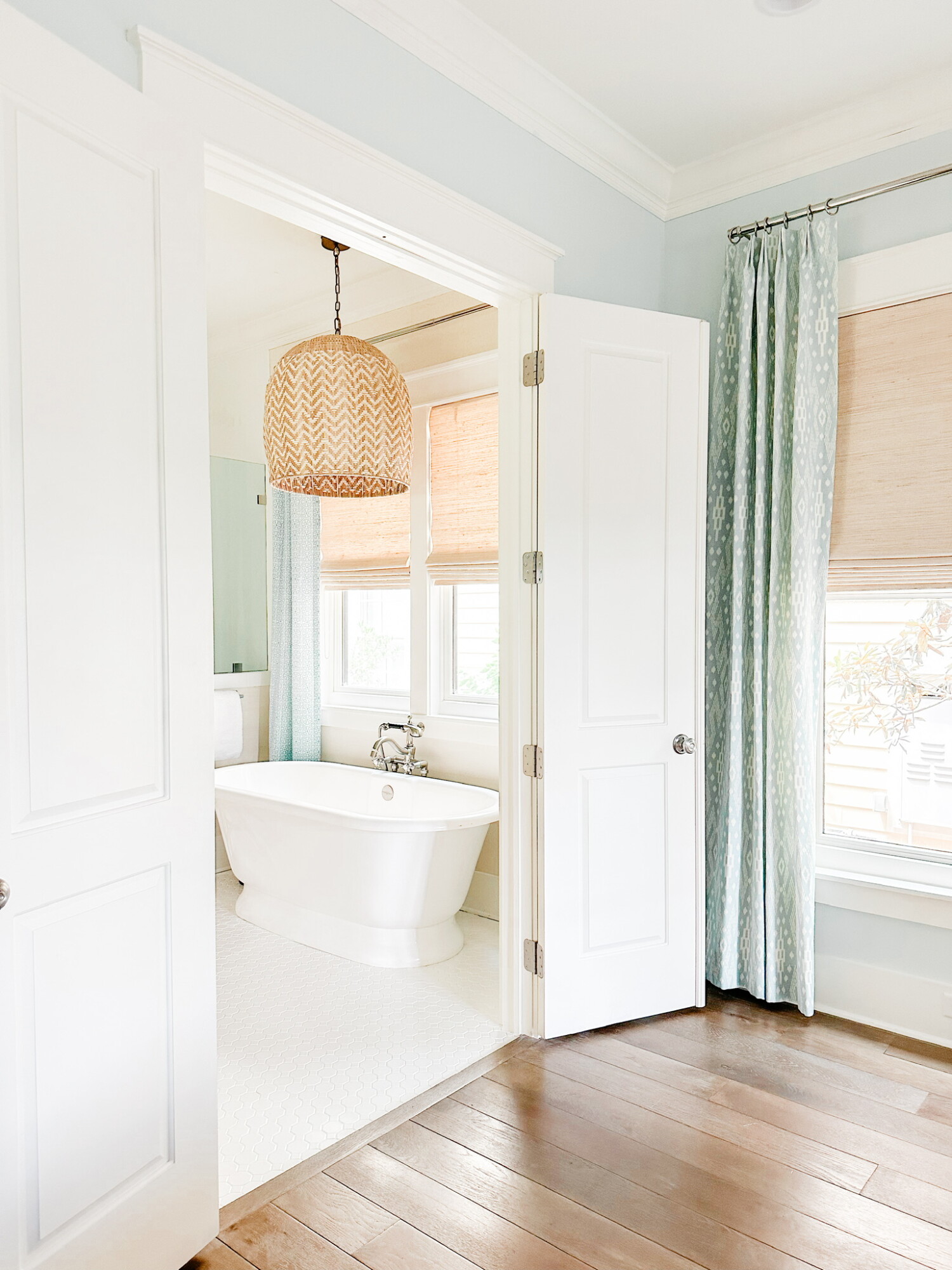 MAIN BATHROOM SOURCES: Avila Rattan Pendant | Curtains (drapery available to the trade)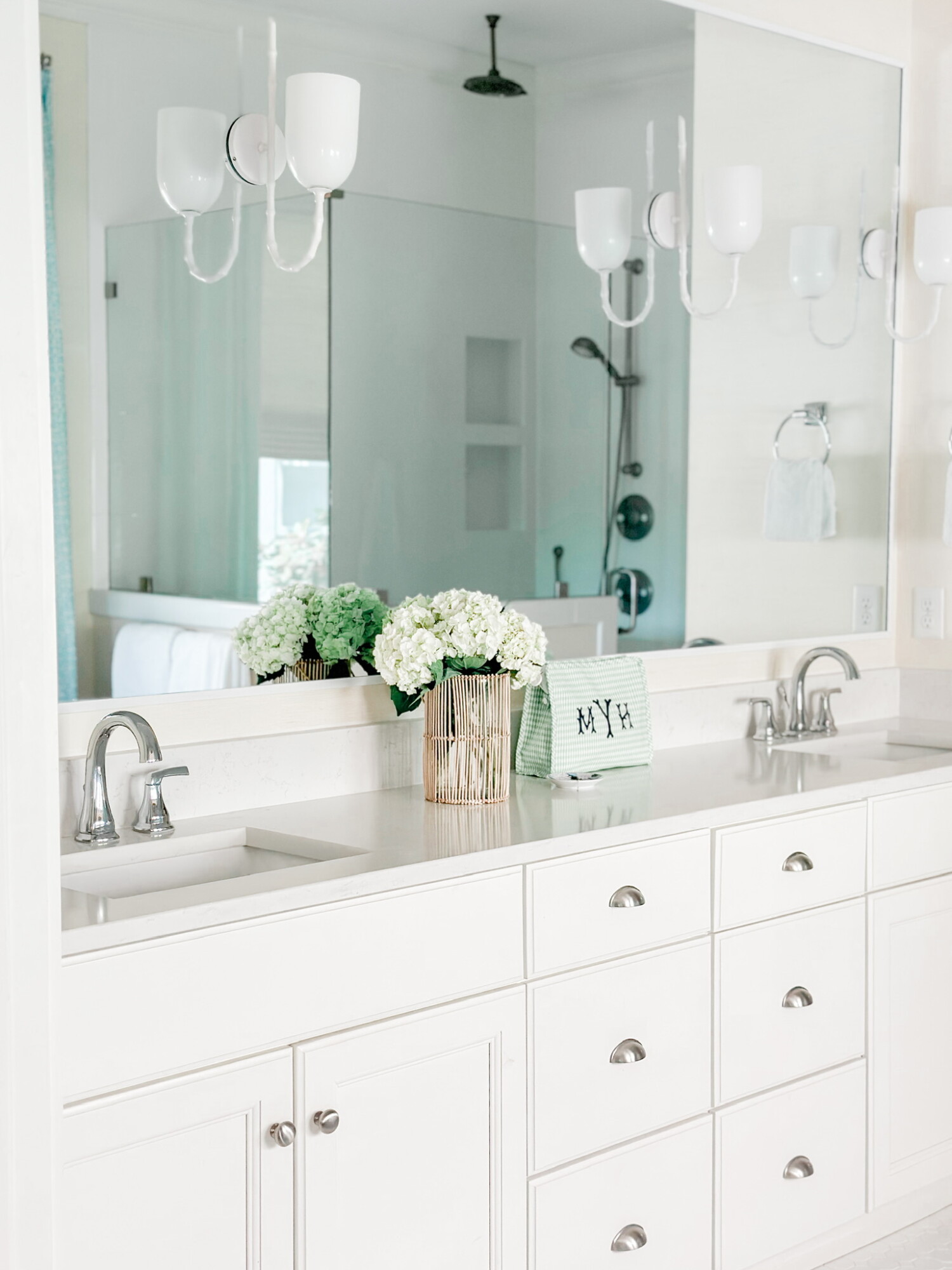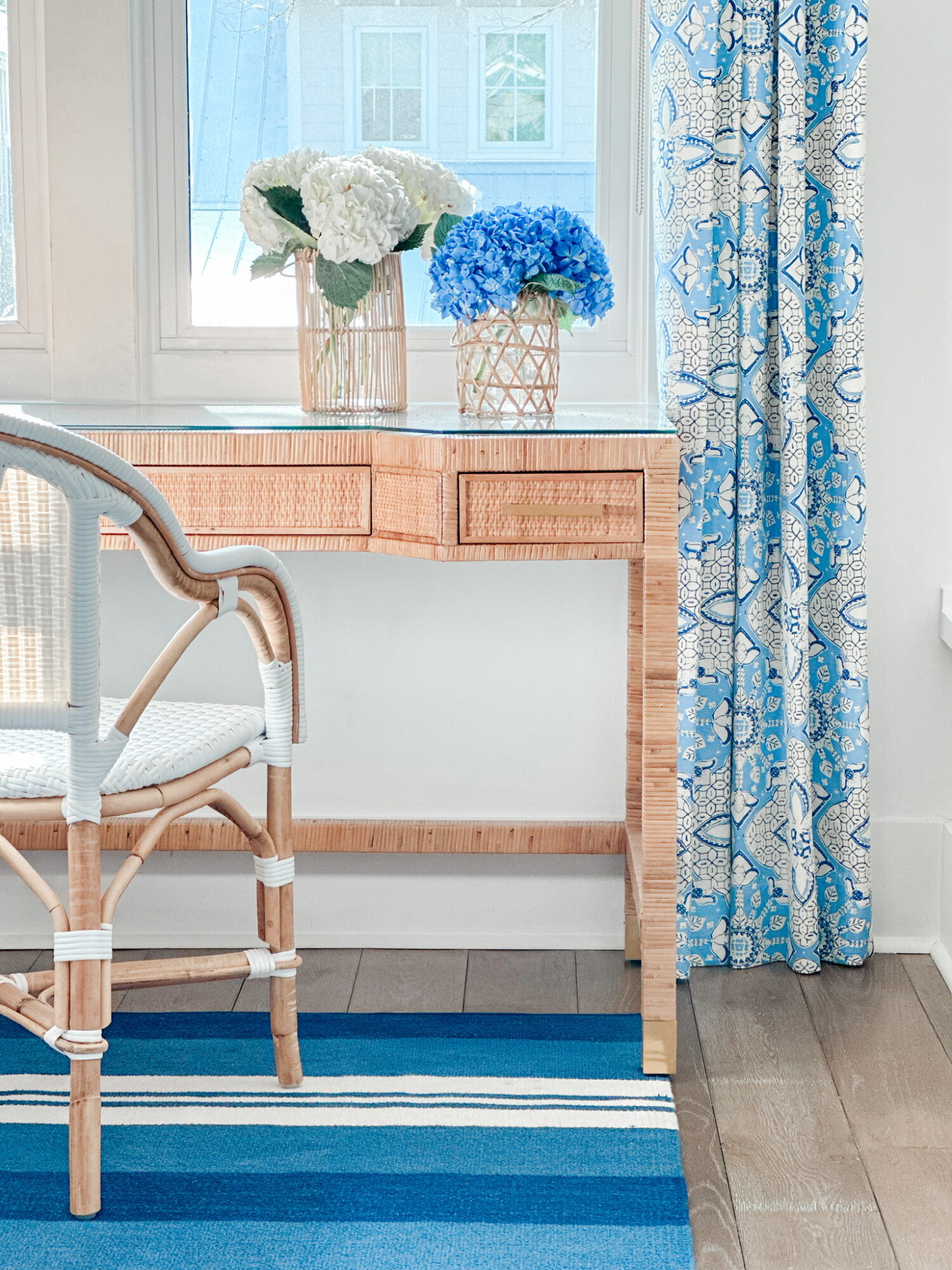 Cove Hollow Guest Bedrooms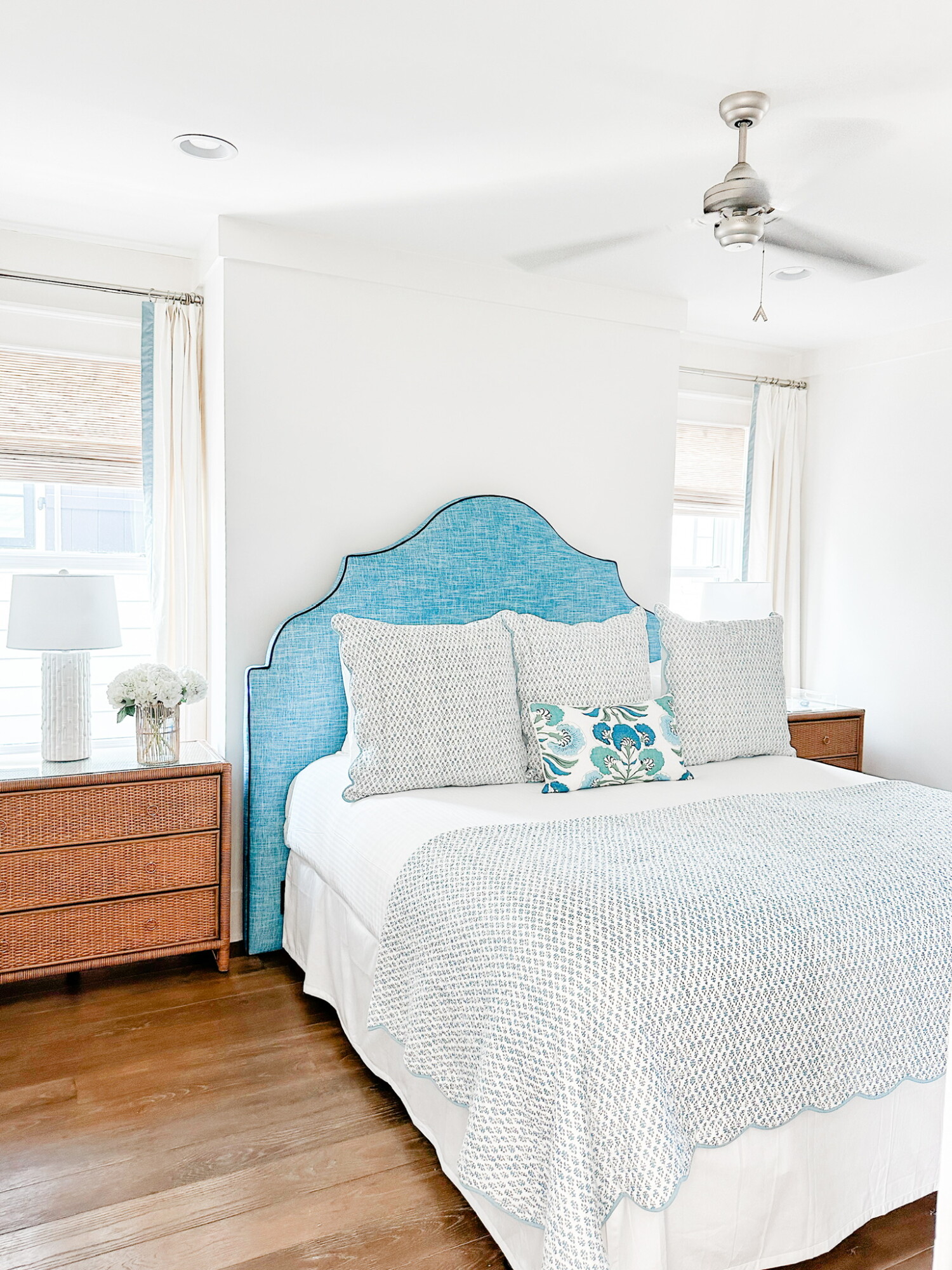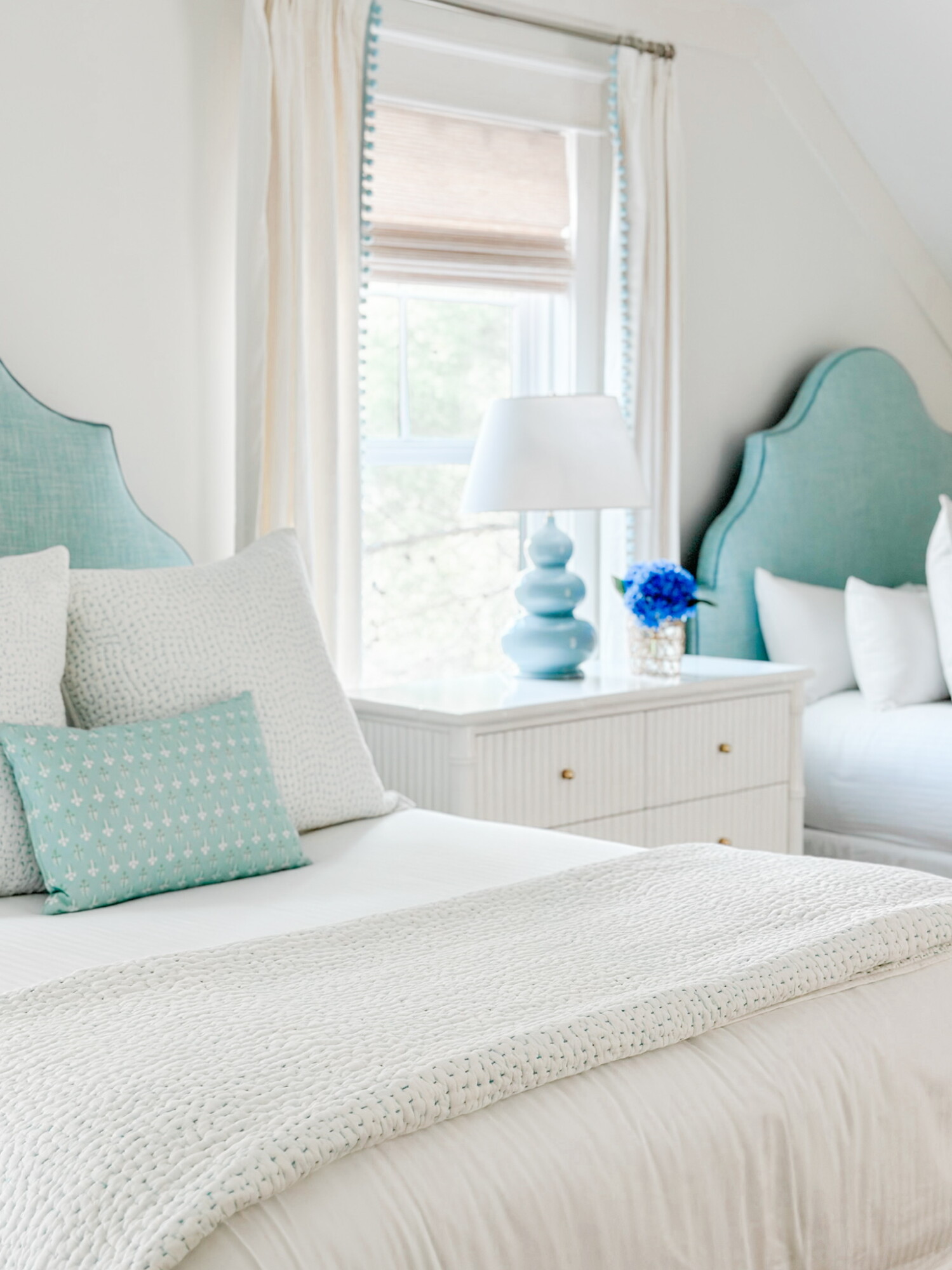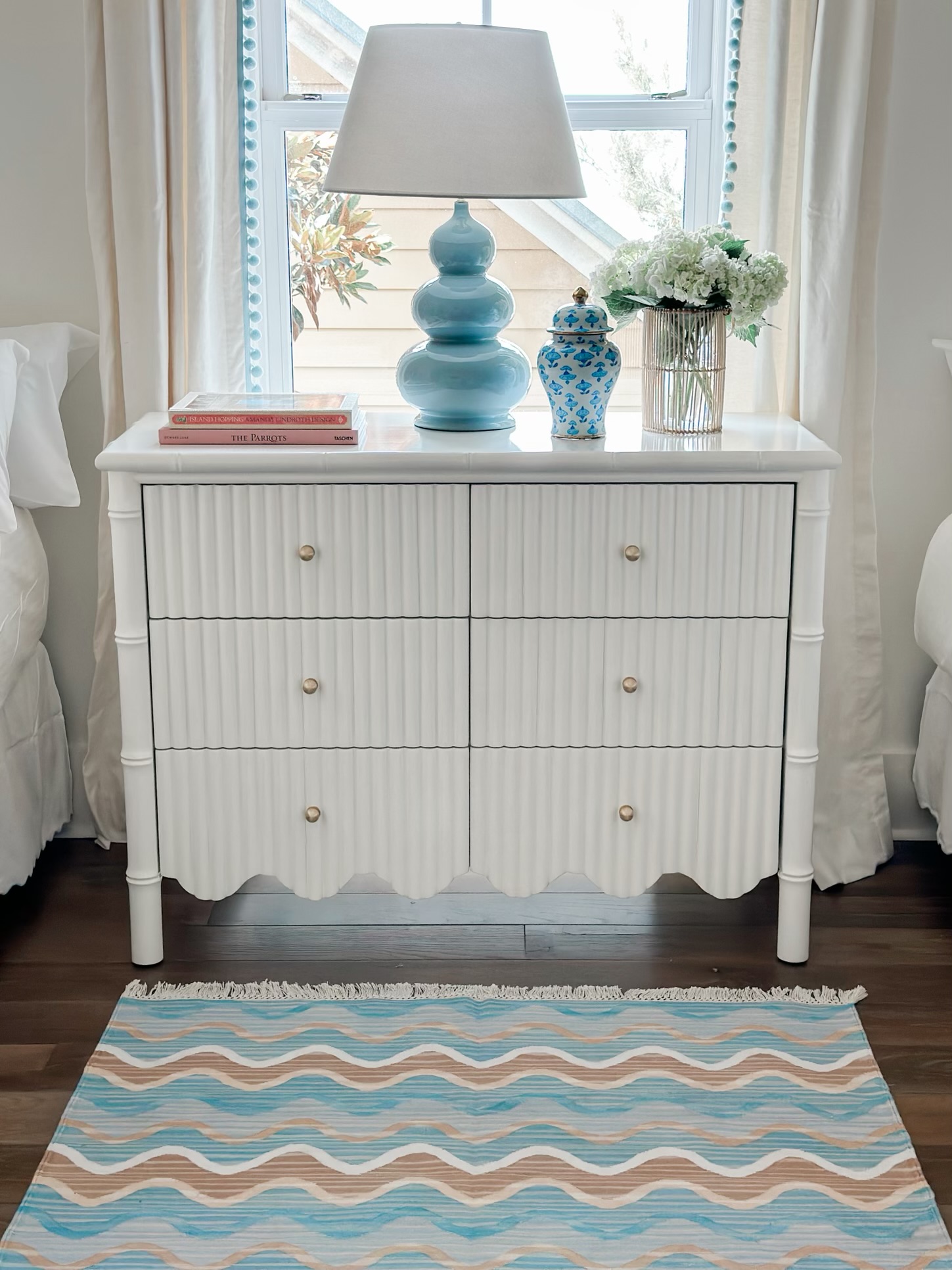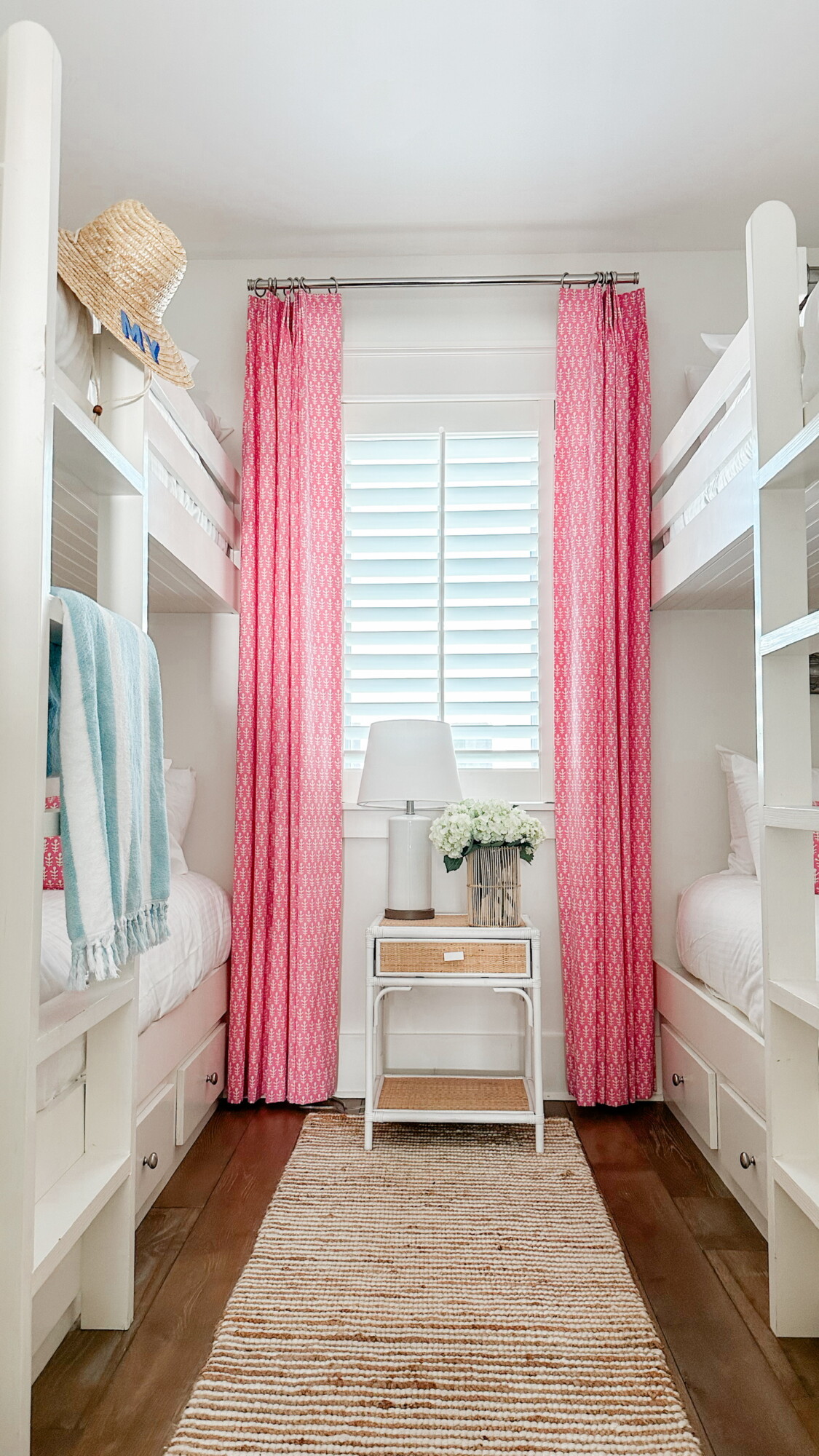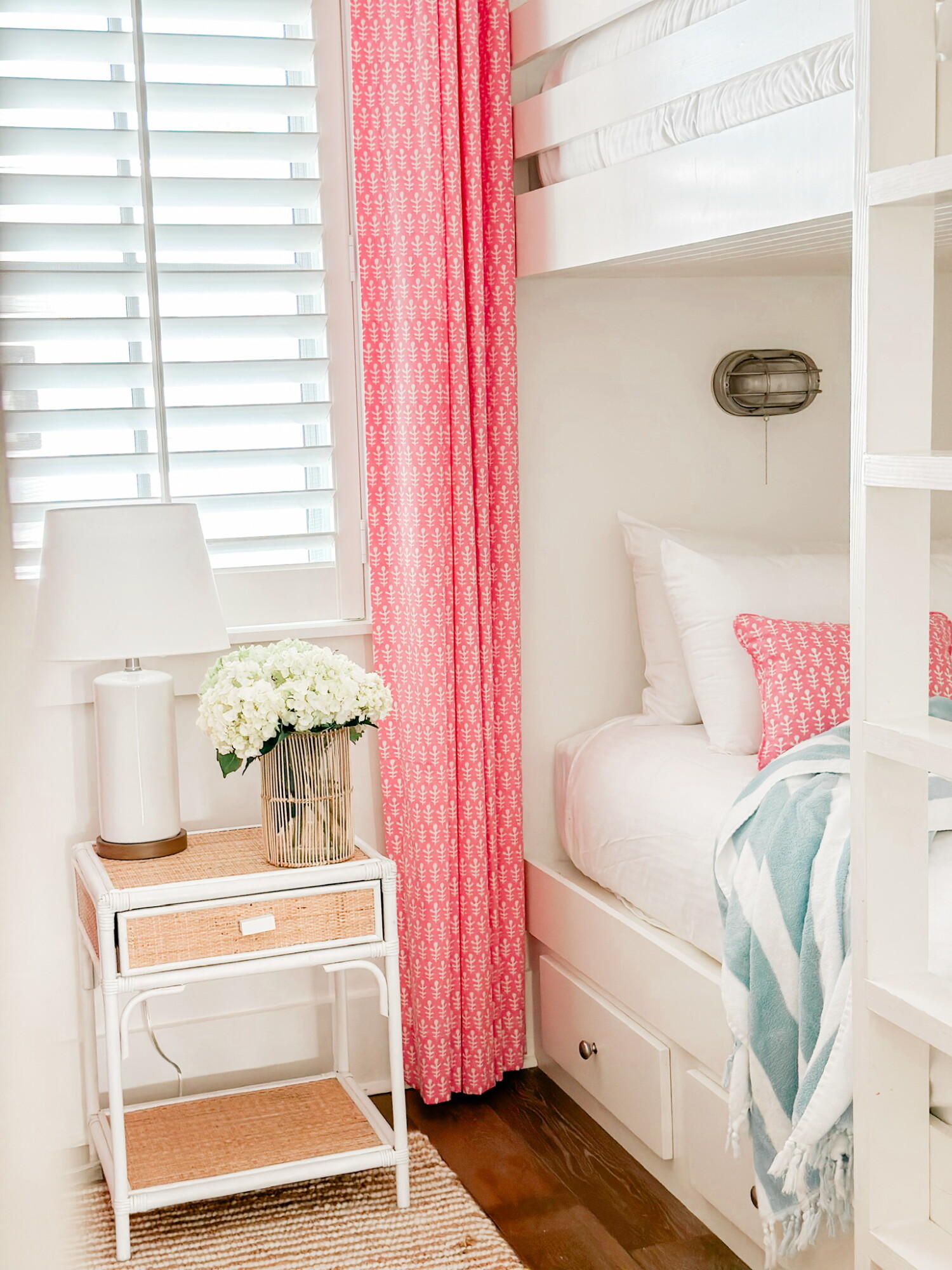 Cove Hollow Bathrooms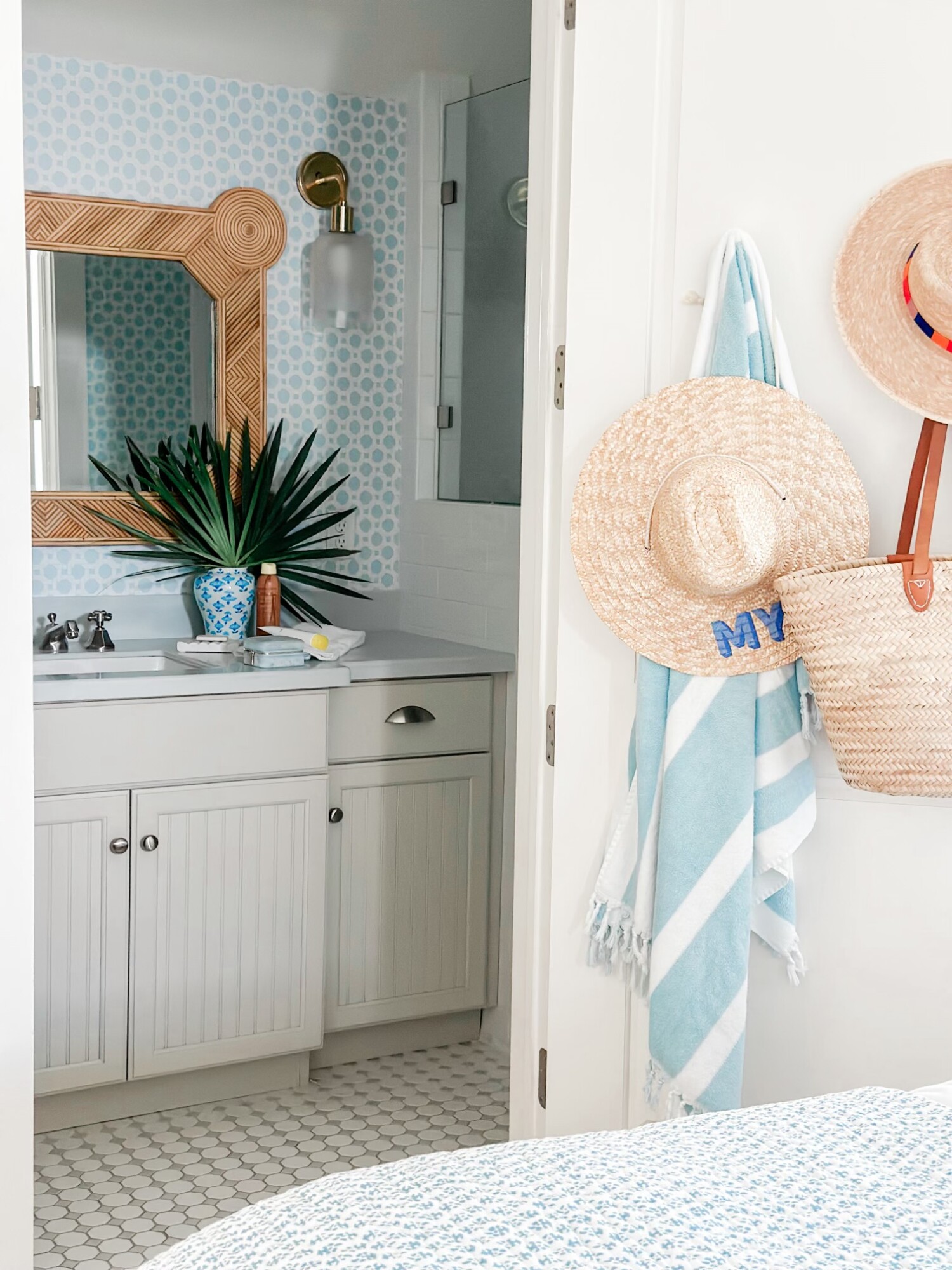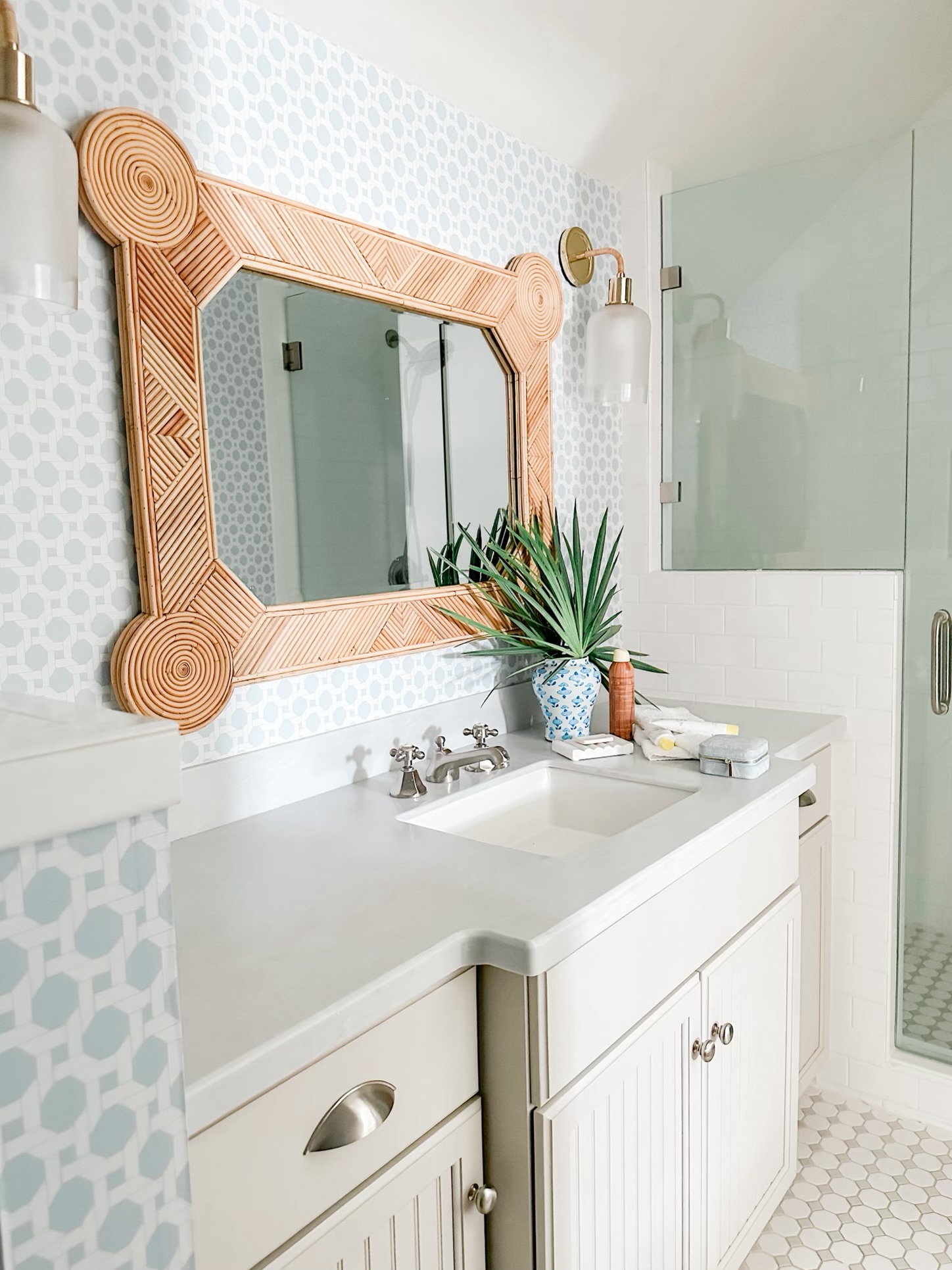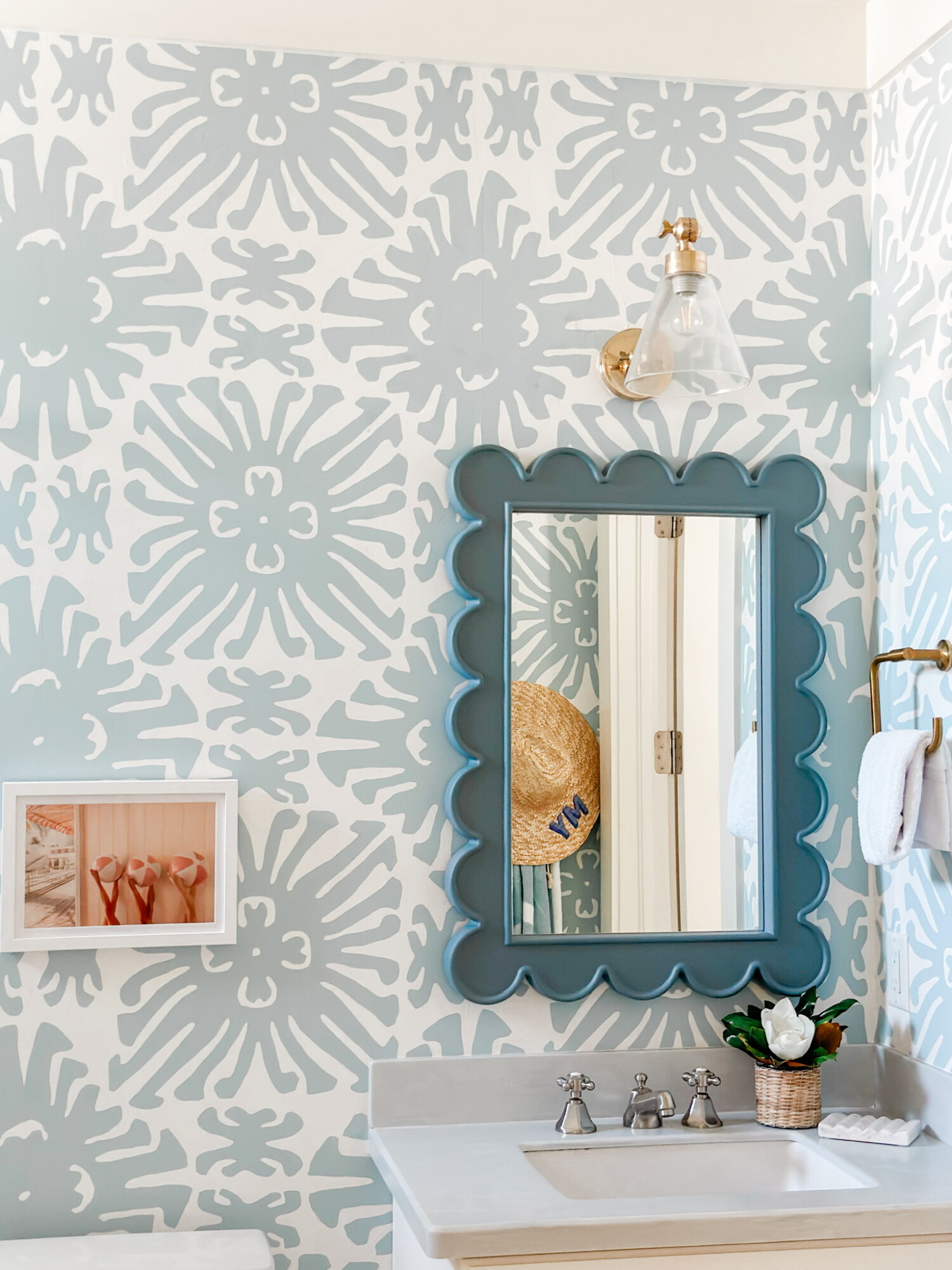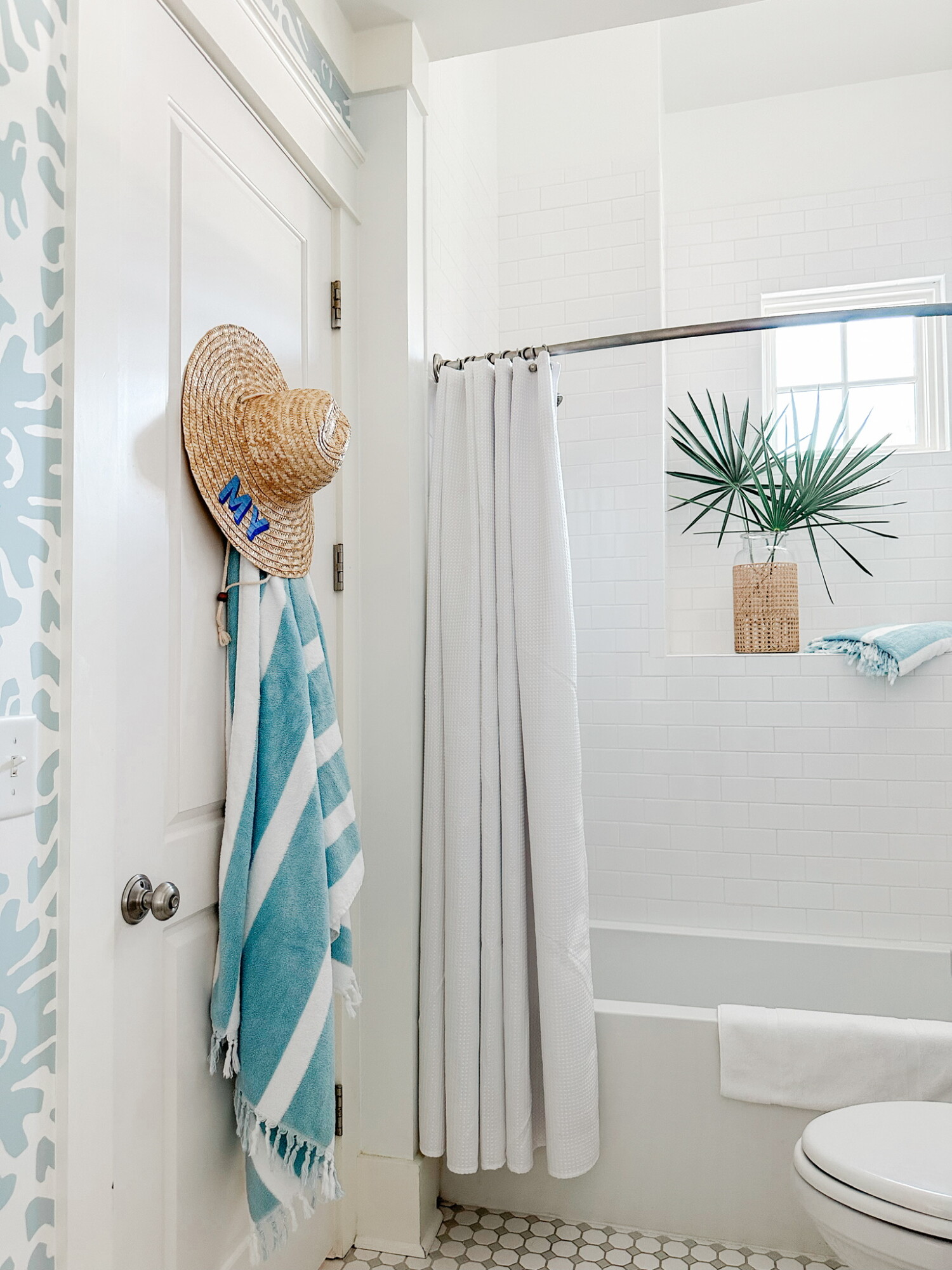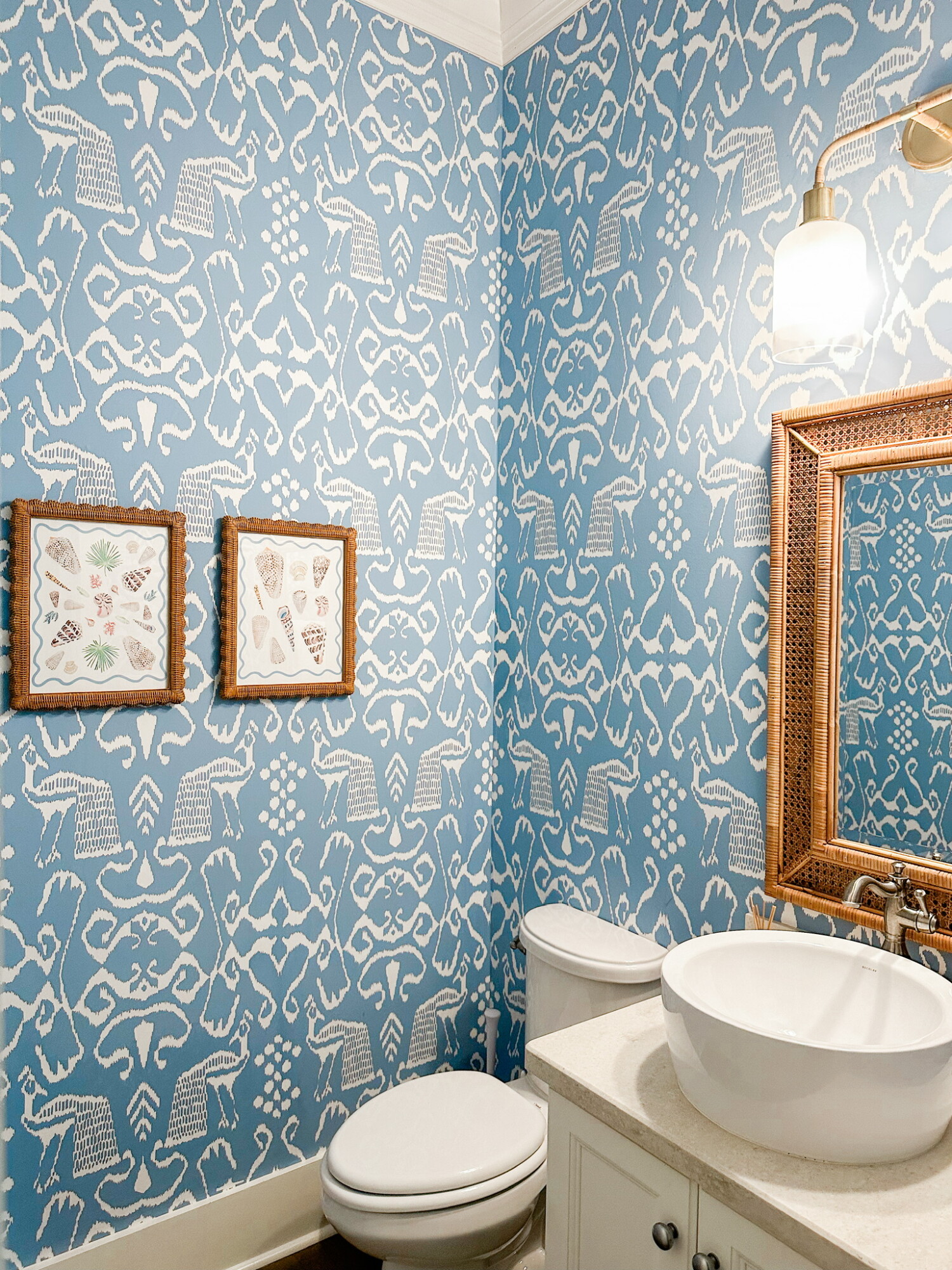 Cove Hollow Carriage House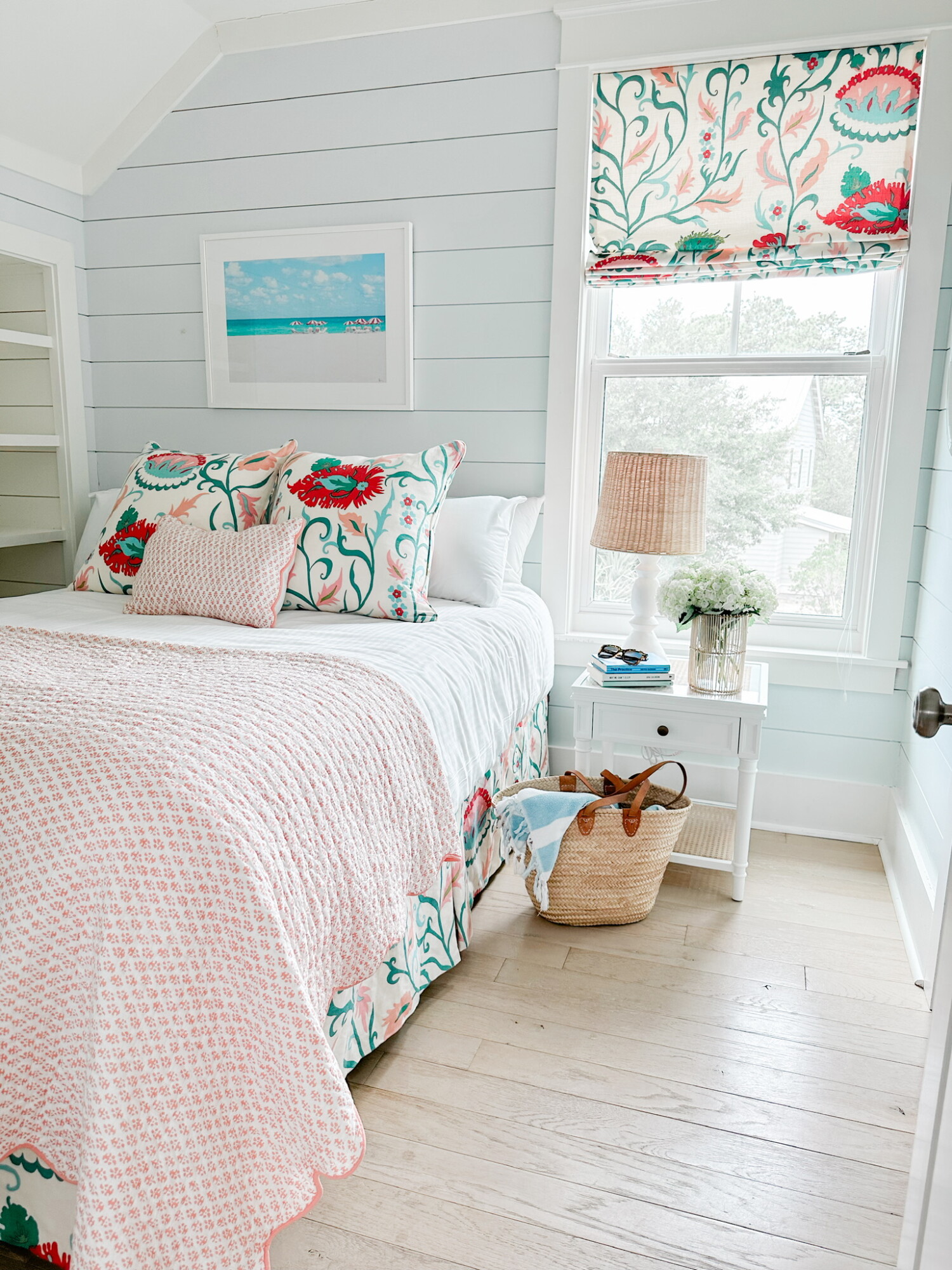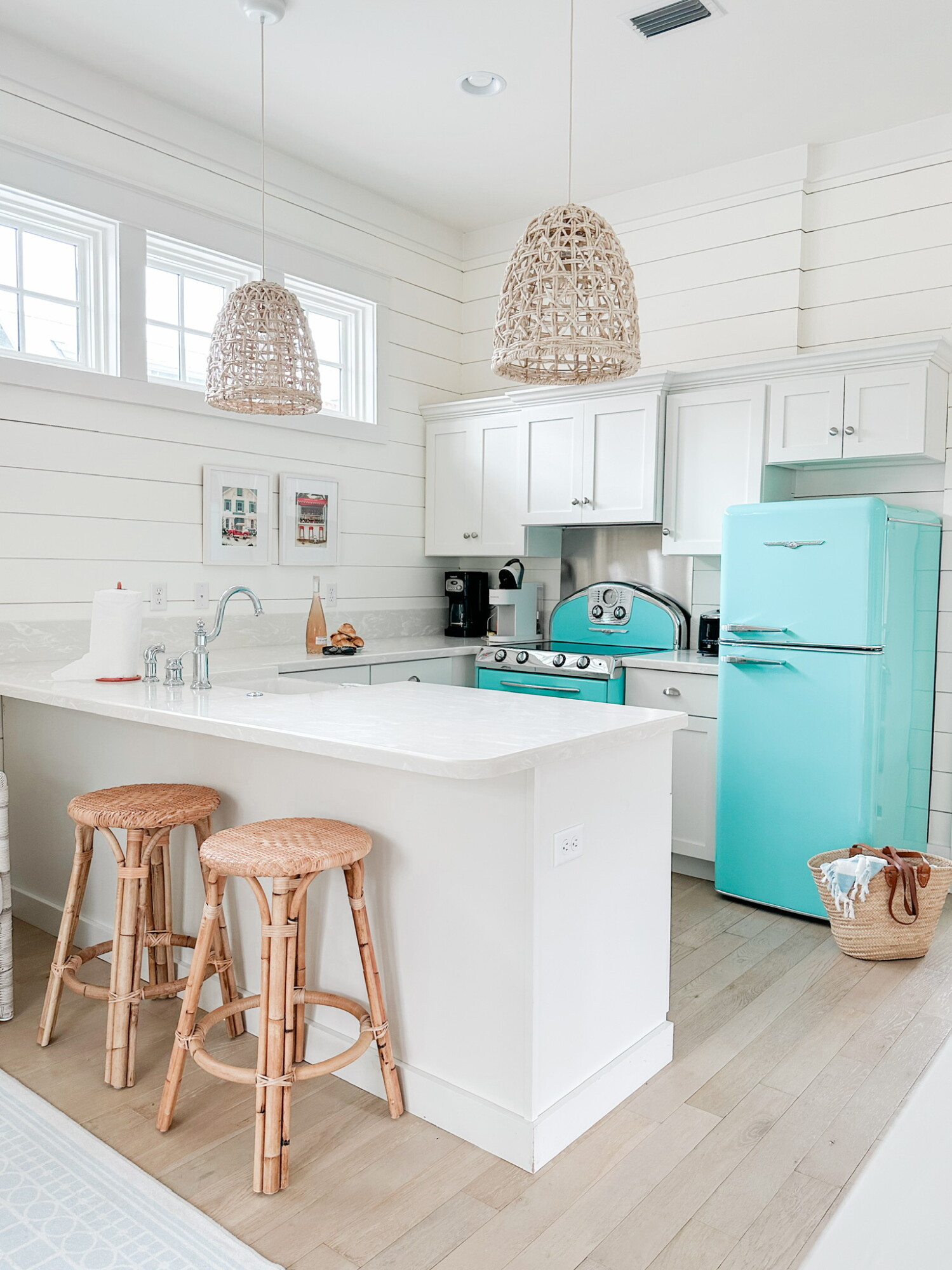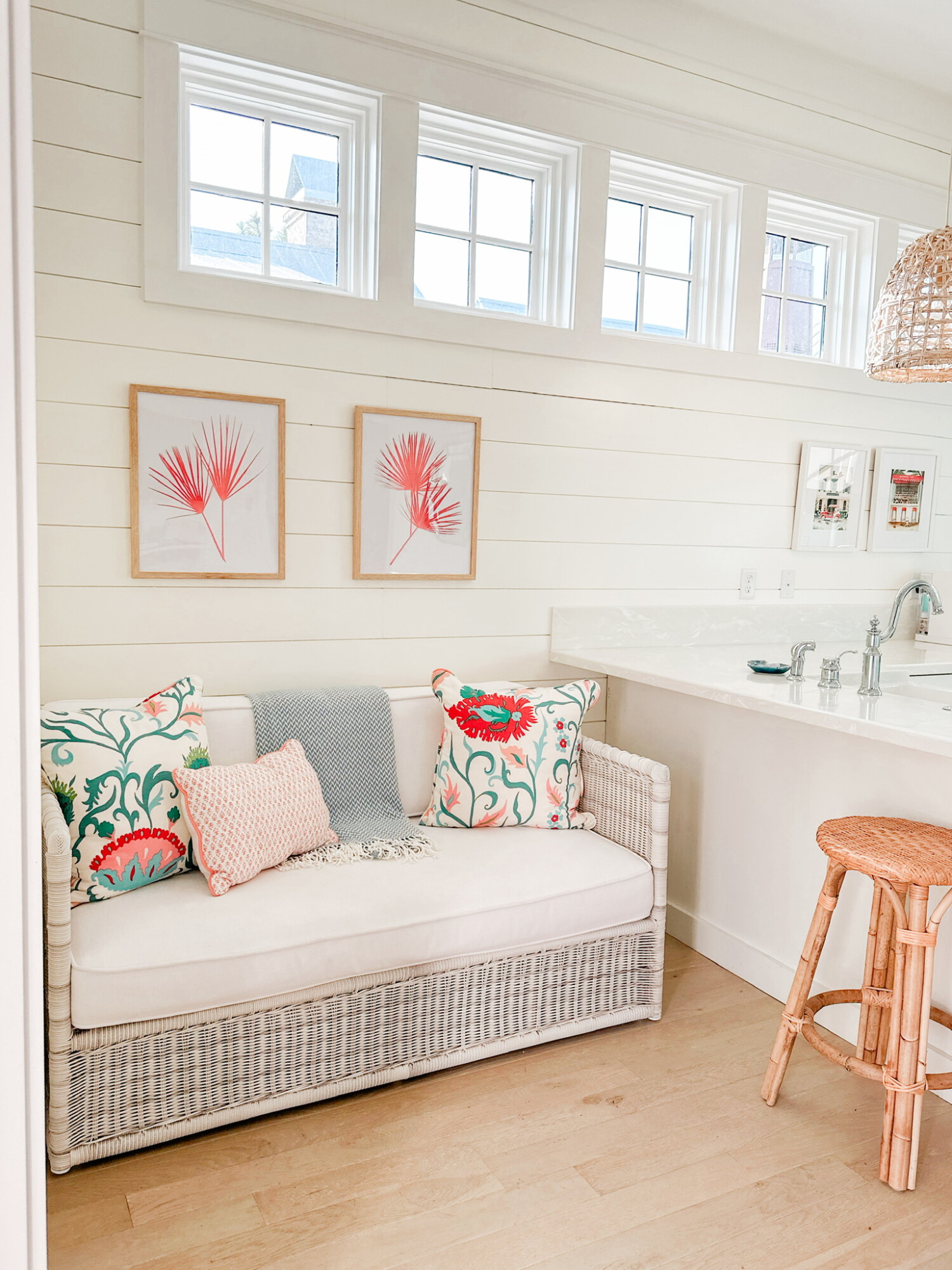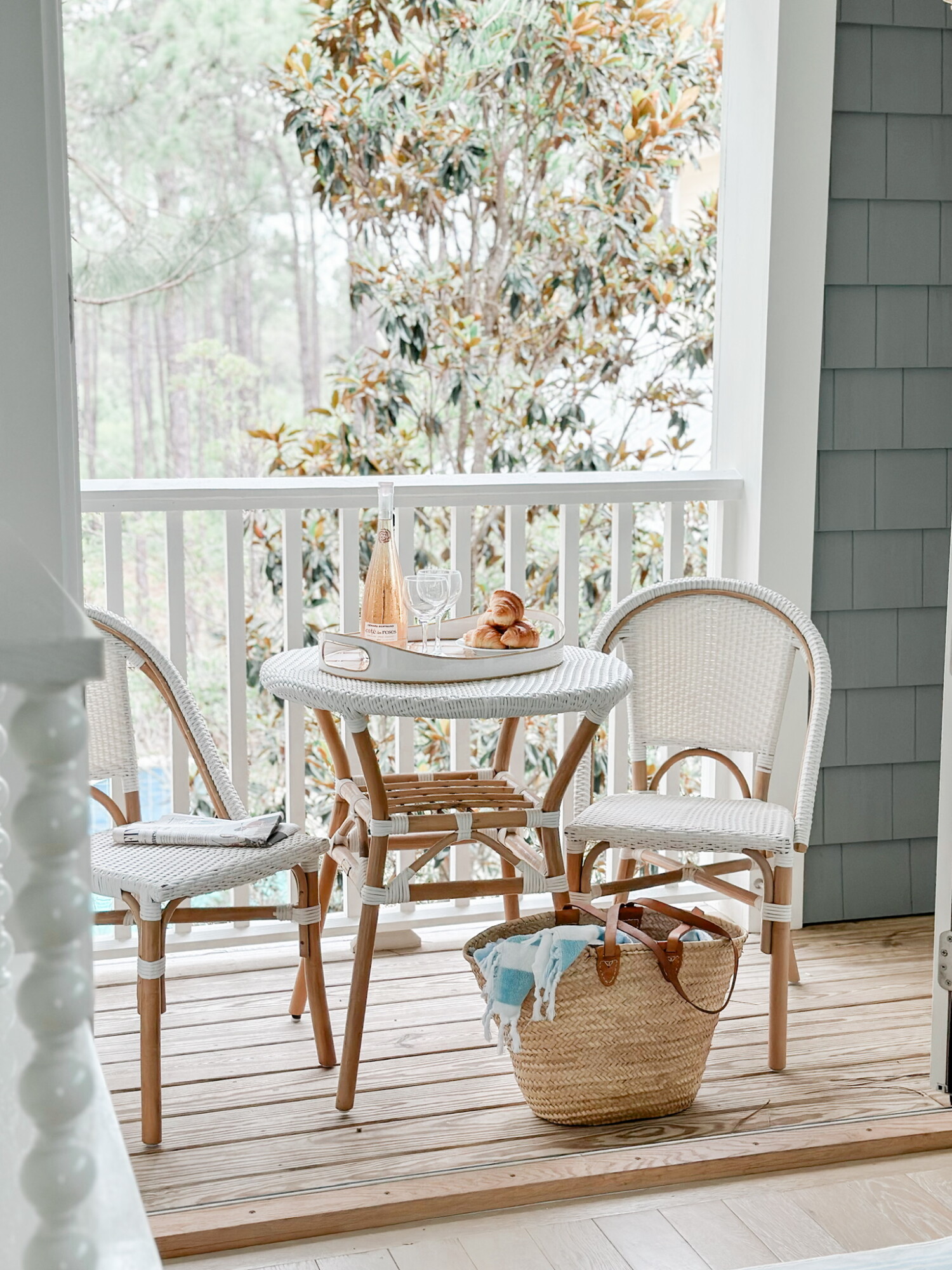 Cove Hollow Outdoor Spaces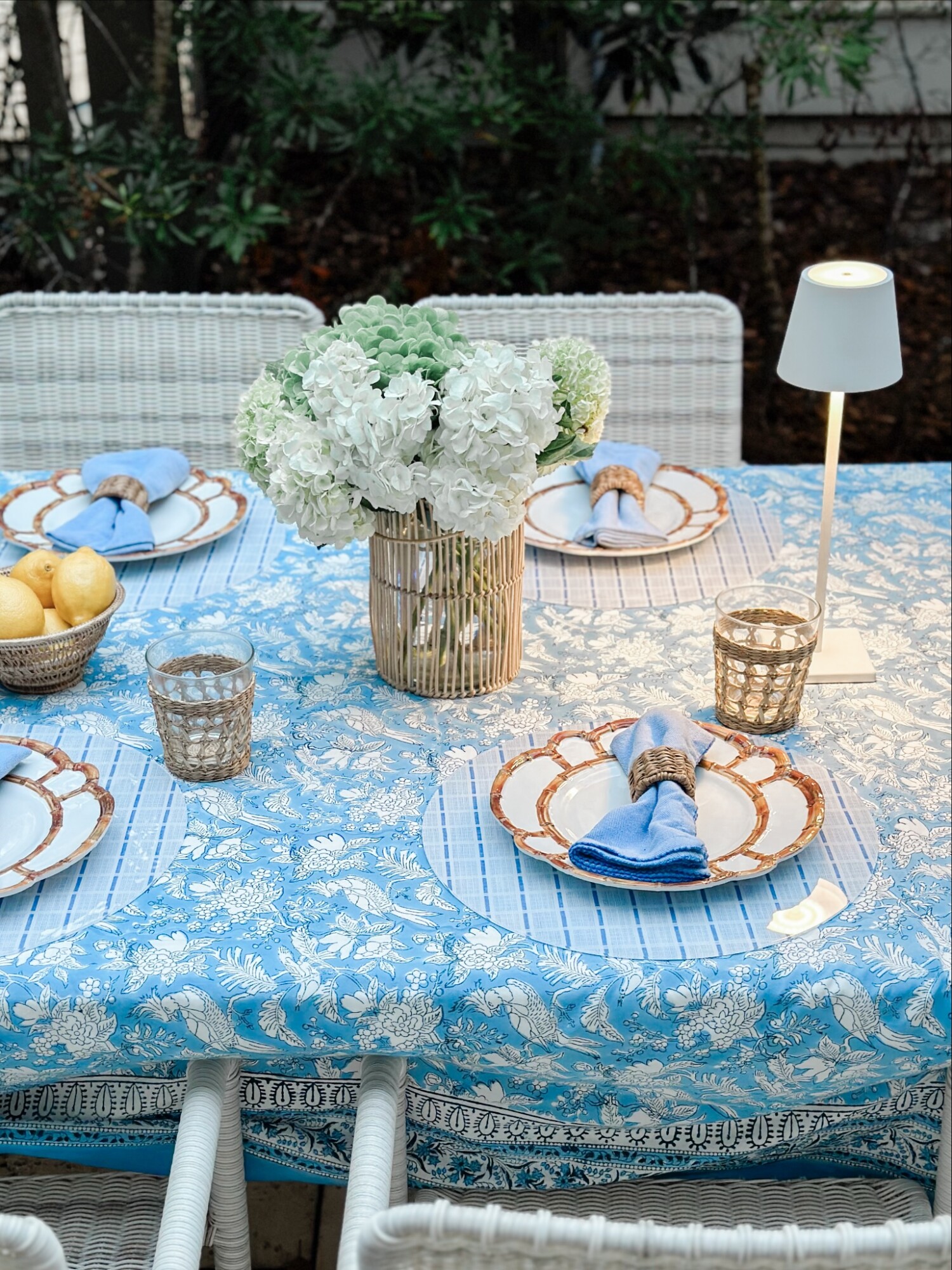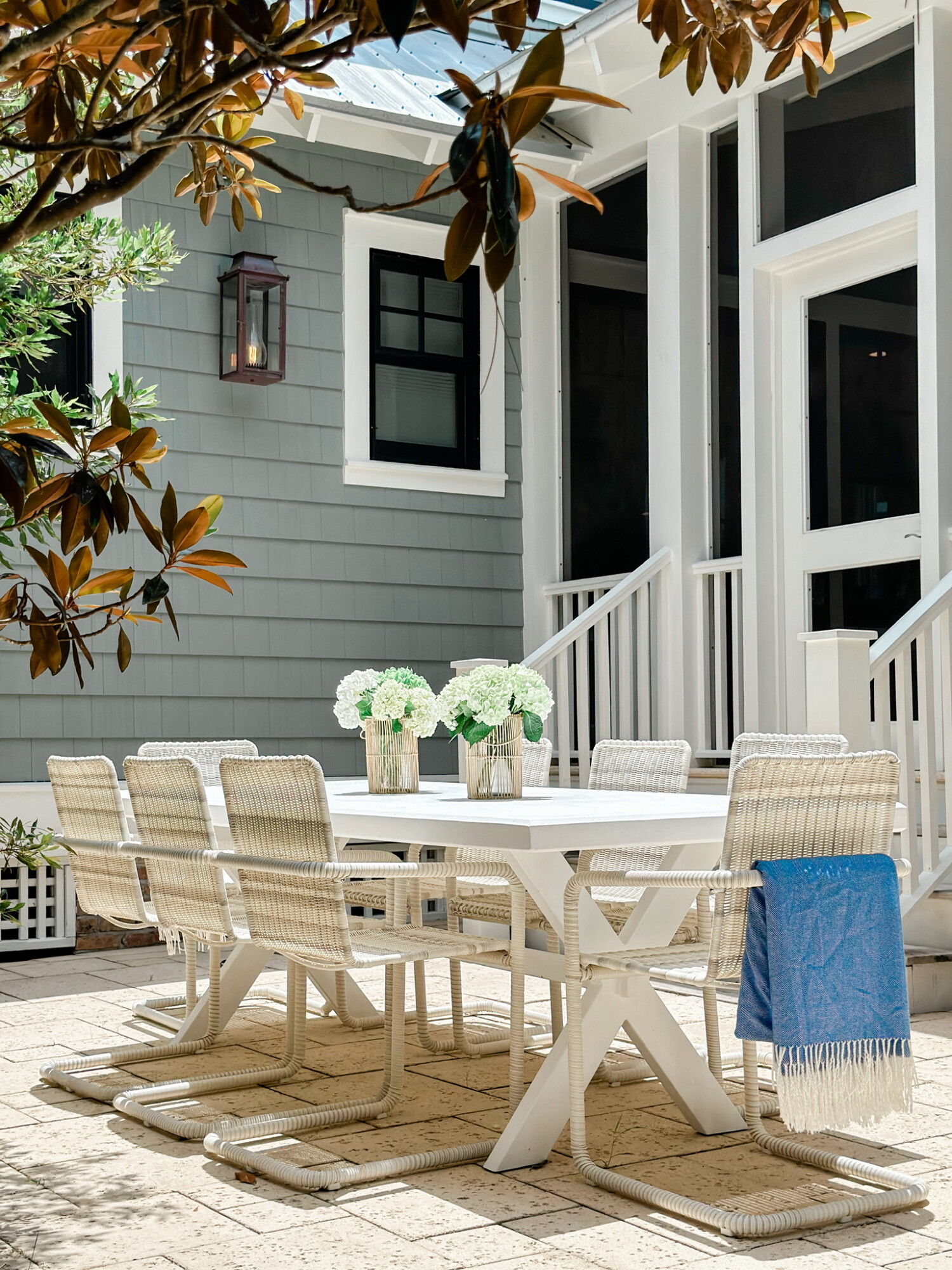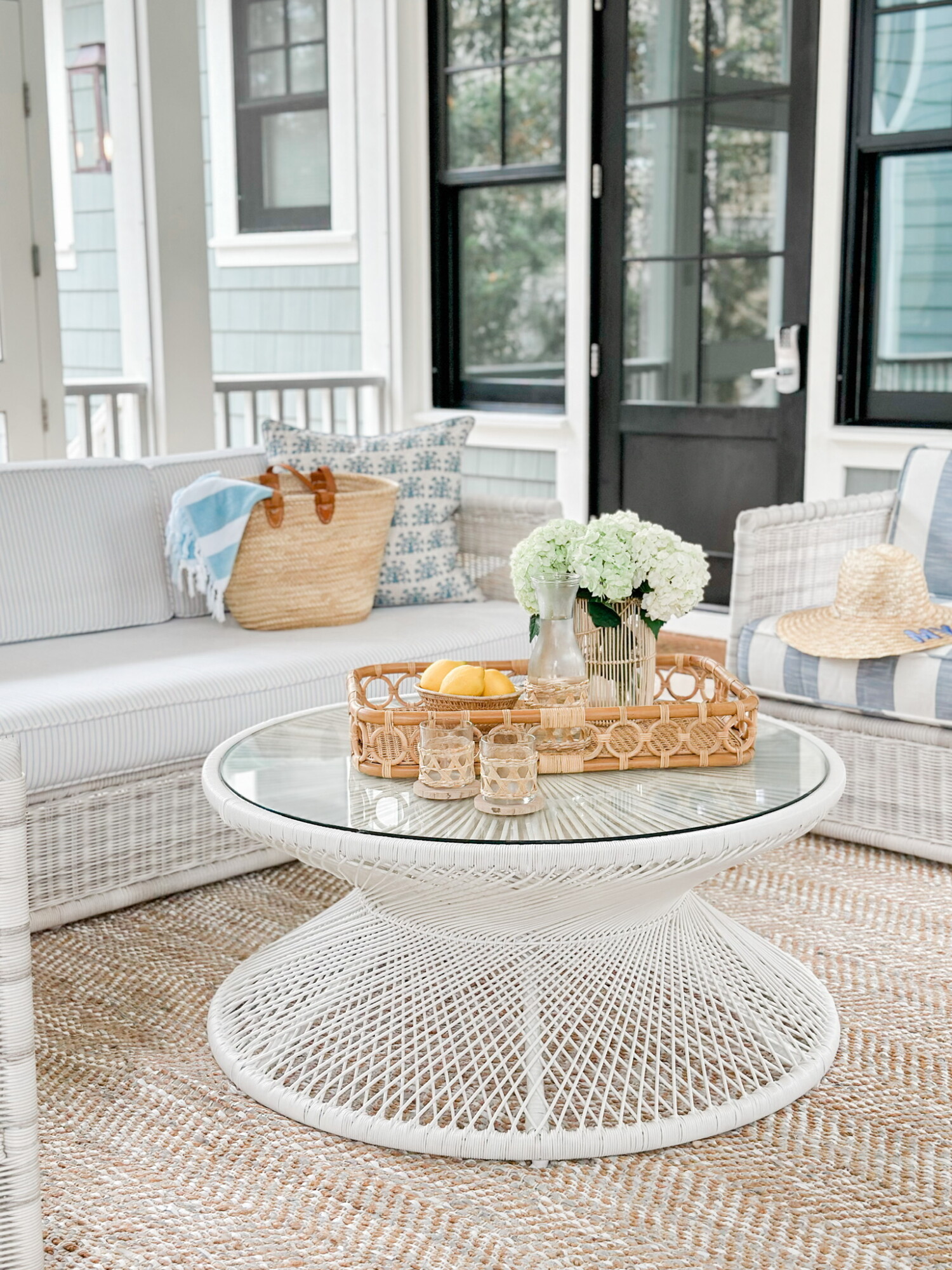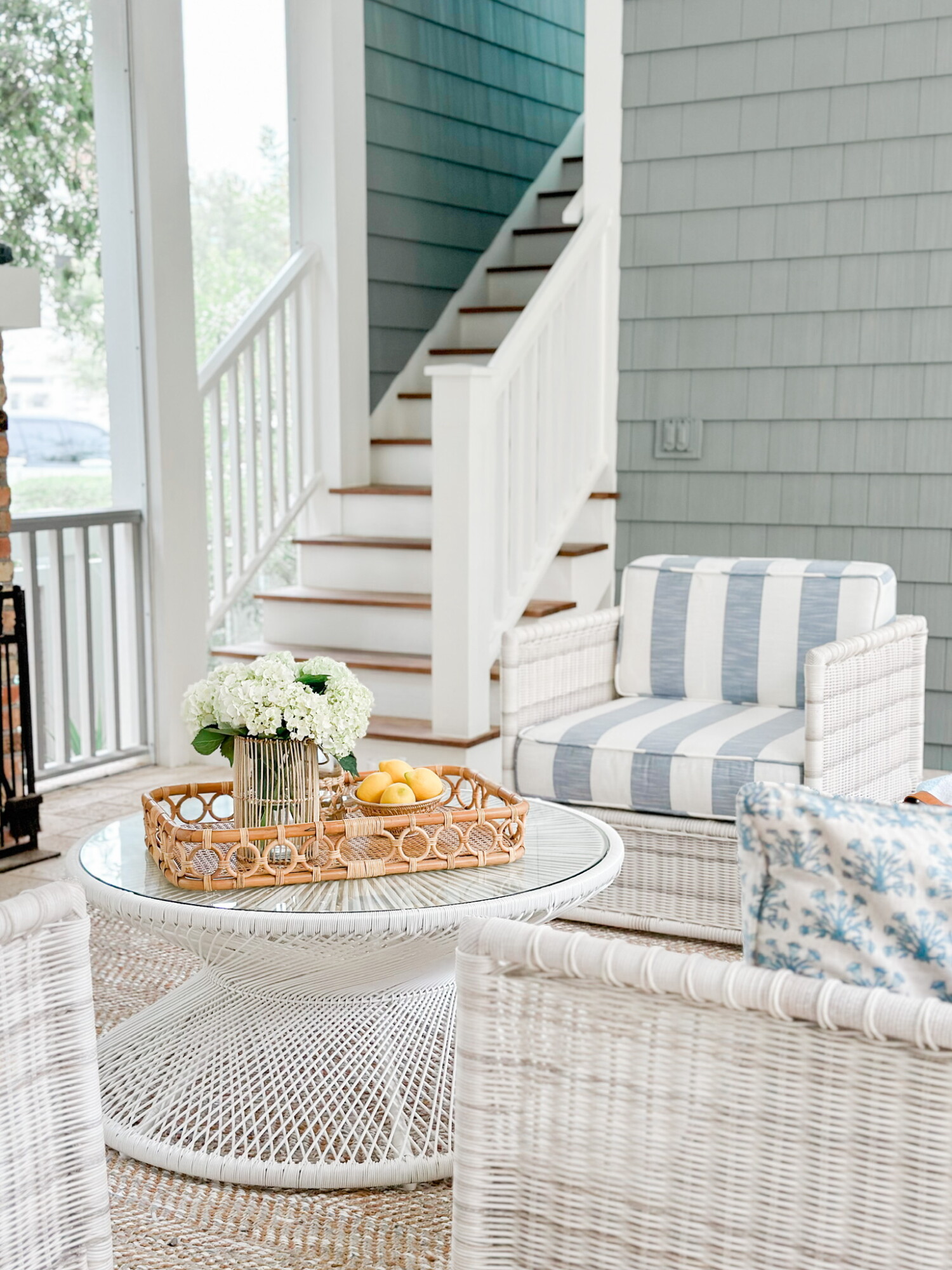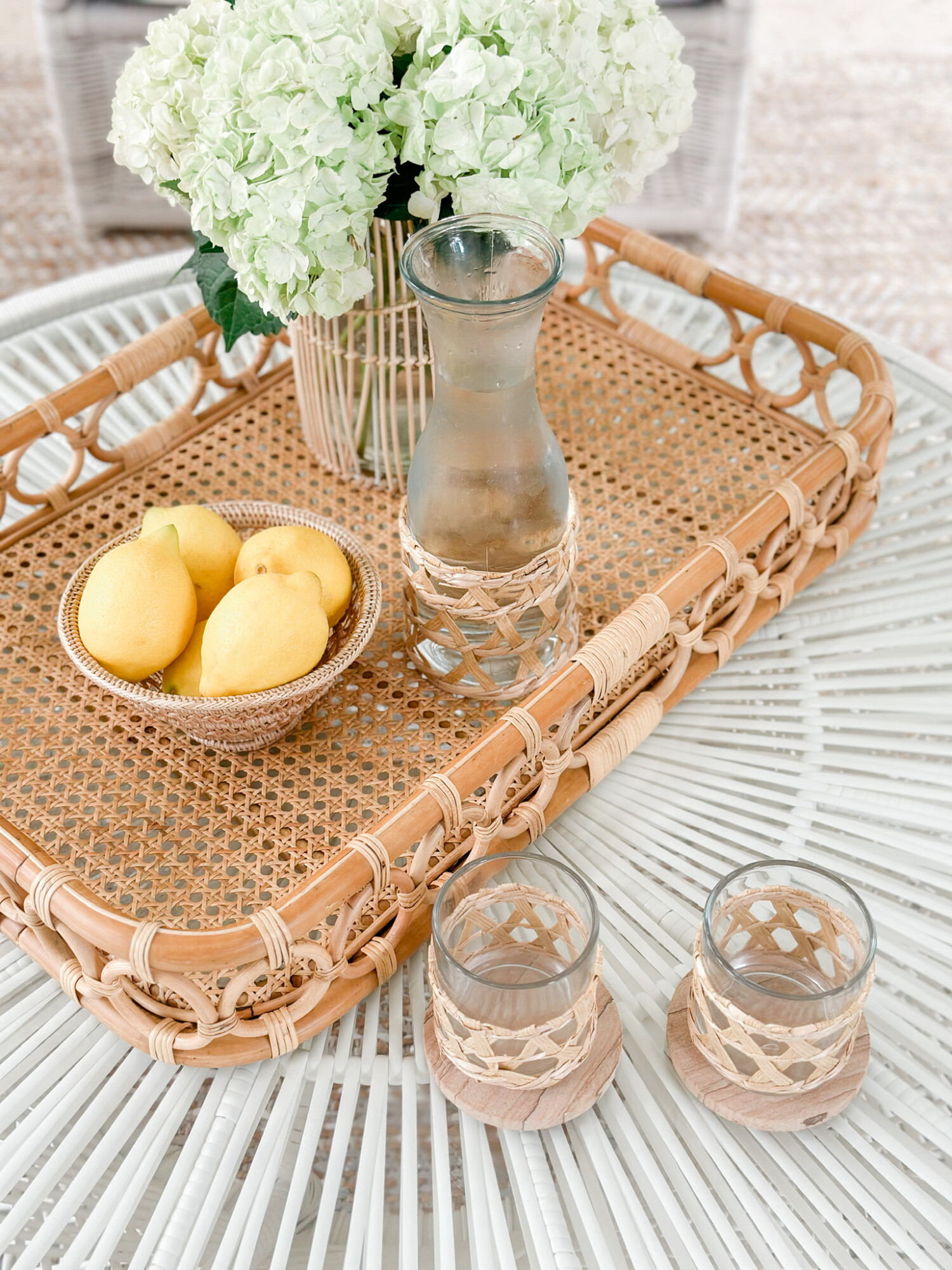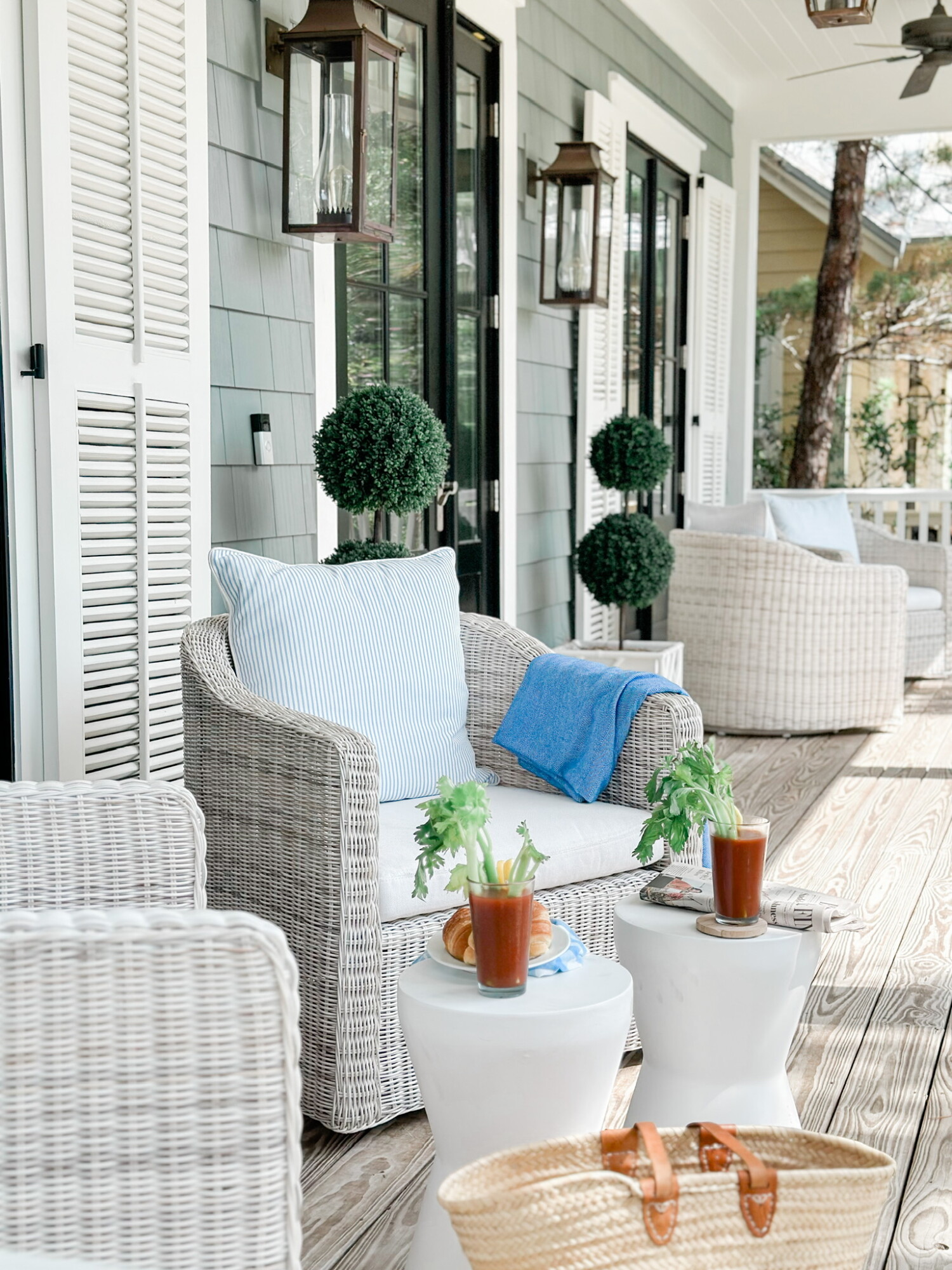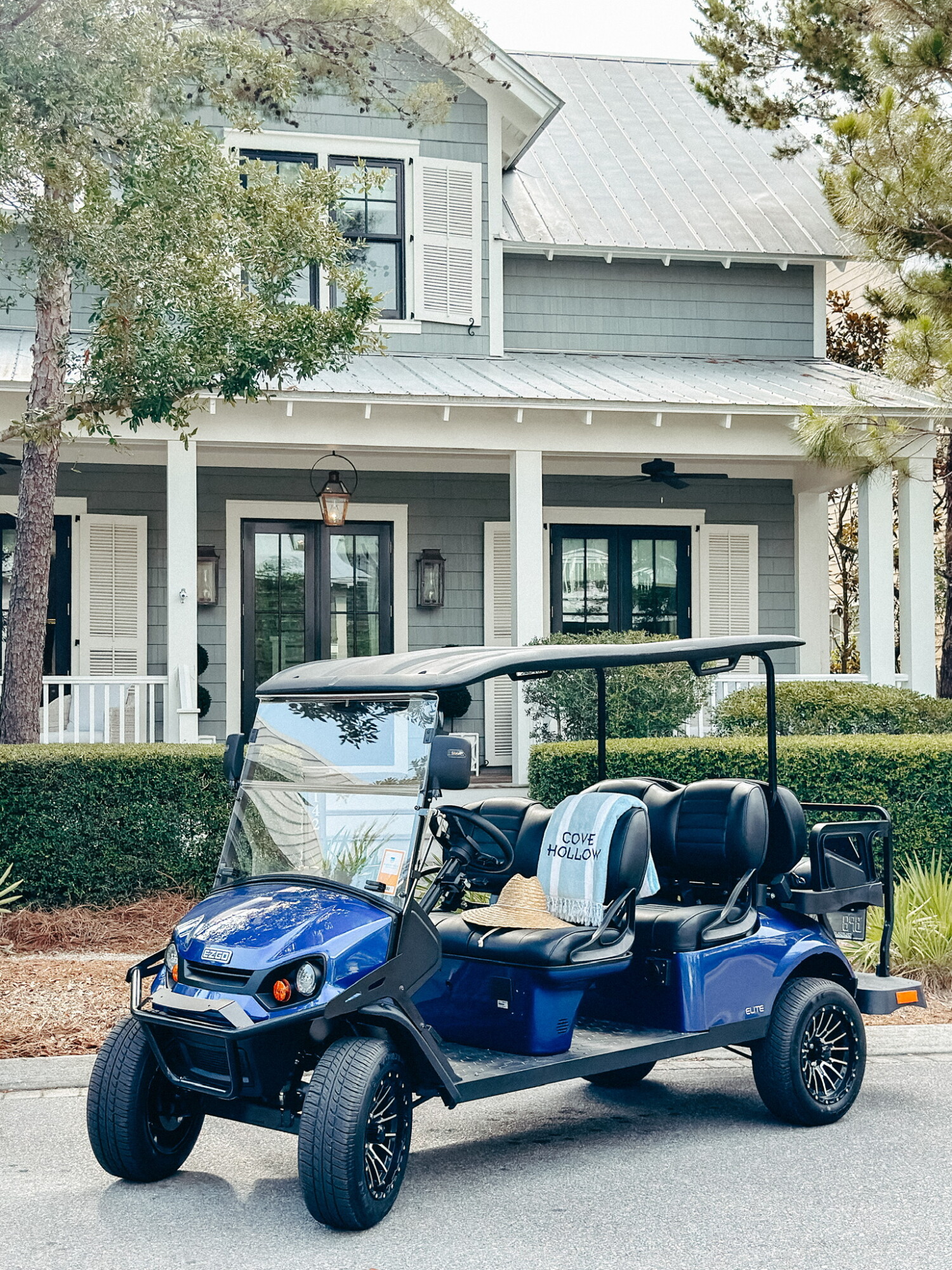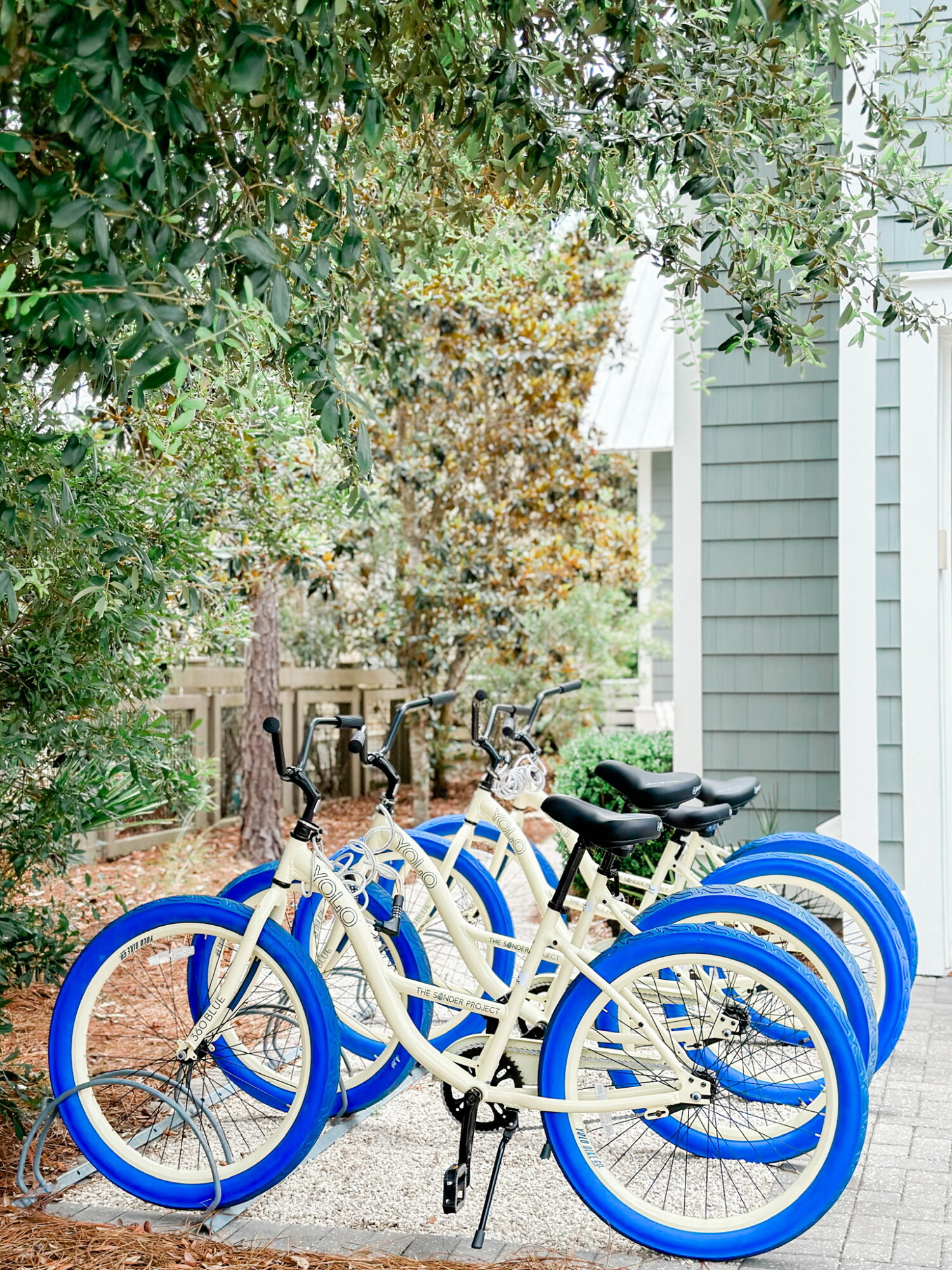 30A Blog Posts
What I Packed for our Trip to 30A
Shop the House
Furniture
Rugs & Curtains
Lighting
Bedding
Decorative
Outdoor
Disclosure: This post may contain affiliate links that I may earn a small commission from, at no additional cost to you. I only recommend products I would or have used myself.