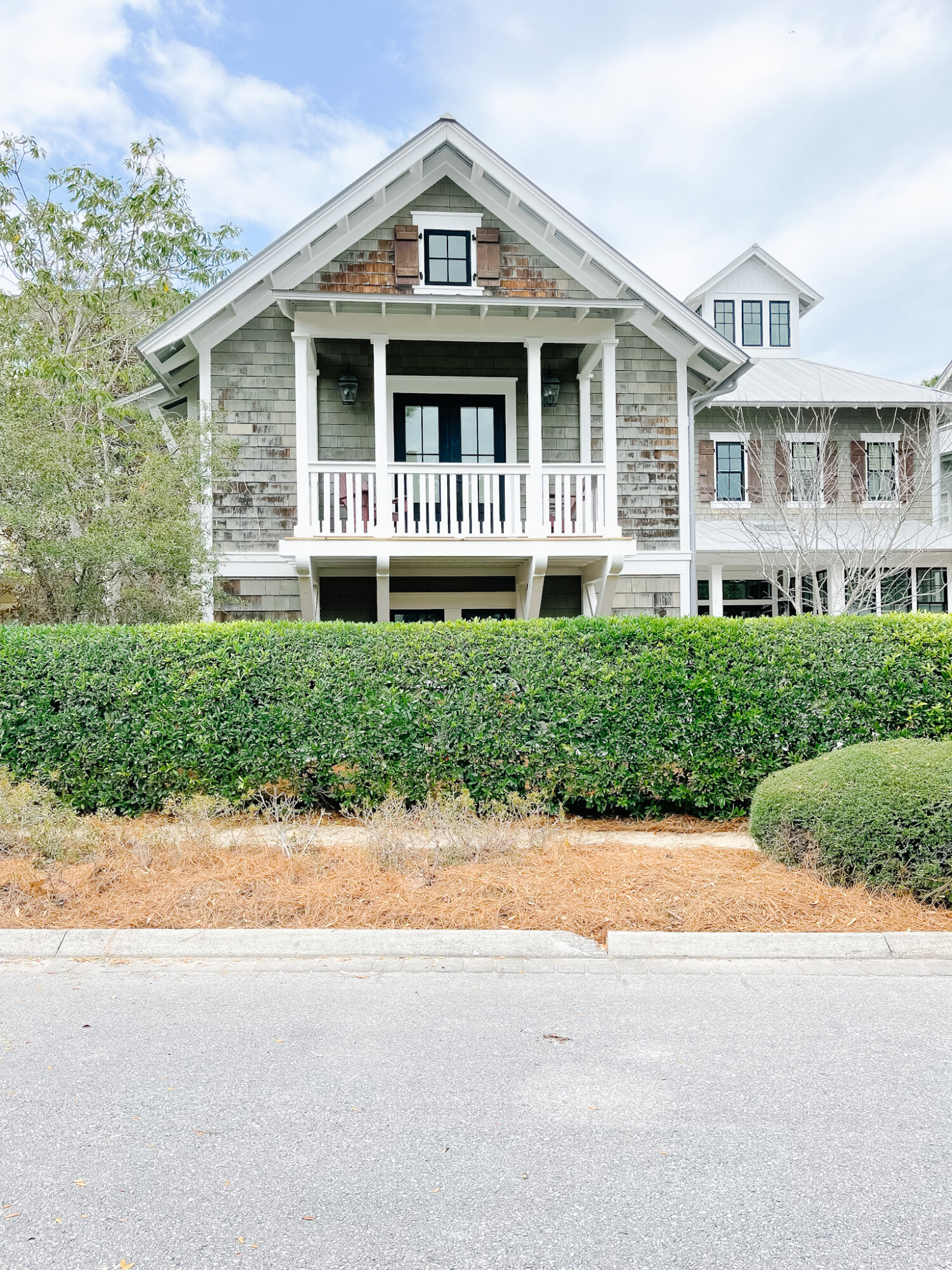 Several years ago my husband and I decided we wanted to find a new vacation spot for our family. I had spent some time researching online and came across a blog post on Seaside, Florida. I was hooked. I showed Adam and we, on a whim, booked a townhouse on the beach in a neighboring town and arrived there two weeks later. We fell in love instantly. We have been vacationing here for the last 9 years now and love how family friendly the area is for our crew!
30A is a highway that runs between Destin and Panama City Beach. It is filled with darling little beach towns, no commercial businesses, and even better no high rises. Little beach cottages with picket fences, visitors and locals both on bicycles, farmers markets, cute little coffee shops, and of course the beach. It is magical and you instantly want to pick up and transplant yourself there permanently. We have now been staying on 30A each winter for the past 6 years and we love the fact that we can pack up and get there in a day. For years I have been meaning to write a blog post about what to do, where to stay, and where to eat. So here it is!
Where to stay
In the past we have rented through several different companies including VRBO, Exclusive 30A, and 360 Blue. In the past we loved to stay on the beach in Seagrove, especially with small children. It is just a short walk or bike ride from the heart of Seaside and the prices are usually a little lower. With young kids staying on the beach always worked well for us because of nap time and it also is great for to have private beach access so the kids can play in the sand while we have a cup of coffee or a cocktail.
More recently we have found ourselves staying in Watercolor because it is so family friendly and the amenities are fabulous. There are many pools to choose form including the Camp Watercolor which has slides, a lazy river, and two pools. You can order lunch or dinner here as well as a margarita or my kids personal favorite: a virgin strawberry daiquiri. We love riding our bikes here and floating in the lazy river. The beach club is also a favorite spot in Watercolor for swimming or catching the sunset. It is right on the water so there is easy beach access and is close to the heart of seaside square.
We usually book vacation rentals through 360blue
Hotels
Watercolor Inn: Beautiful rooms right in Watercolor and right on the beach! You will enjoy all of the Watercolor amenities and this is perfect for a quick weekend getaway!
The Pearl (adults only vacation) . I am dying to do a trip sans kids and stay here! The rooftop bar is also pretty awesome
Watersound Inn: The rooms here are amazing with a living space and kitchen and the price is lower than Watercolor Inn. I had family stay here and they loved it!
Where to eat with the fam
Bud and Alleys in Seaside is one of our favorite spots for lunch or dinner. I always get the crab cakes on a bed of arugula… not on the menu but they will make it for you.  So good.
Fish Out of Water in Watercolor This is a go to spot for dinner for our family. We typically stay in Watercolor so we either walk or drive the golf cart.  We love to sit on the front deck because it overlooks the beach.
The Wine Bar in Watercolor We love to lunch here or grab a casual dinner. The margherita pizza and house salad are my favorites but we also love to order a big charcuterie board for a crowd.
The Pizza Bar in Seaside: This is such an easy spot to grab dinner on the fly.  Their wood fired pizza is great and the atmosphere is laid back.  It is counter service only and there are tables outdoor all around.  We love to come here and divide and conquer.  Some get food from the food trucks, some order pizza, or tacos from The Taco Bar.
Great Southern Cafe in Seaside Consistently good and we usually visit twice for that reason.  The seafood is great with southern flair. You can put your name in and walk around the area while you wait.
Old Florida Fish House in Seagrove We love this spot and the outdoor environment. There are twinkle lights and outdoor games for the kids. There is plenty of seating but reservations are usually needed here. This is my favorite spot for sushi and there are plenty of other options for everyone else!
George's in Alys Beach We love to lunch here on the front porch and order an iced tea and the sesame crab avocado salad.
The Red Bar in Grayton Beach A classic 30A spot.  Great food and music. Get here early to get a table.  It's a limited menu but everything is great! Love their crab cakes!
Pizza by the Sea great for takeout on arrival day or when you need a quiet night in.
Black Bear in Seaside is our favorite spot from breakfast. The avocado toast and iced latte is usually what I order.  The kids love the french toast! Helpings are large so you can share!
Date night spots
Citizen in Alys Beach
La Crema in Rosemary Beach for drinks and dessert
Paradis in Rosemary Beach
Pescado in Rosemary Beach the rooftop bar
The Pearl for cocktails
What to do
Rent bikes from Big Fish Bike Rentals
Ride bikes through the state park and have a picnic.
Rent beach set up for a day and enjoy the gorgeous views.
Seaside farmers market is one of our favorite things to do on the weekend.  The kids play in the grass and we get to shop all kinds of local goodies.
Paddle board across a coastal dune lake
Take the kids to The Candy Bar!