With a large family that is always on the go, I'm always looking for easy snacks that I can stock so I'm never without healthy options. I asked Hannah from Wholesome Nutrition Co. to share her favorite items to stock up on. In case you missed it, Hannah shared her favorite tips for getting back into a routine earlier this month.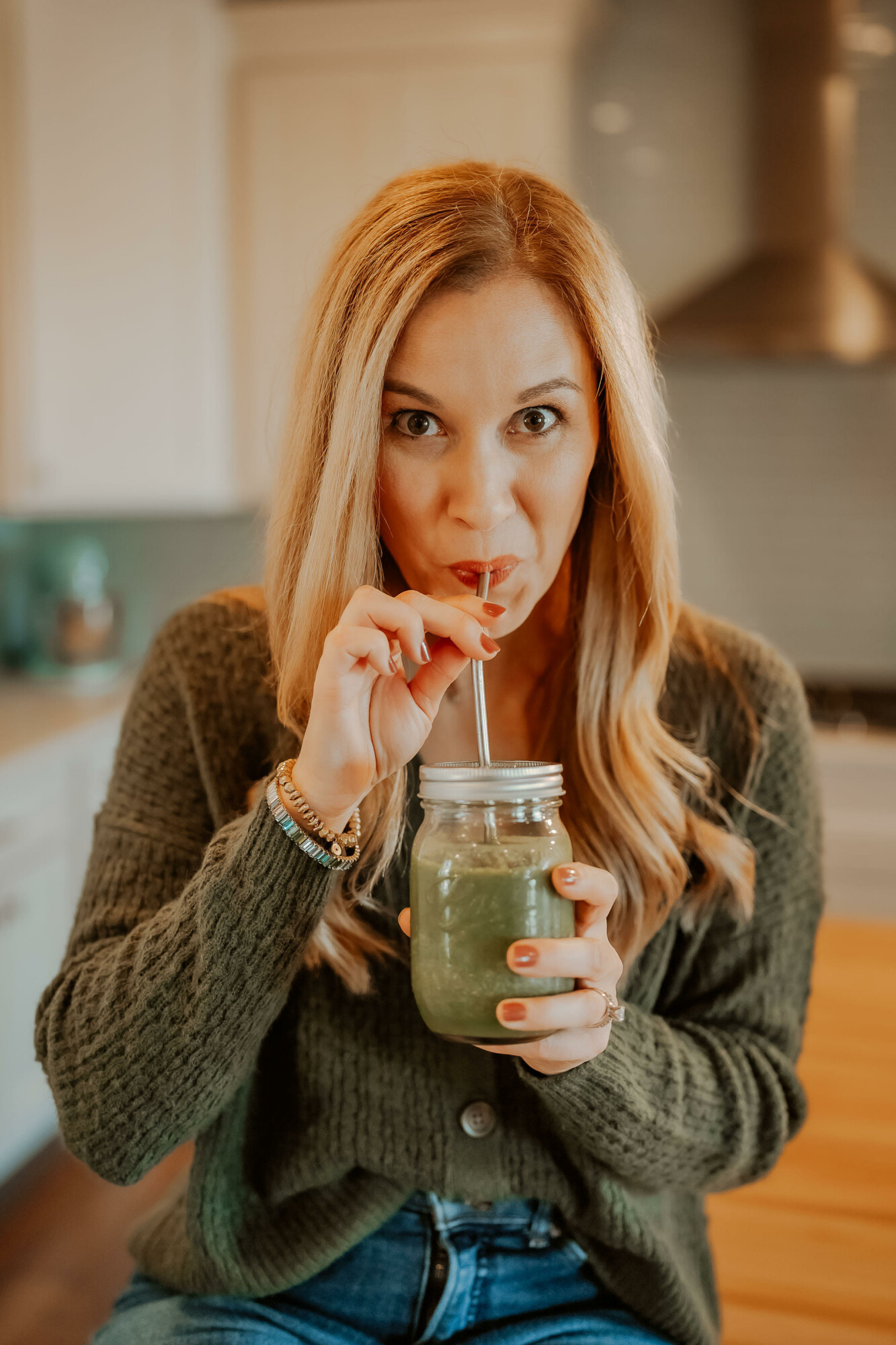 The key to healthy eating is making sure you have healthy items available! Here are a few items I recommend keeping in your kitchen at all times. 
Freezer
Lightly breaded, frozen chicken tenders. I love the Perdue brand! I keep these in my freezer for quick meals like a salad, a wrap, or even just to eat plain. The nutrition is really reasonable on these compared to other chicken strips. I like to make mine in the air fryer!

Steamable veggies. You know the super easy bags of vegetables you can throw in the microwave for 5-6 minutes? These are really easy, healthy side items you can put with any meal. Did you know frozen vegetables have just as much nutritional value as fresh? That's because they are frozen immediately after being harvested so they don't lose any nutrients!

Frozen fruit. This is great for smoothies!
Refrigerator
Fresh produce. You can buy pre-cut, pre-bagged items if that's easiest for you, or wash and cut them yourself. I highly recommend putting them in clear containers toward the front of your fridge so it doesn't get lost in the produce drawer never to be seen again (you know what I'm talking about).

Greek yogurt and/or cottage cheese. Both of these have a good amount of protein when you're in a pinch and need to add protein to your meal. Not to mention they are an excellent source of calcium. 

Flaxseed. This is a great way to add some omega 3's (heart-healthy fats) and fiber into your diet. Flaxseed also helps fight inflammation. You can add this to your yogurt, smoothie, cereal, or muffins.
Pantry
Nutritious granola bars. I love the Kind brand, especially the Healthy Grains bars. They are 100% whole grains and gluten-free (if you need gluten-free). I also love Clif Mini Builder Bars (10 grams of protein!) and the Kodiak brand granola bars. They're all made with fantastic ingredients and are well-balanced for a perfect snack. 

Whole grain bread or tortilla wraps. For bread, the Dave's Killer brand is a great option with over 21 whole grains and it tastes great. Our family also loves the Mission whole wheat carb control tortillas. Whole grains provide loads of fiber and benefits for heart health. 

Beans and nuts. Okay I know they aren't the same, but I couldn't decide which of the two I wanted to include so I chose both! These provide a bunch of fiber as well as several beneficial minerals like magnesium, zinc, selenium, and manganese. I love the Skinny Dipped cocoa-covered almonds for a little sweet and savory snack.
Disclosure: This post may contain affiliate links that I may earn a small commission from, at no additional cost to you. I only recommend products I would or have used myself.