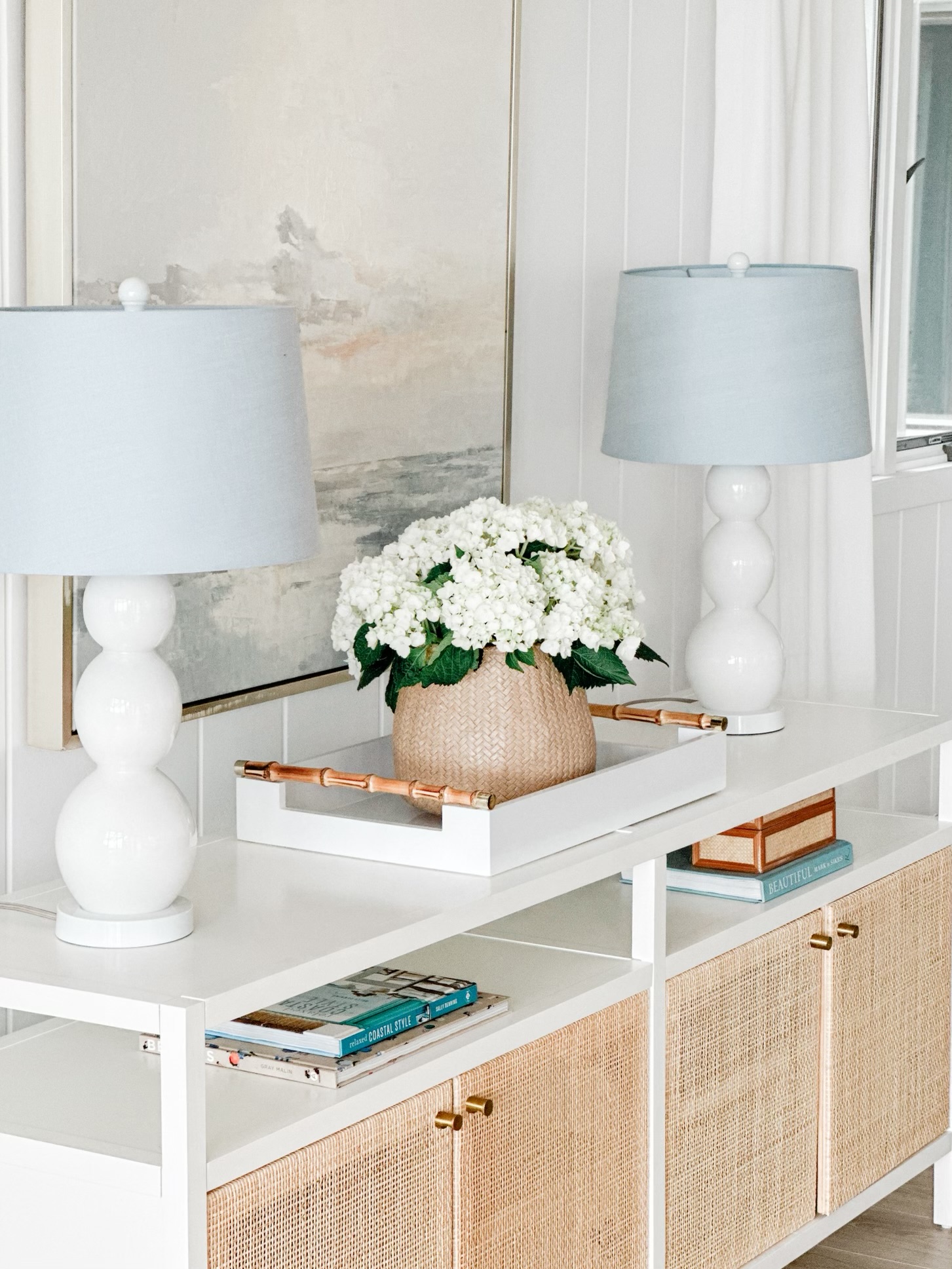 I loved pulling together this console table roundup. Console tables are one of my favorite items to use around the house. They are so versatile and come in a variety of shapes and sizes to suit your needs. I love using them in entryways or behind sofas or in a smaller nook to be used as storage. They are also perfect to use as media stands and lately, I'm seeing a lot of coastal-themed ones with wicker and rattan. They are the perfect addition to any area. Below you can find my console table roundup selections that hopefully suit your needs. I love to create vignettes around mine: a mirror or artwork, a large vase with flowers, and a pretty tray to corral any loose items.
Open Console Tables
These tend to have a slimmer profile and can either fit behind a sofa or a narrow hallway or entry space. Some of them are half-moon shaped so you get that soft curve but fit flush against the wall.

Closed Console Tables
Closed console tables are great for when you need storage. Oftentimes these are used as tv and media cabinets but they can also be used in dining rooms as a sideboard. They're great to keep your extra china, serving ware, and glassware that you don't need every day but have for special occasions. Some of the shorter ones could also be used as nightstands or end tables. A perfect spot to tuck things away.
Bar carts are another great option to use as a console table and I have a lot of posts about how to use them and style them.
How to Style a Bathroom Bar Cart
Build Your Bar with Mark & Graham
You can find more of my favorite furniture finds in my Amazon storefront.
Disclosure: This post may contain affiliate links that I may earn a small commission from, at no additional cost to you. I only recommend products I would or have used myself.