This post is sponsored by Mark and Graham and may contain affiliate links that I may earn a small commission from, at no additional cost to you. I only recommend products I would or have used myself.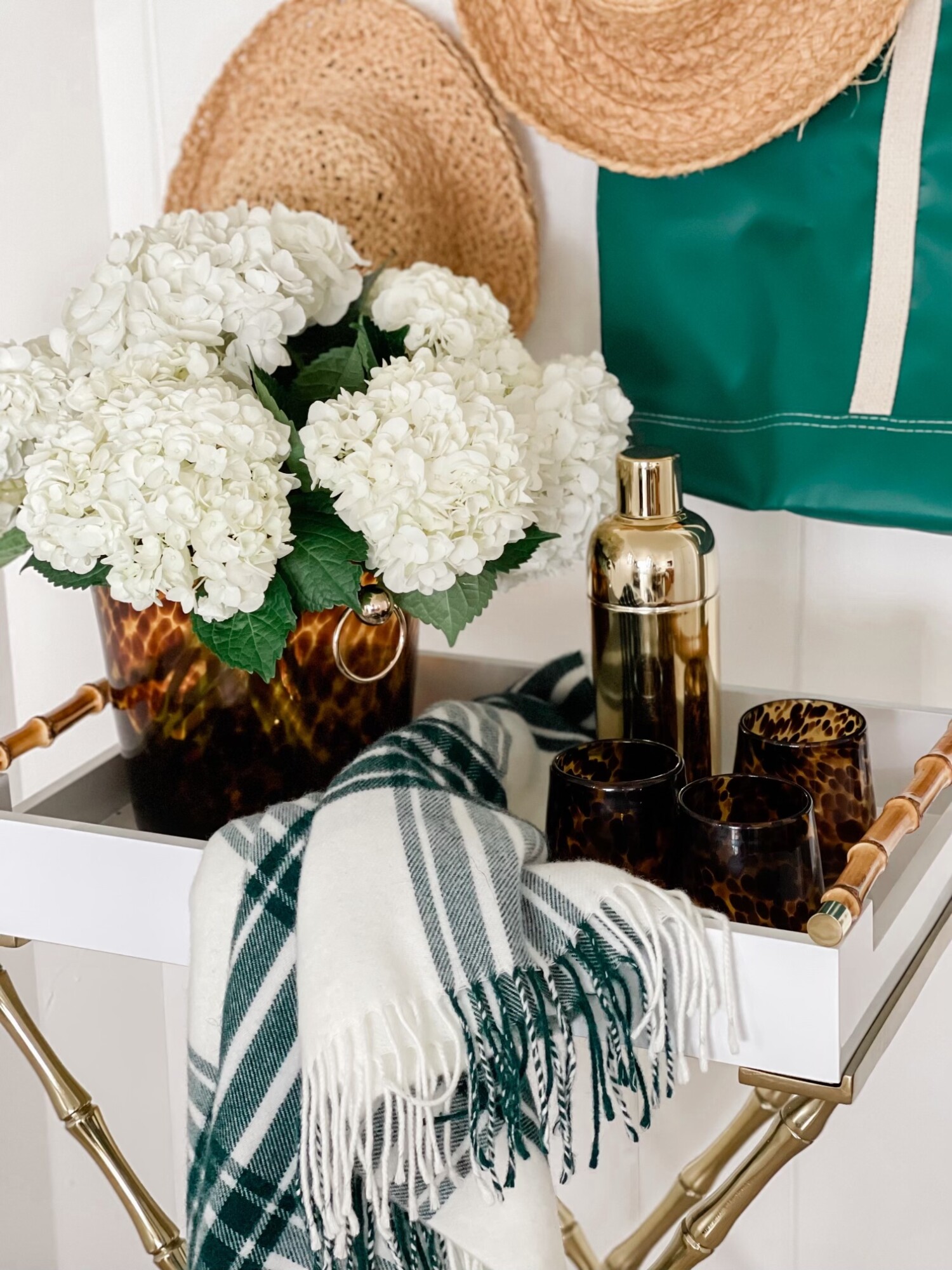 I love the versatility of a bar cart. I've used them to set up a bar for parties and holidays, outside for entertaining, and even set one up with jars of candy for trick-or-treaters at Halloween! So I was thrilled to partner with one of my favorite brands Mark and Graham to showcase how you can create your own bar cart using some of my most-loved products. Mark and Graham recently launched their Build Your Bar Collection. There is a beautiful bamboo brass stand that can hold interchangeable trays so you can swap them out depending on the season or your mood! This Build Your Bar Collection is classic, chic, and versatile. I love that it can easily be transported around your home but also be taken with you. It's basically a traveling bar cart!
There are so many different ways to use this bar cart around your home. Here are a few of my favorite ways to use a bar cart!
Entryway
Who doesn't love an organized entry! This bar cart works perfectly as a drop zone for keys, a phone, mail, or other daily essentials when you enter. I enjoy using this lacquer serving tray as a station to keep my items organized and close by to get out the door quickly. When I take our dog for his walk along the beach at our home in Michigan, I use my leather tassel zipper pouch to hold small belongings and I keep the Italian plaid throw blanket on the cart so I can throw it around my shoulders for when it's chilly. And of course, a pretty vase (or this beautiful Trophy Ice Bucket) full of gorgeous hydrangeas brings an added element of prettiness to this setting. This entry zone makes me feel stylishly organized and using this Build Your Bar Cart here creates an elegantly functional home base for my everyday items.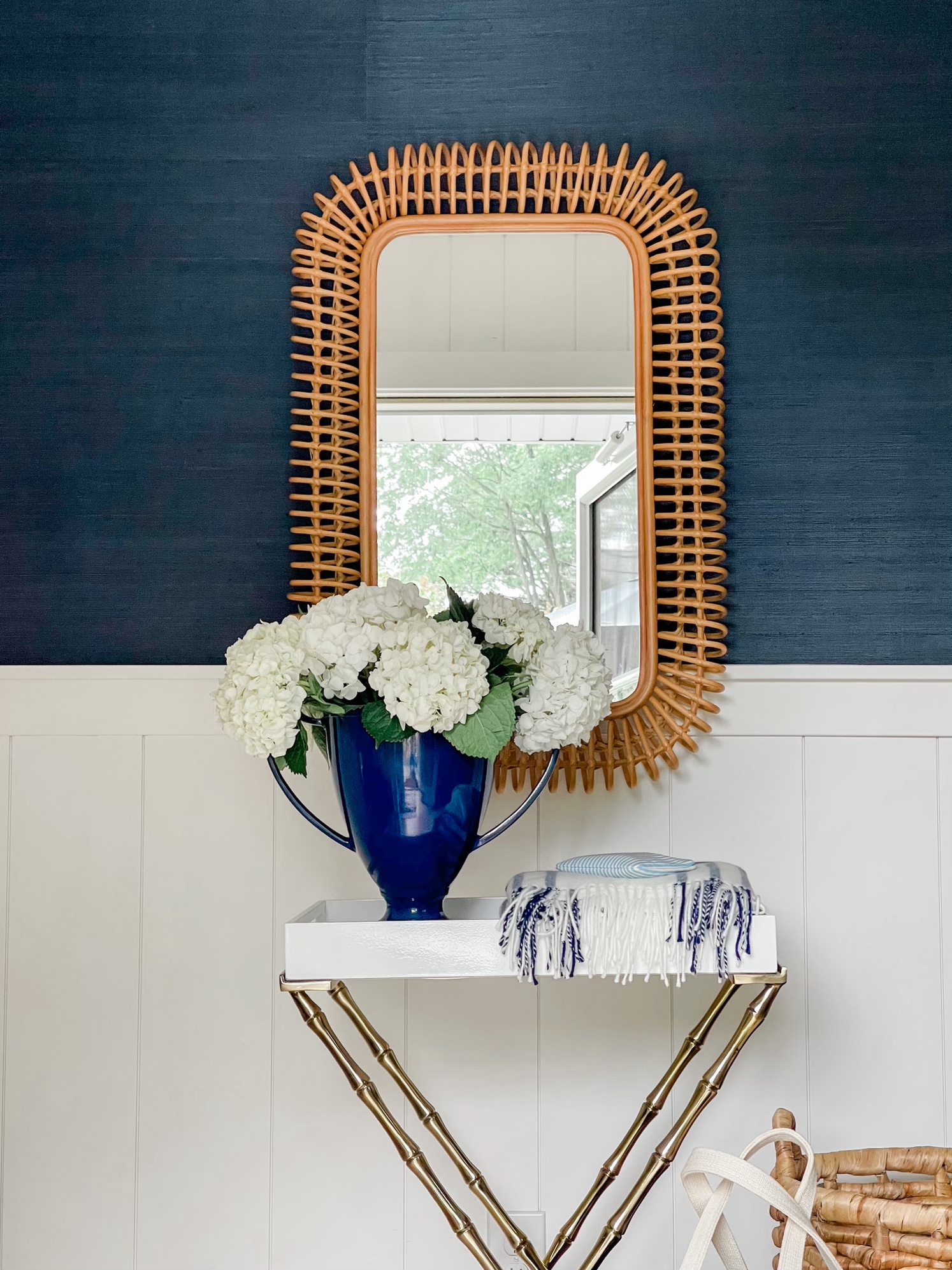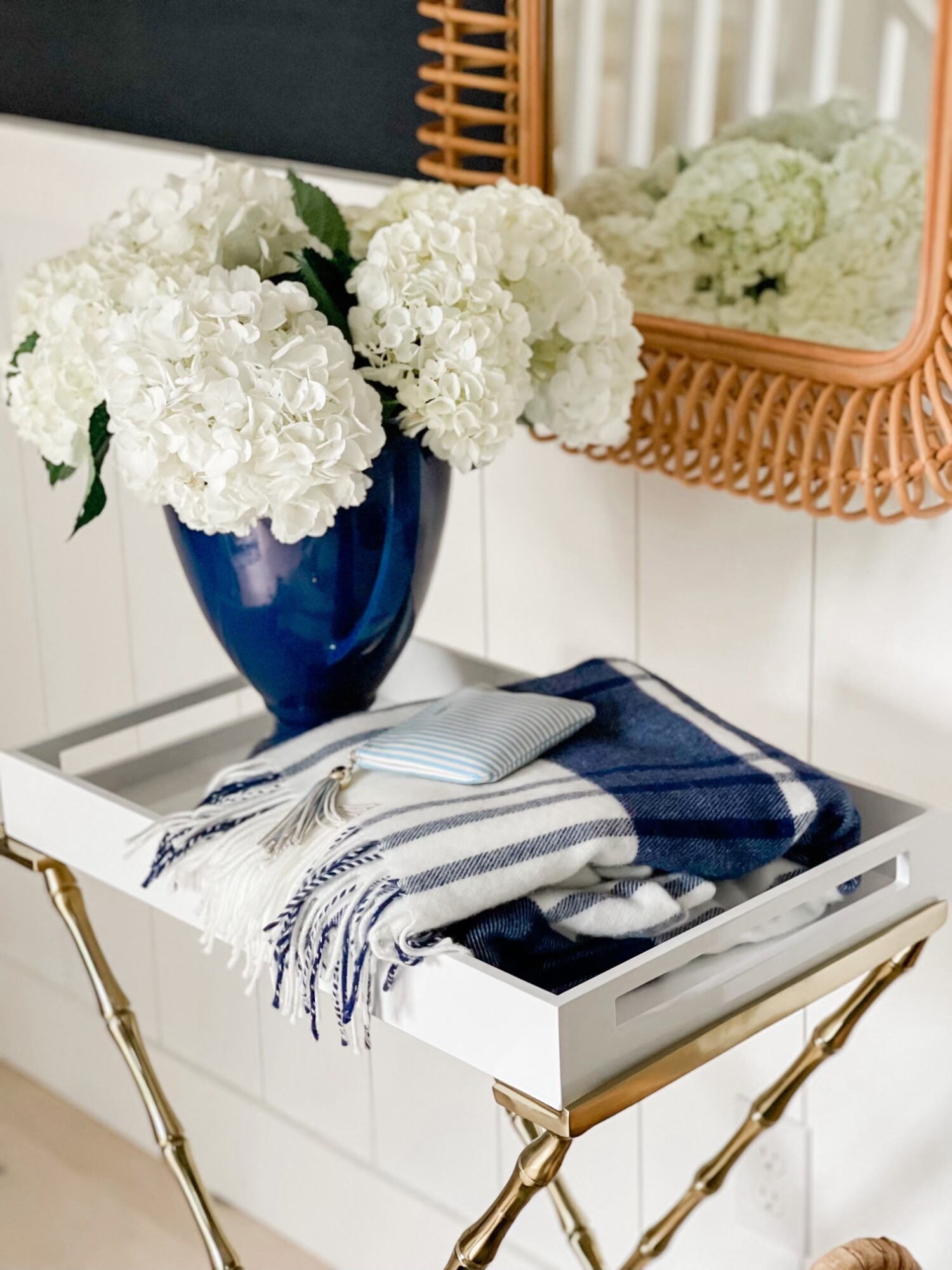 Porch bar
For laid back evenings on the porch I like to keep a bar cart stocked with all the mixology essentials. Whether it's just my family or we have friends over for sunset drinks I find entertaining to be more fun when everything is organized and ready. I love the pop of white on this bamboo enamel ice bucket and use it to keep ice cold or chill a bottle of wine or champagne. This classic cocktail shaker feels elegant and perfect for mixing up our favorite drinks. I keep my Italian plaid throw on the tray to wrap up when it gets chilly. I love how easily I can fold up the stand and move the items from one corner of my home to another.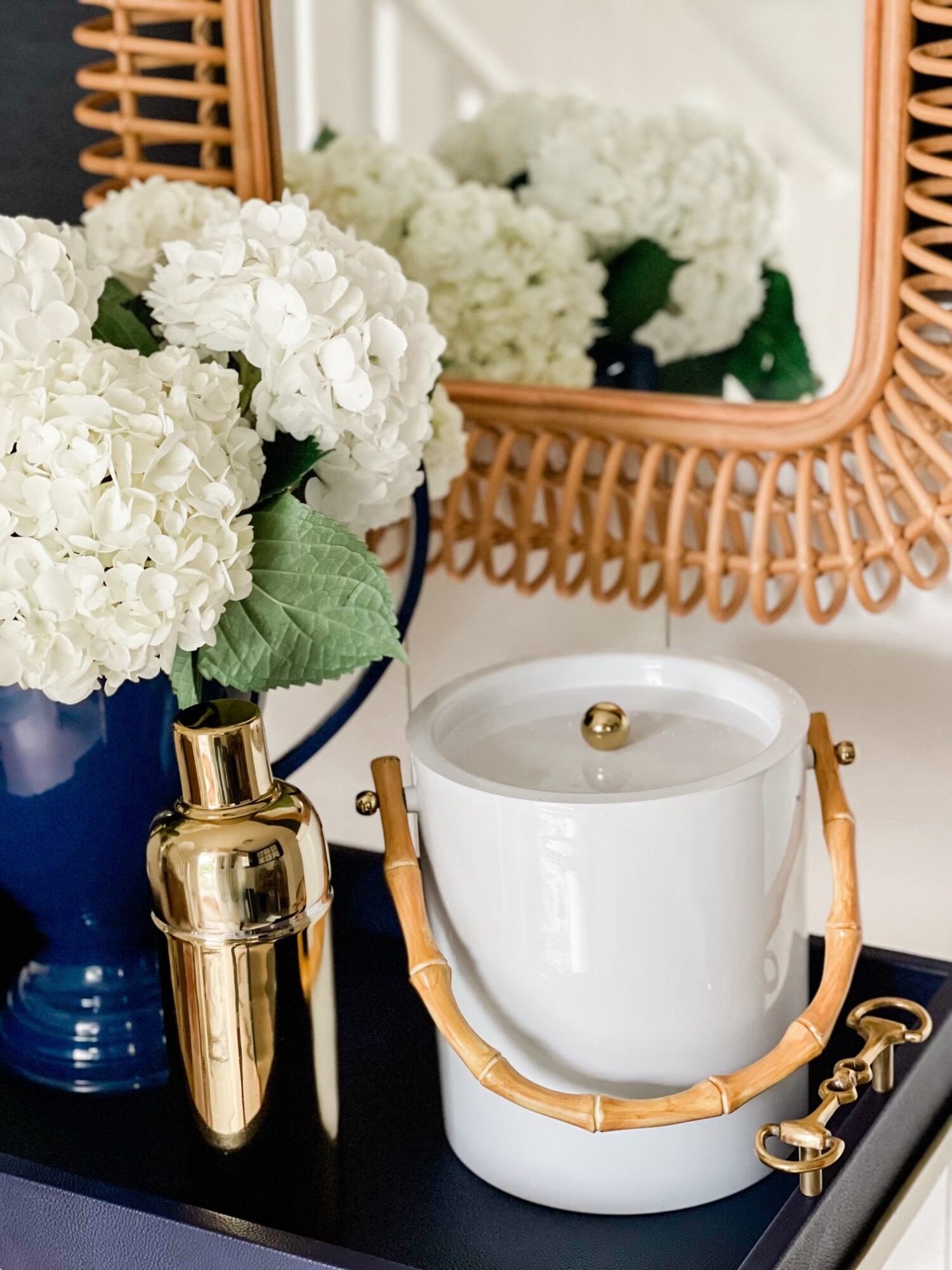 ]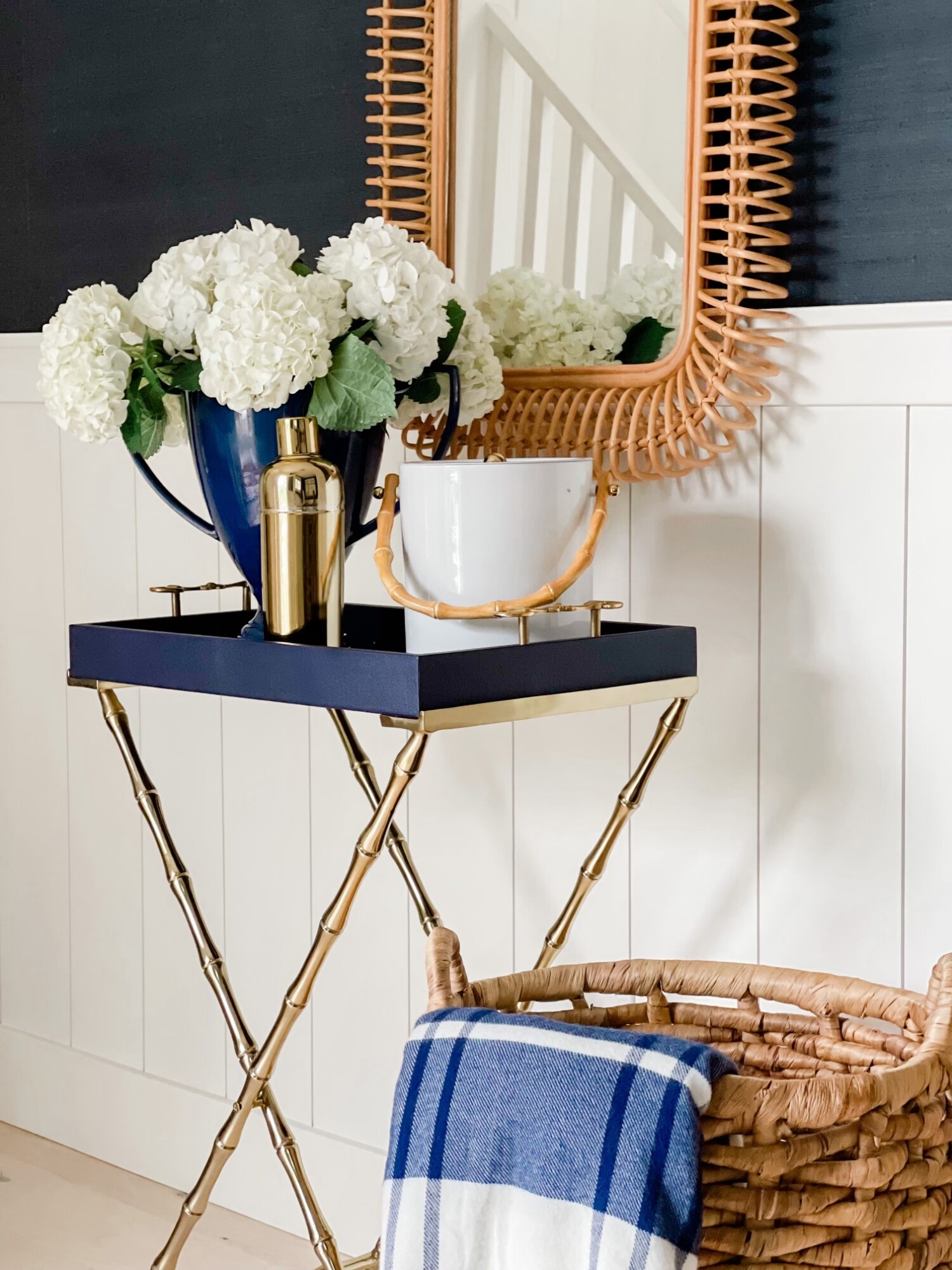 Next to the bathtub
As a mom of four, sometimes there's nothing more I look forward to than a quiet hour in the bathtub. I like to keep my bar cart from Mark & Graham next to the bathtub with all of my self-care essentials on the tray. It makes the perfect storage solution. This bamboo lacquer serving tray is the perfect size to hold my book, glass of wine, and favorite candle. I like to add a jar of my favorite bath salts to feel extra luxurious. The best part is that I can keep everything on the tray and not have to hunt things down for my next bath.
Tailgate
What I love so much about this bar cart is that it can be packed up and taken with you. With my green Mark and Graham X Steele waterproof tote, I can put everything I need for a tailgate or picnic in the bag, take off the lacquered tray, fold up the stand, and be on my way! It's so easy to then set up everything on the tray. I love using this classic tortoise shell ice bucket and the matching tortoise stemless wine glasses to really elevate the look. This tortoise set is stunning and beautiful any season.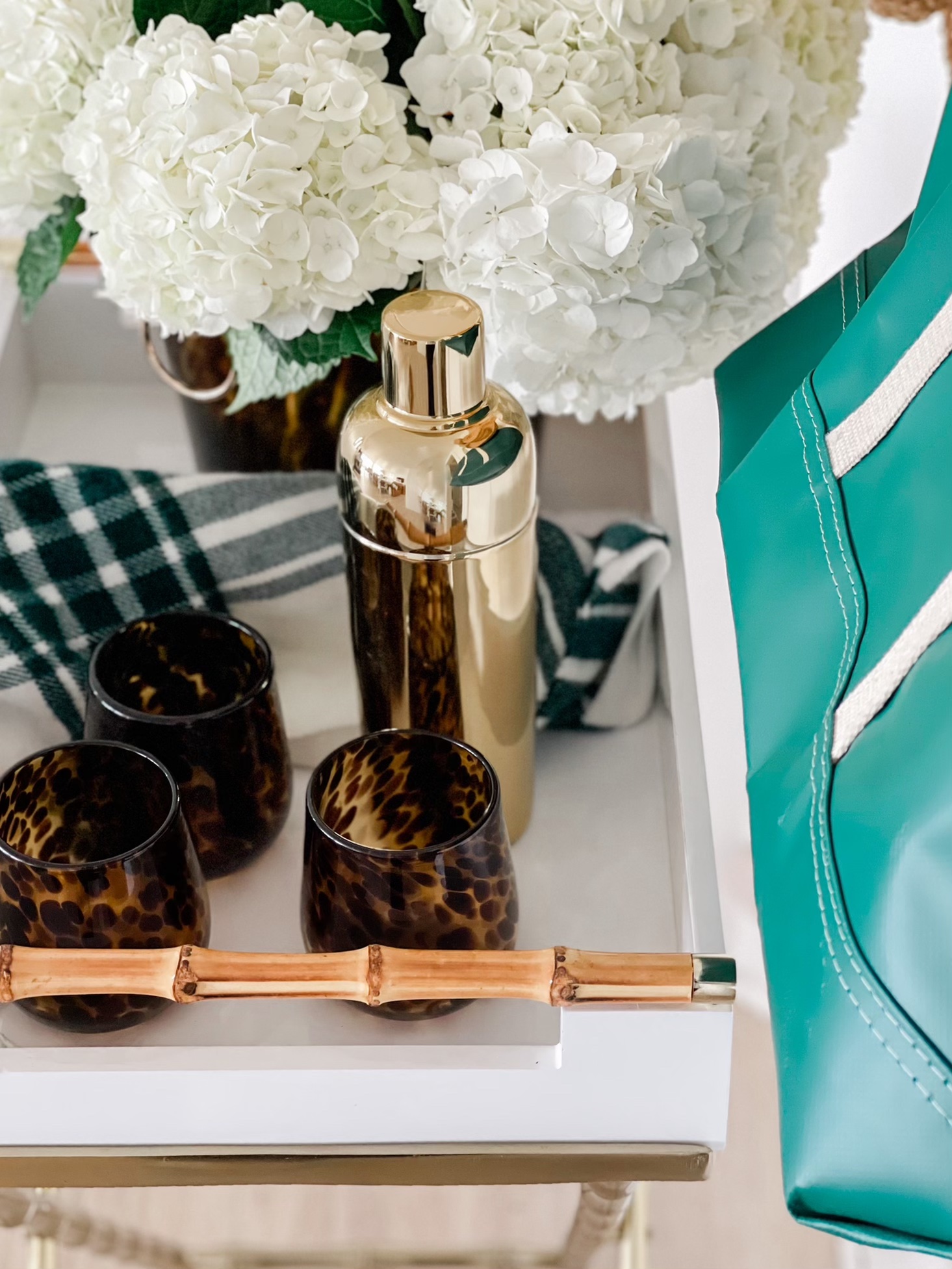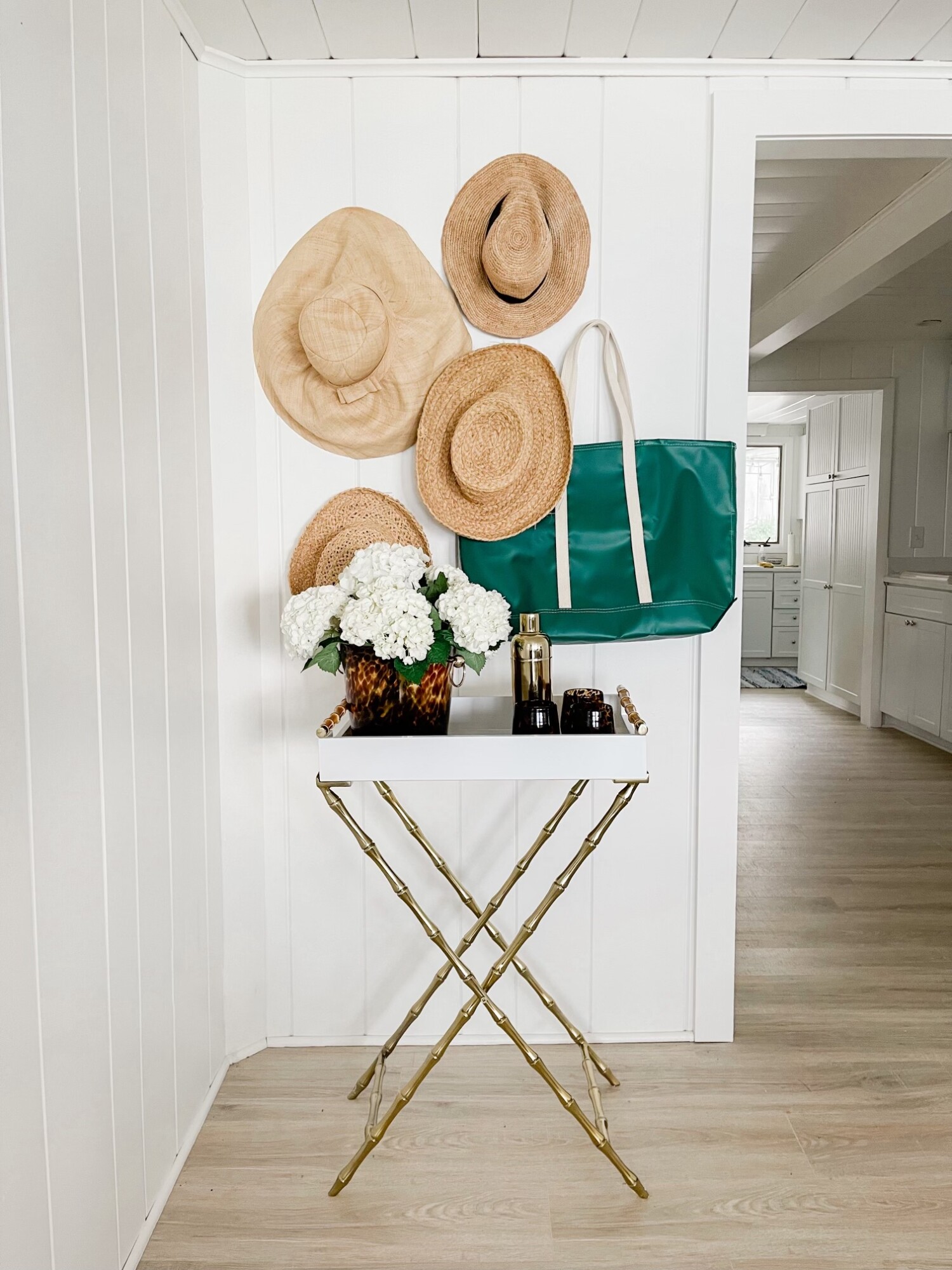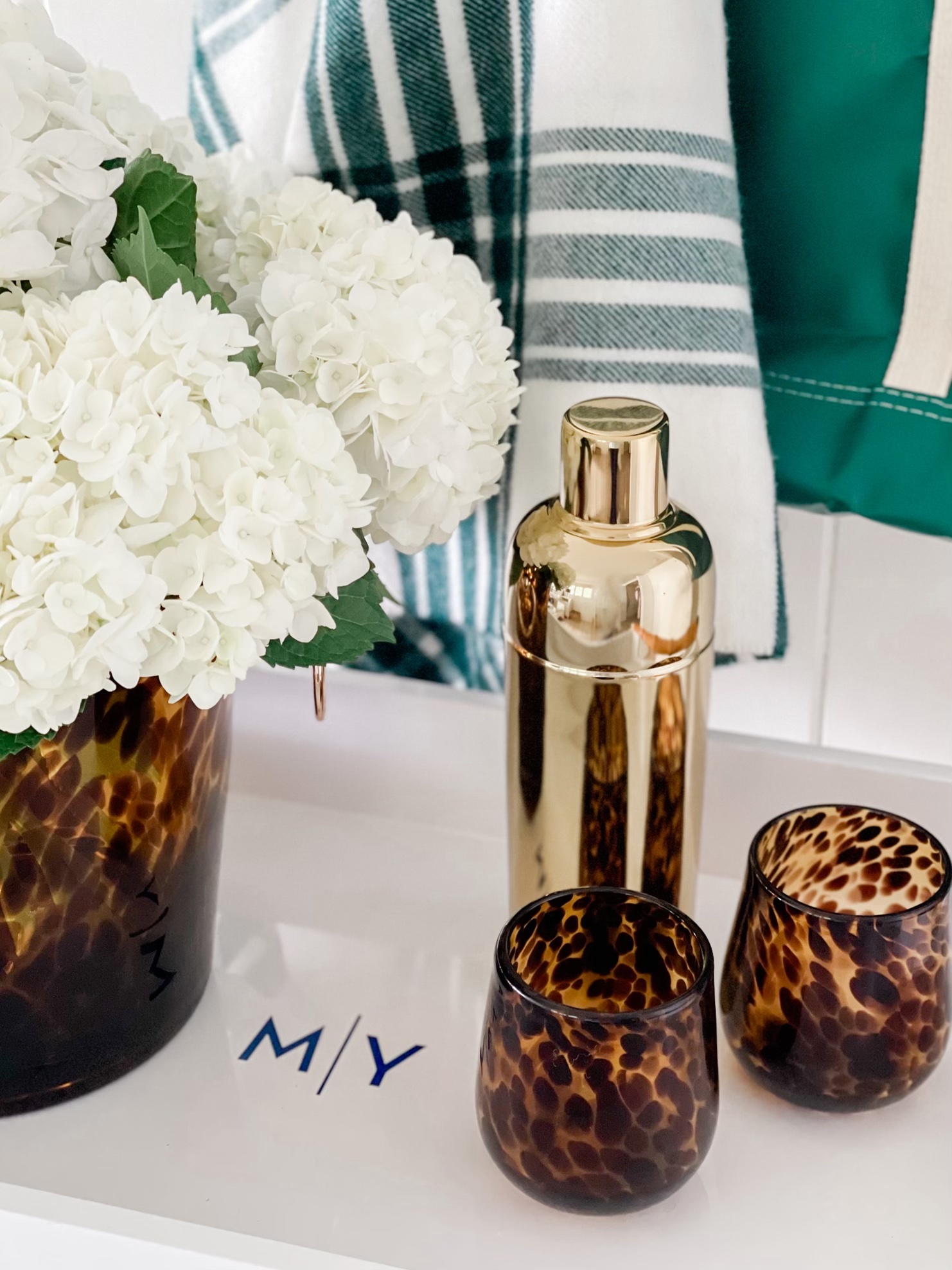 There are so many ways to Build Your Bar with Mark & Graham.  It's such a great option for any space and would make a great wedding or housewarming gift as well! I love this versatile Bar Cart Collection and can't wait to find more ways to use it!