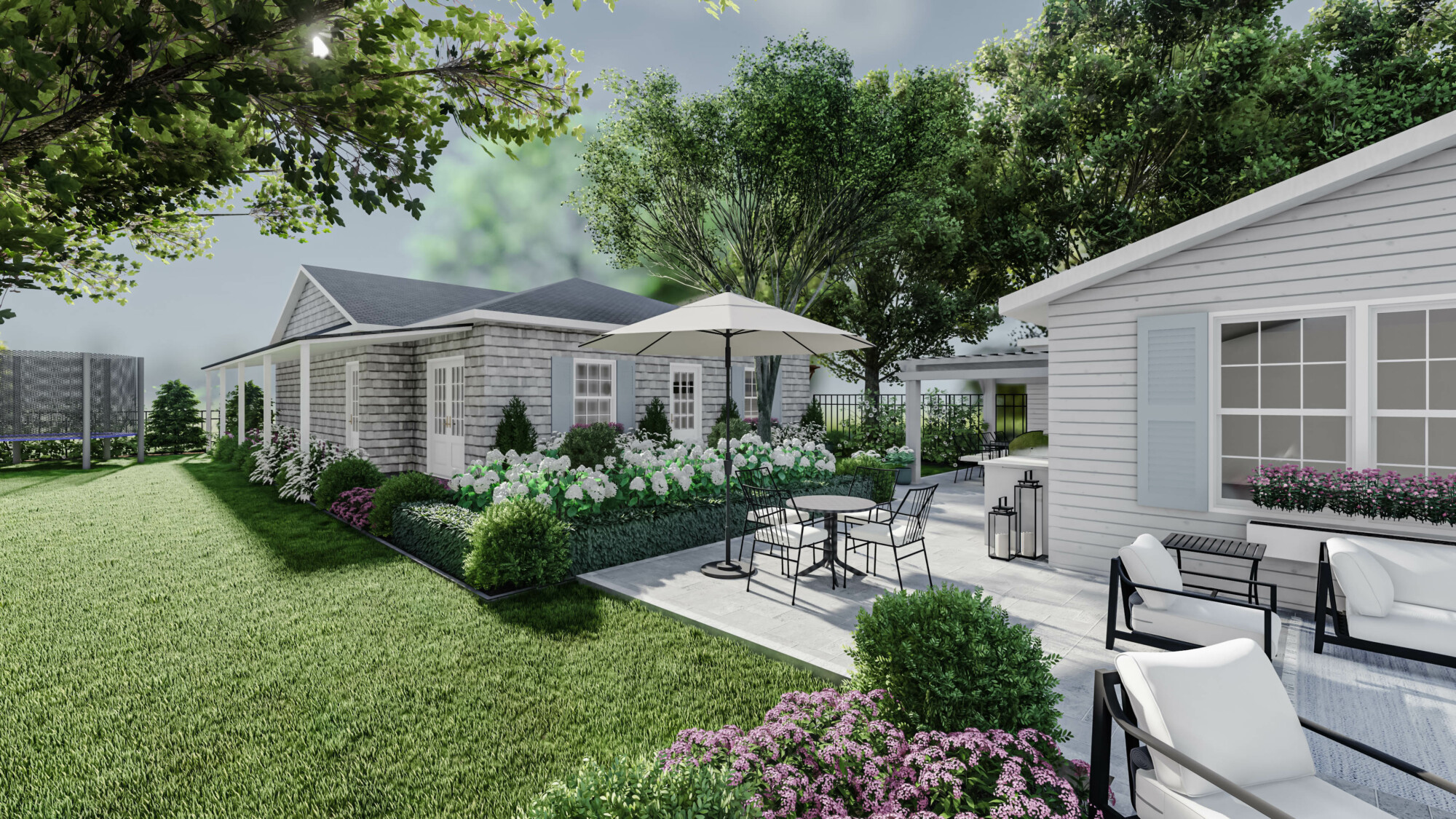 Our backyard has been a great outdoor space for us over the past few years, but it's starting to show signs of wear and tear. We've made the decision to completely refresh the area, and while I've spent countless hours planning interiors, I'm at a loss when it comes to landscape and hardscape plans. Figuring out the best plan for the yard was overwhelming, and I knew I needed help. A friend recommended making backyard plans with Yardzen, an online landscape design service that takes into account your favorite plants, flowers, and furnishings to create a custom plan. You set the budget and can choose to DIY your project or have Yardzen professionals help with installation. They provide amazing renderings (we love ours!) and a shopping list for furnishings and plants.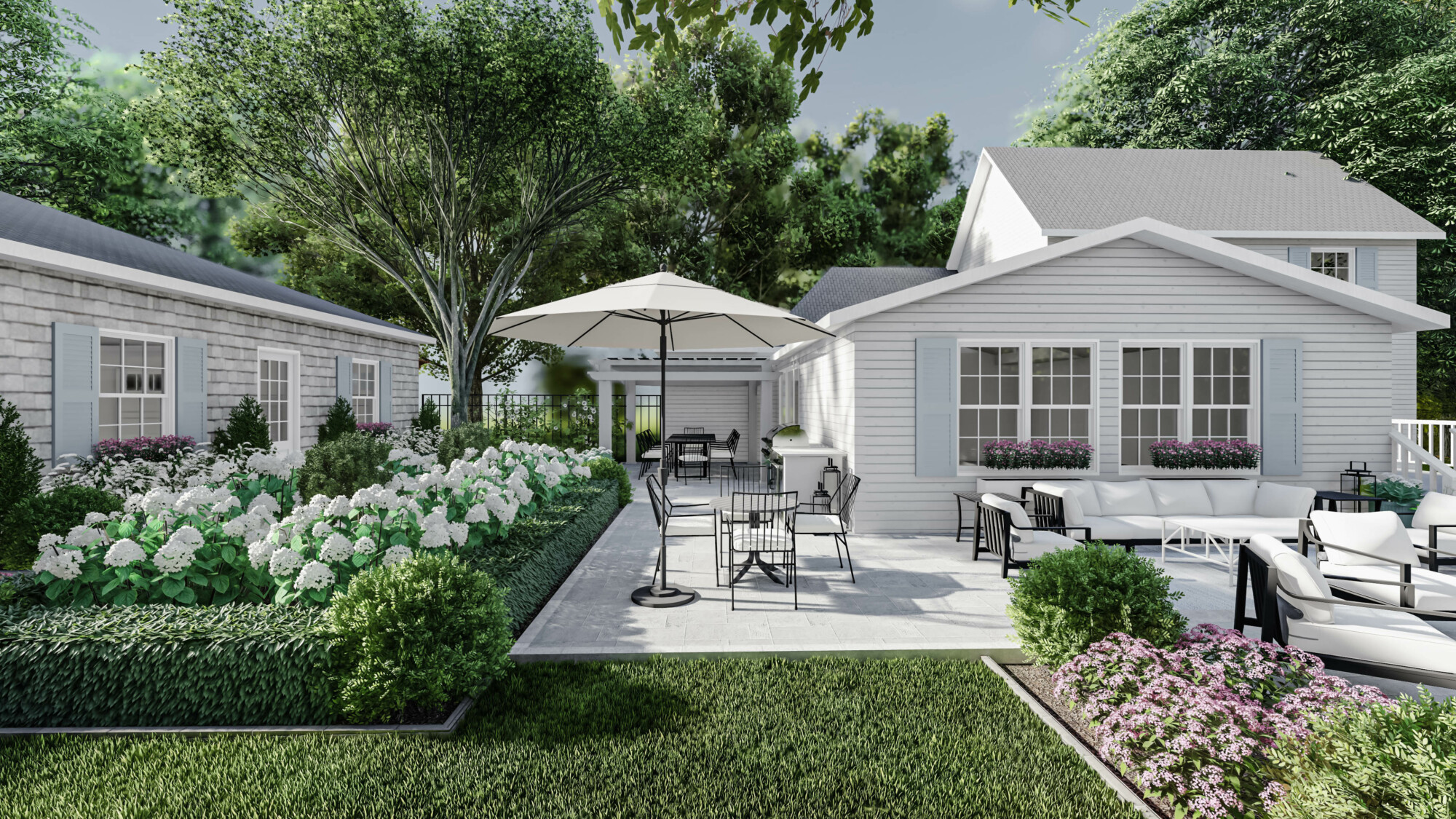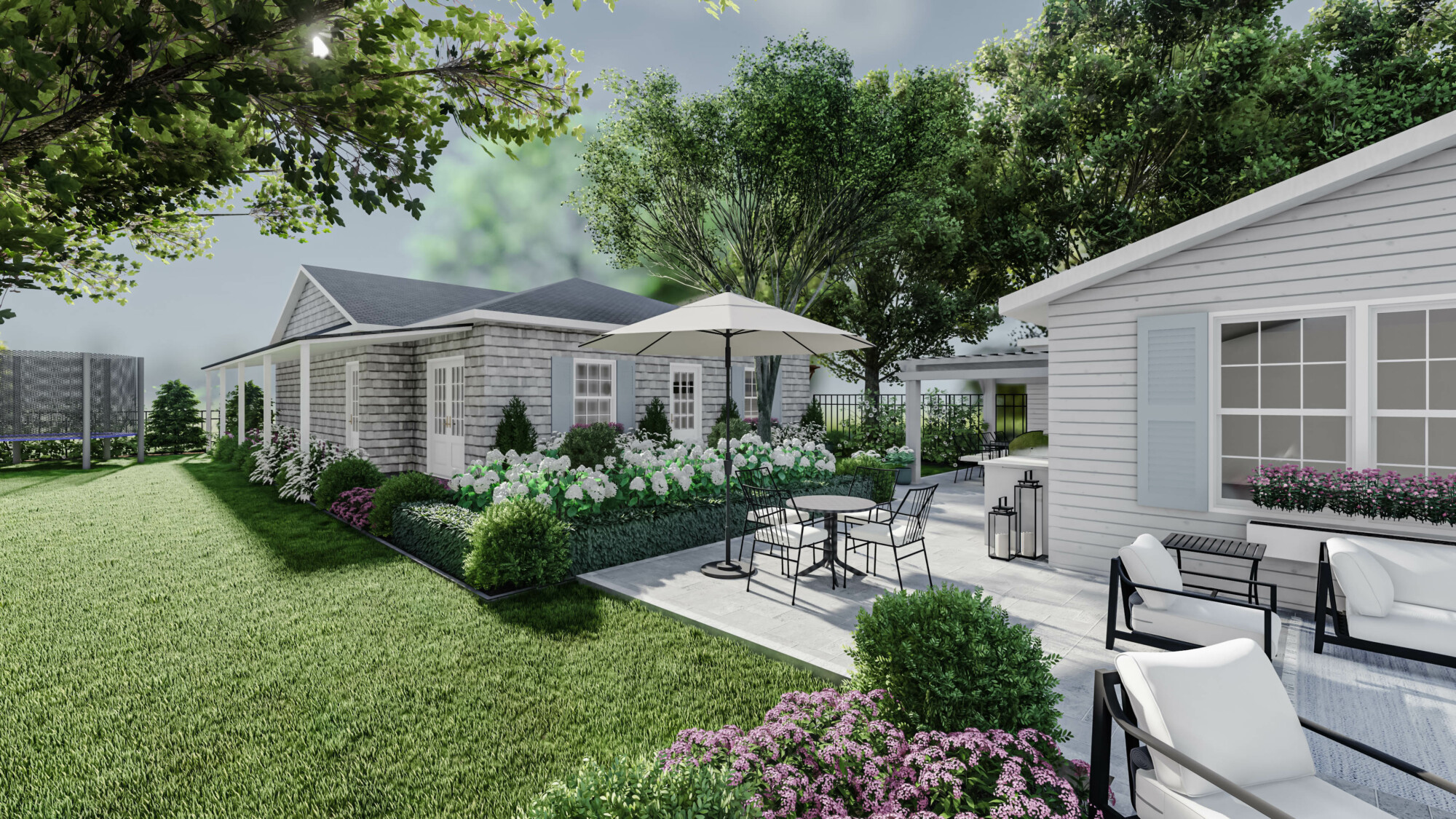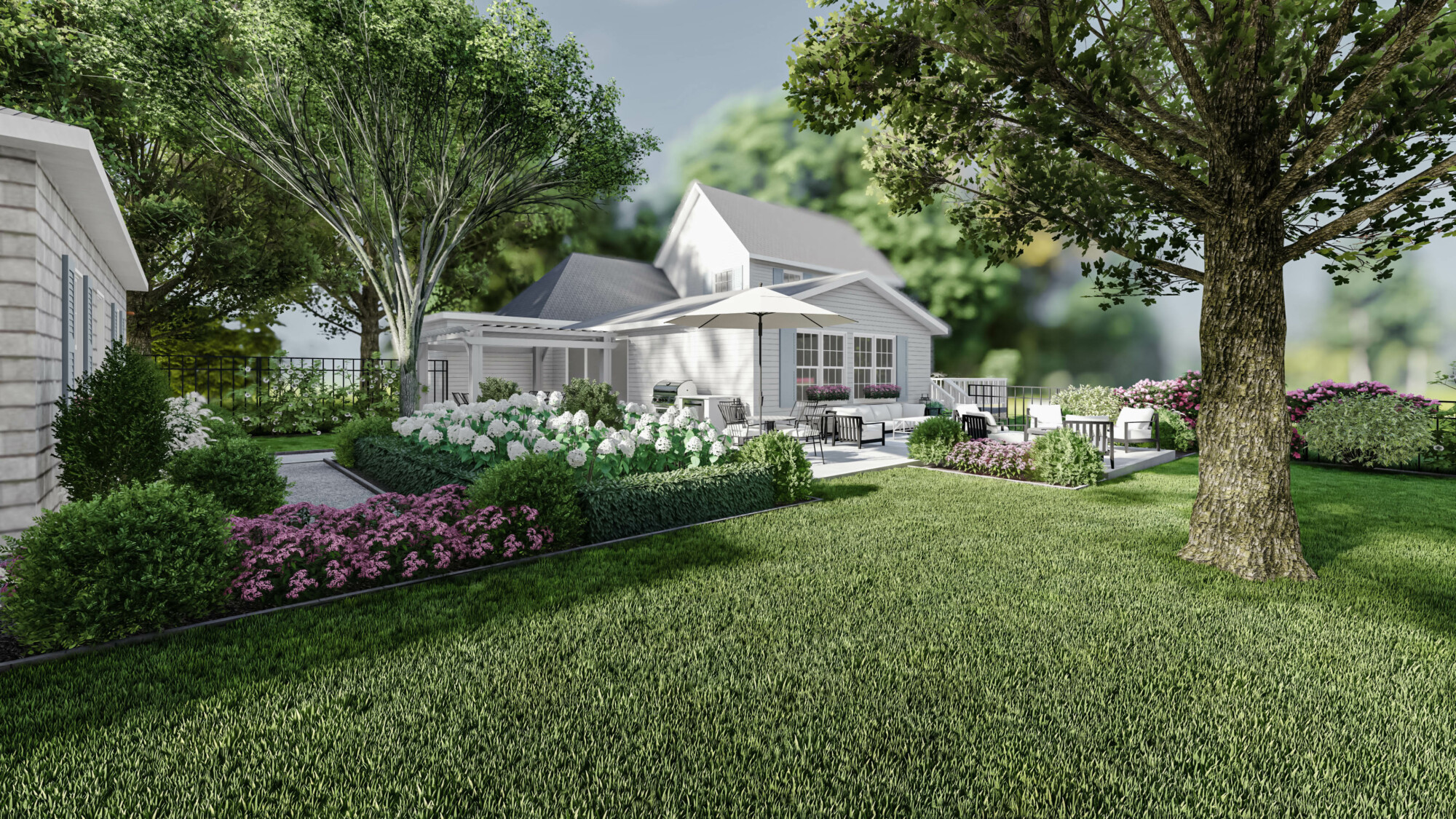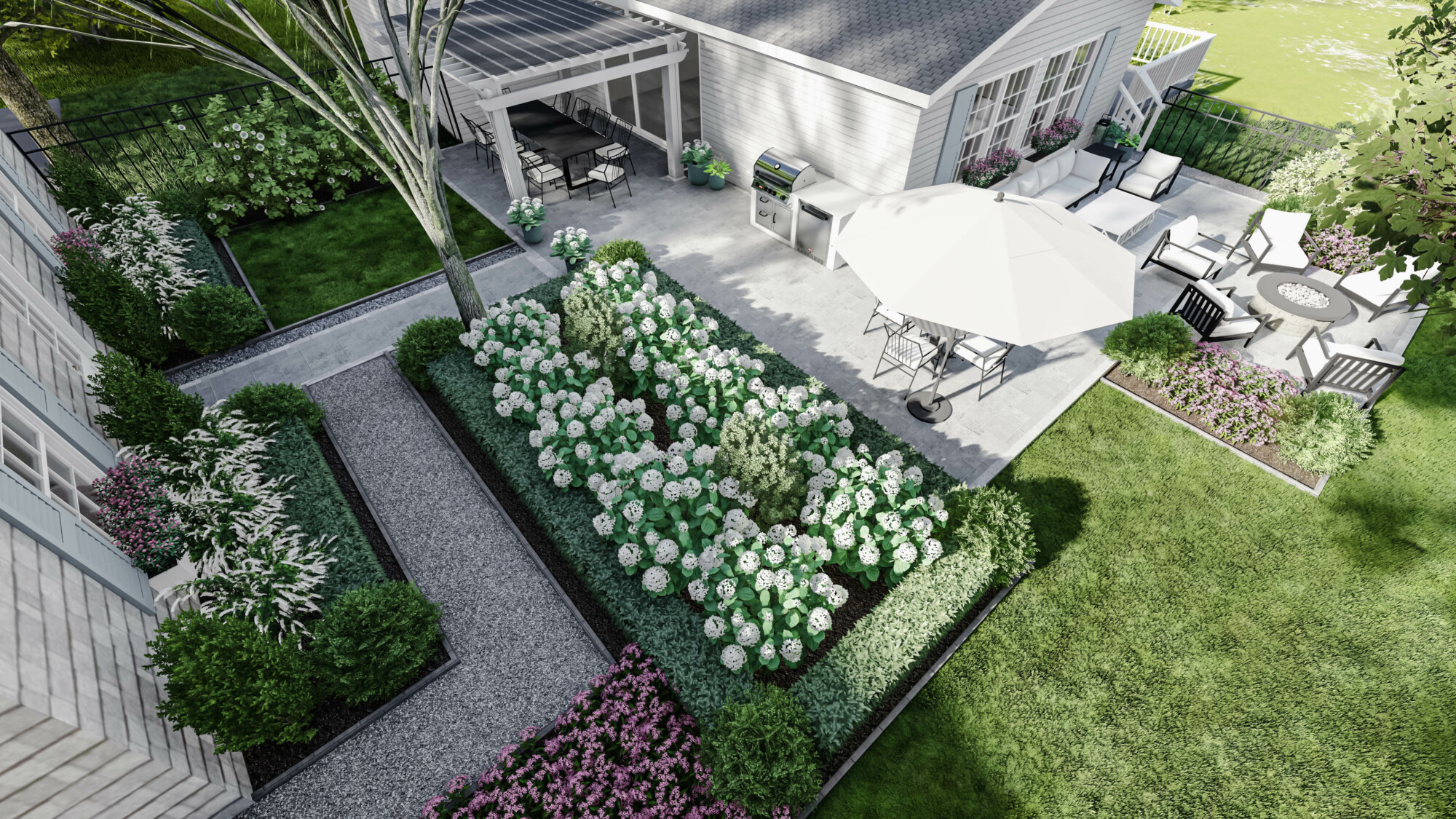 I was thrilled when I saw the renderings of our backyard plans. The patio, hydrangeas, and window boxes looked stunning and will be the perfect place for hosting get-togethers during warm weather. I'm especially excited about having a fire pit for chilly nights. I was pleased to see that they included my favorite outdoor coffee table and rug in the design.
The team selected Annabelle hydrangeas, dwarf English boxwoods, and climbing roses for a soft pink pop of color. I think all of these plants will add a lot of charm to our yard. They also included some plants that I'm not familiar with, but they look beautiful and will be a nice addition to our space.
I highly recommend making backyard plans with Yardzen if you need help with your landscape and hardscape plans. They make the process so easy! Check out their design packages to see what suits you best.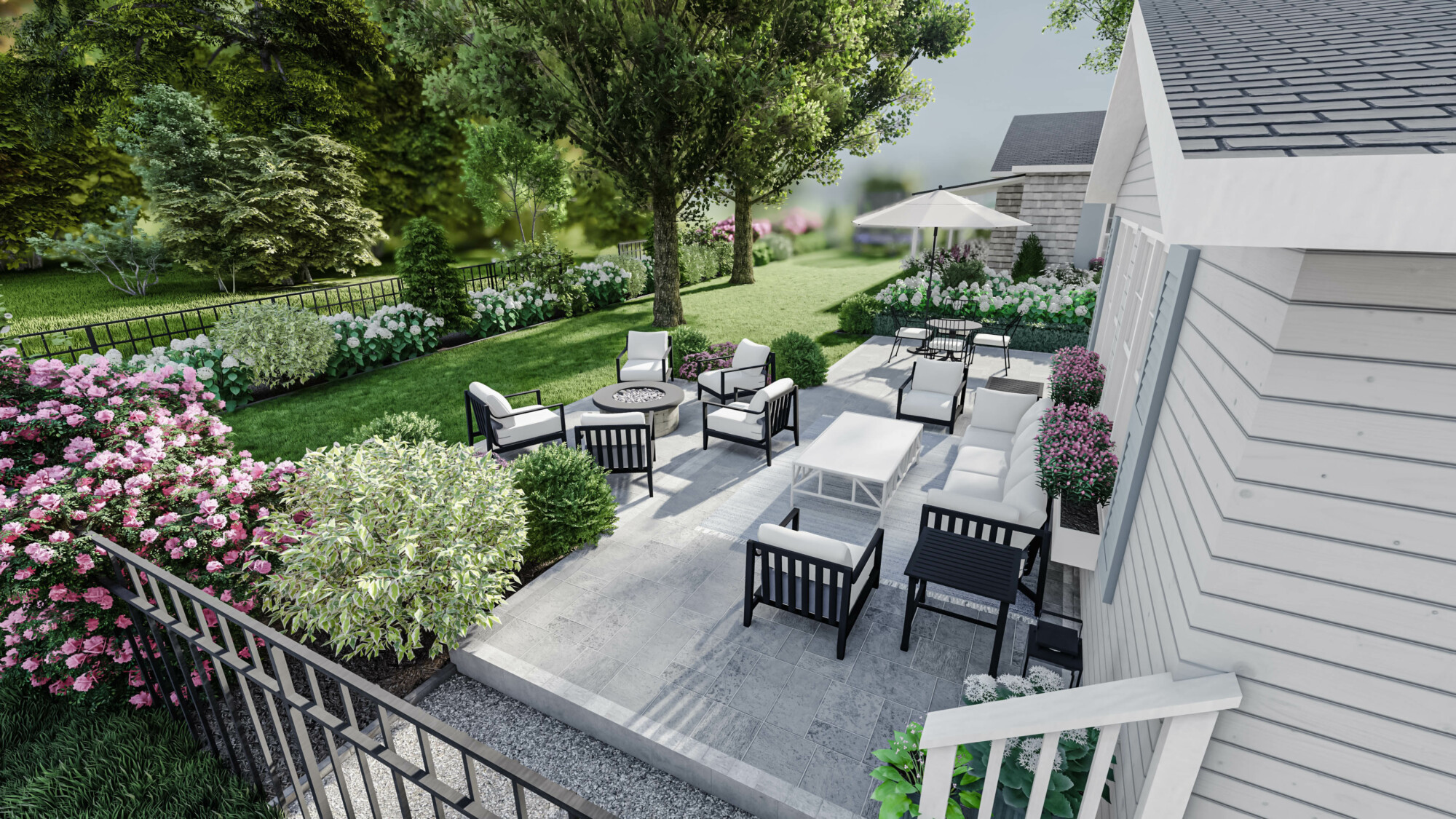 If you are looking for more outdoor inspiration check out Our Cozy Patio Set with Overstock
For Fall outdoor inspiration check out Our Fall Front Porch.