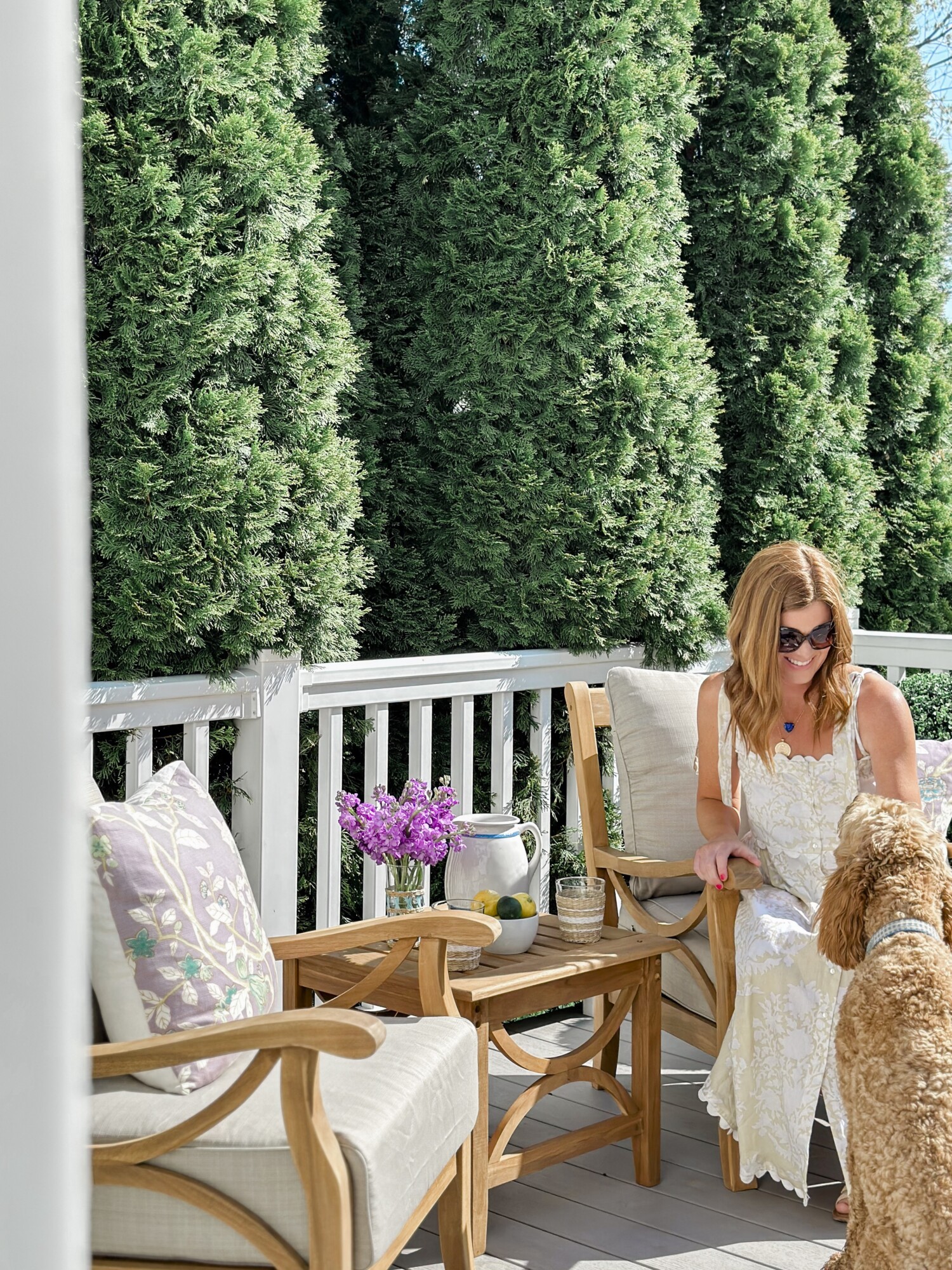 Winter did a real number on our outdoor spaces. Our side deck was looking tired, so we added a cozy patio set from Overstock that was generously sponsored by the company. The Lowell Teak trio was a perfect fit! This space now combines classic comfort, quality, and style; creating the perfect spot to savor the season. I cannot wait to spend my mornings out here with a cup of coffee before the kids are awake or wind down the day with a glass of wine. It's a perfect spot for Adam and me to use as it is right off of our bedroom. It's our own little private nook. We have also got the seal of approval from our pets as it is now their favorite spot to soak up the sun!
While our exact set is already sold out, there are plenty of similar options. Overstock has hundreds of deals for your patio and garden if you are looking to refresh your outdoor space with a cozy patio set. I also have my eye on the Lowell Teak Patio Daybed to fit along the opposite end of the deck. The Como Daybed is another great option. I have big ideas of lounging there with a great book! The Lowell Teak Loveseat,  comes in two colorways and is another great option. This Coffee Table is great for to bring that indoor vibe to the outdoors. It's the perfect size if you are entertaining guests or for your family game night.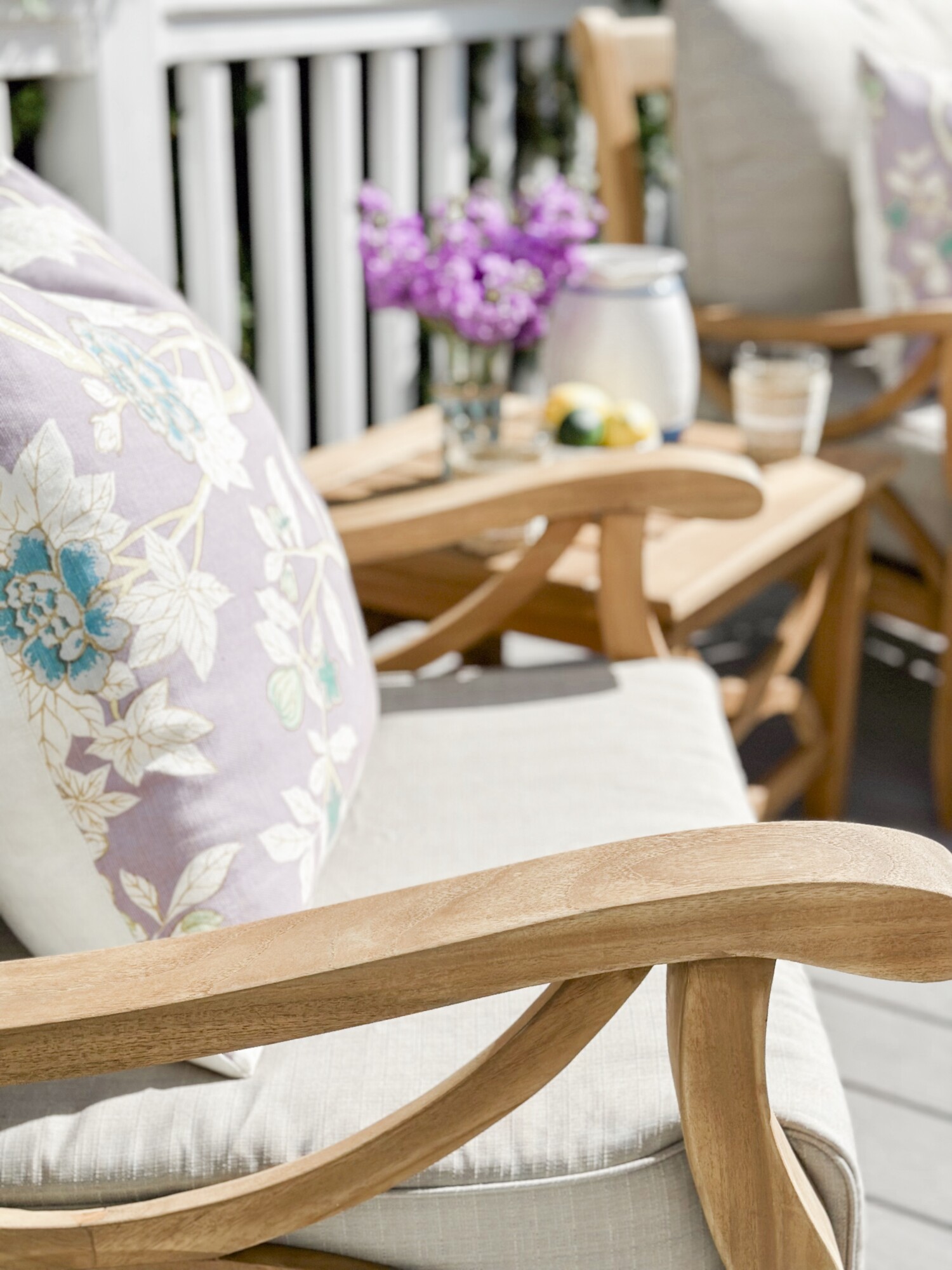 For more outdoor entertaining ideas, see my posts on our Outdoor Dining Set with Yardbird and Outdoor Entertaining with tableware from Mark and Graham.
Disclosure: This post may contain affiliate links that I may earn a small commission from, at no additional cost to you. I only recommend products I would or have used myself. Thank you to Overstock for gifting these beautiful pieces. All opinions are my own.