Disclosure: This post may contain affiliate links that I may earn a small commission from, at no additional cost to you. I only recommend products I would or have used myself.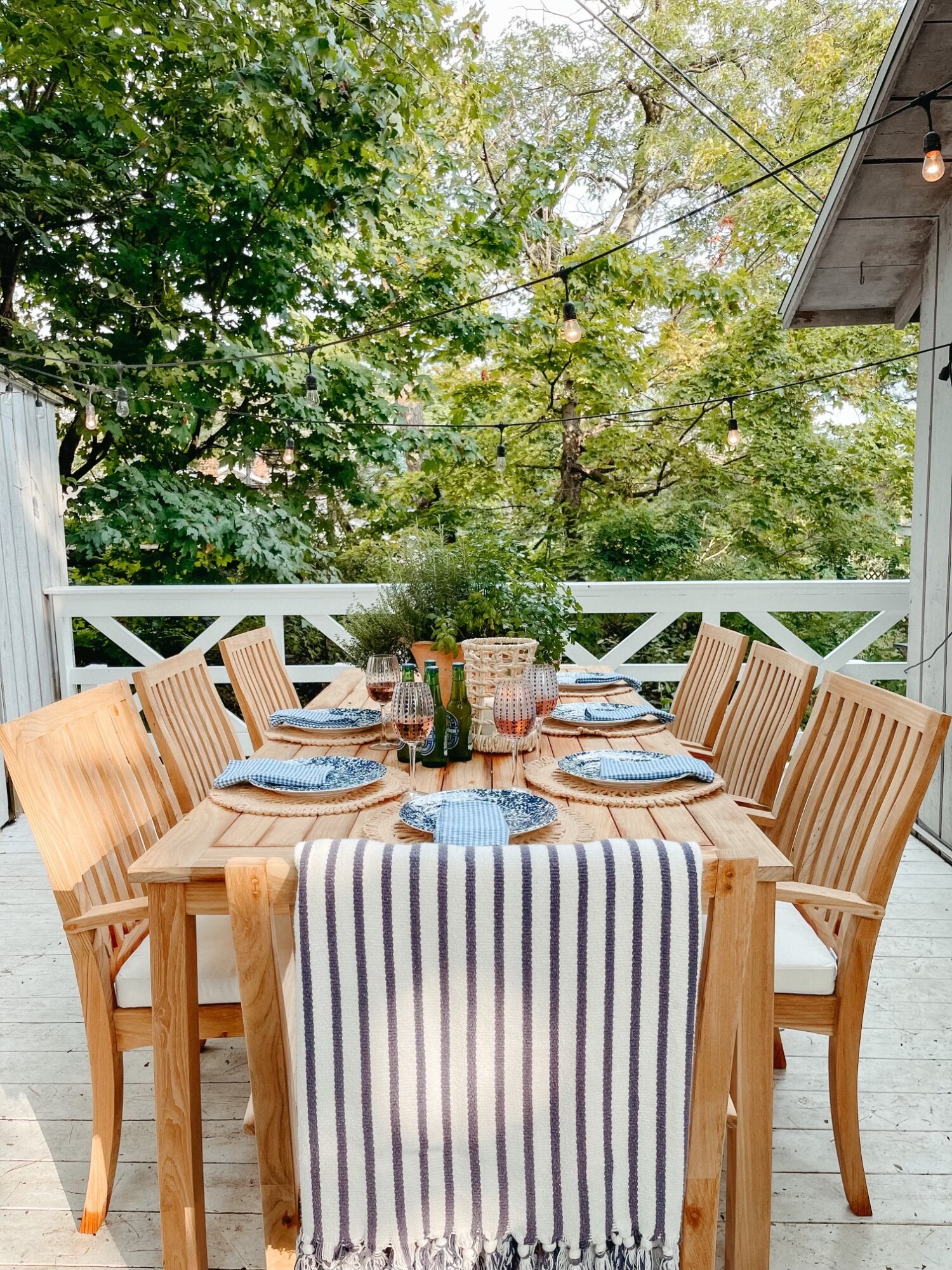 Our family has a summer cottage in Michigan and we desperately needed a new outdoor furniture set where we could gather and have meals together. I was so excited to be able to partner with Yardbird to create an inviting, yet comfortable setting for family dinners on our back porch. As a family of six sharing this home with extended family we needed a bit extra space for seating. With that in mind, I chose the Winnie 9-piece rectangular dining set– a rectangular dining table and 8 chairs. This classic teak material is responsibly sourced so you can feel good about purchasing without harming the environment. Teak left untreated will weather beautifully over time. If that isn't your style, you can easily keep the original color by oiling it annually or choose the maintenance free Eden Collection.  Both are great options-it all depends on your preference.
The timeless style of the Winnie chairs comes with Sunbrella fabric cushions that are so comfortable. Other outdoor dining chairs we've used aren't as comfortable but we can spend hours in these chairs. The set is so elegant but also made with family-friendly materials which is so important to me because I want everyone to be comfortable without worry of ruining these beautiful white cushions.  The fabric on the chairs is easy to clean and stain-resistant which is a must with our big family! Yardbird also offers a beautiful assortment of throw pillows if you want to add a pop of color/comfort to your set!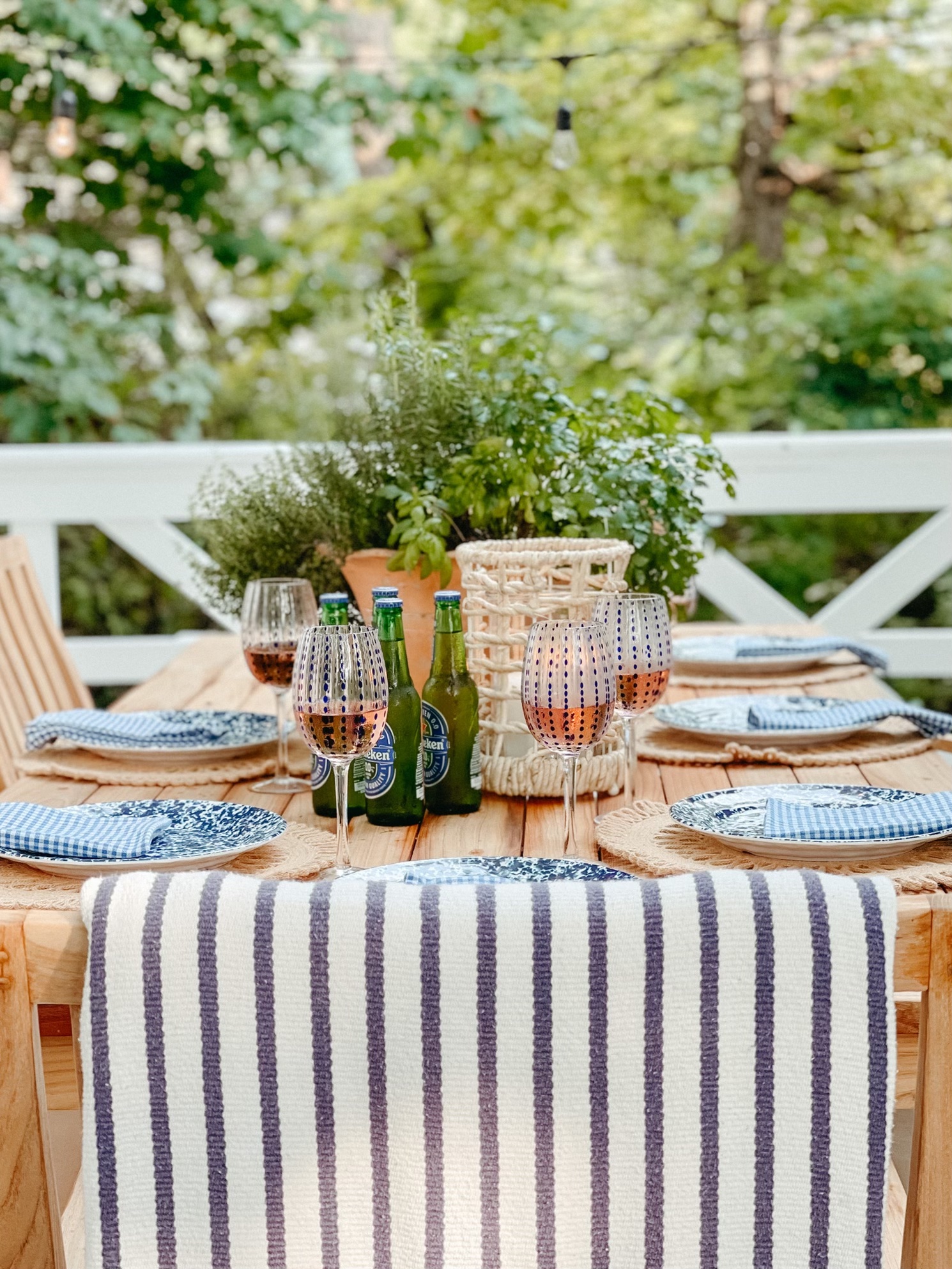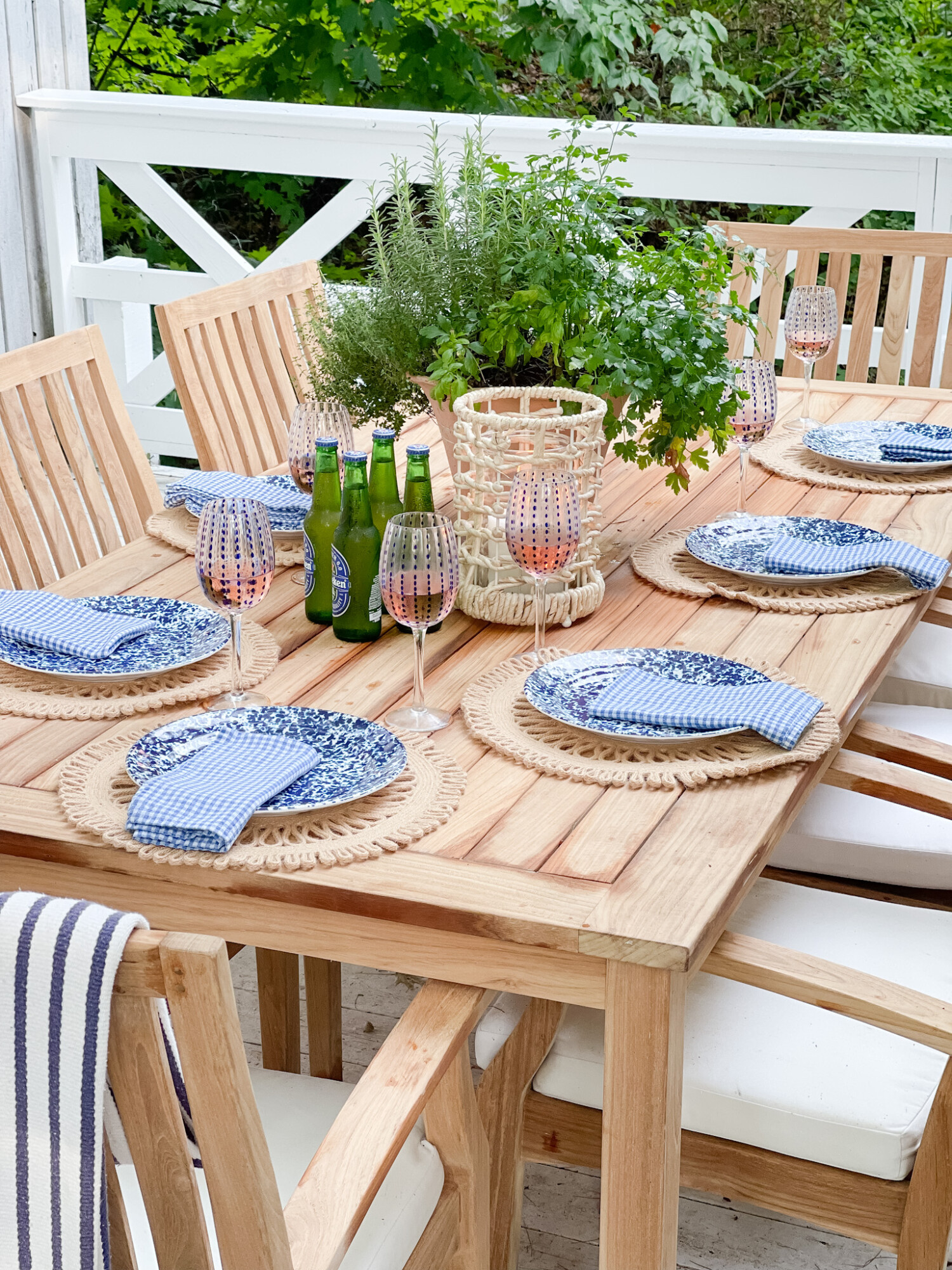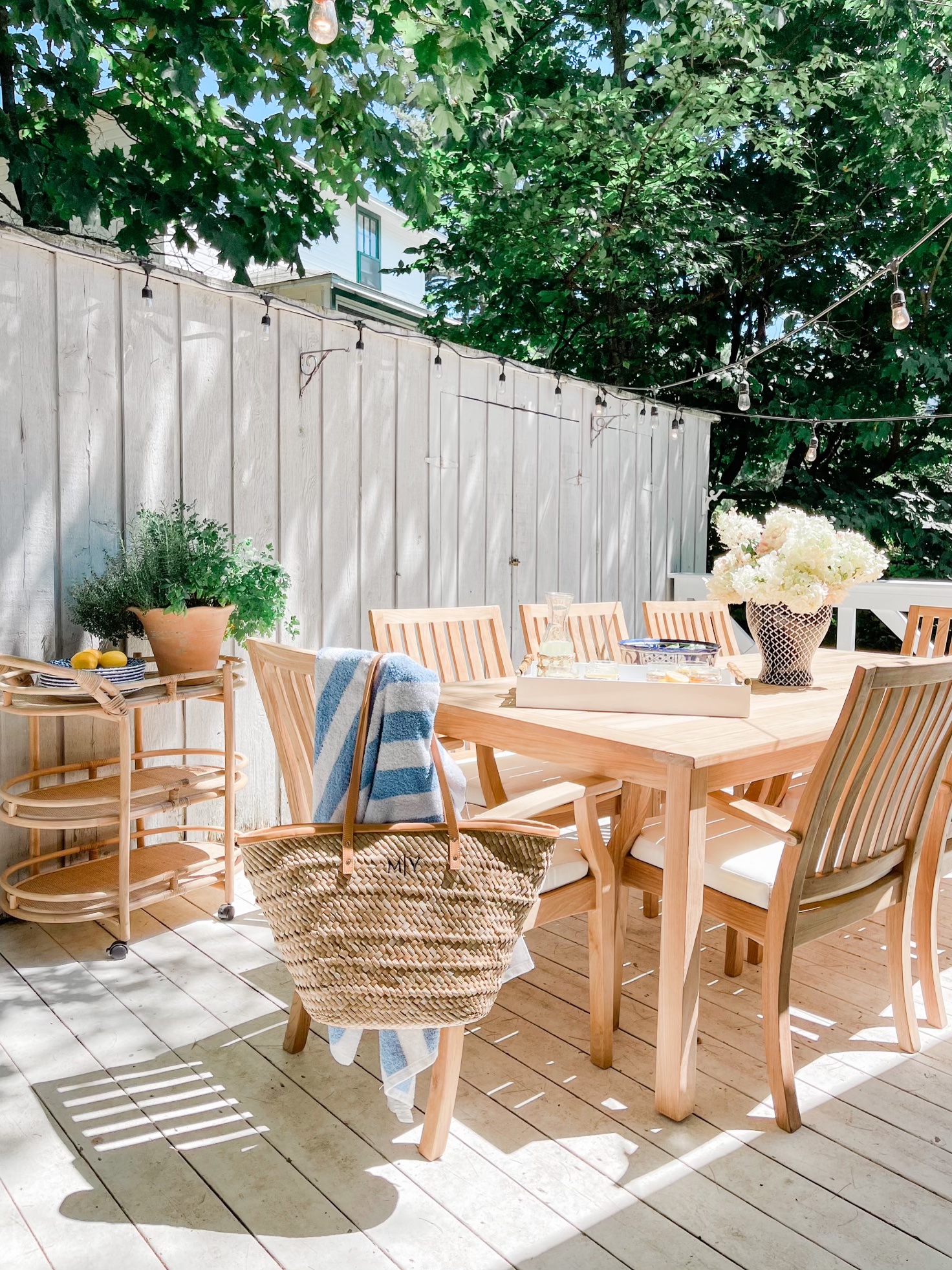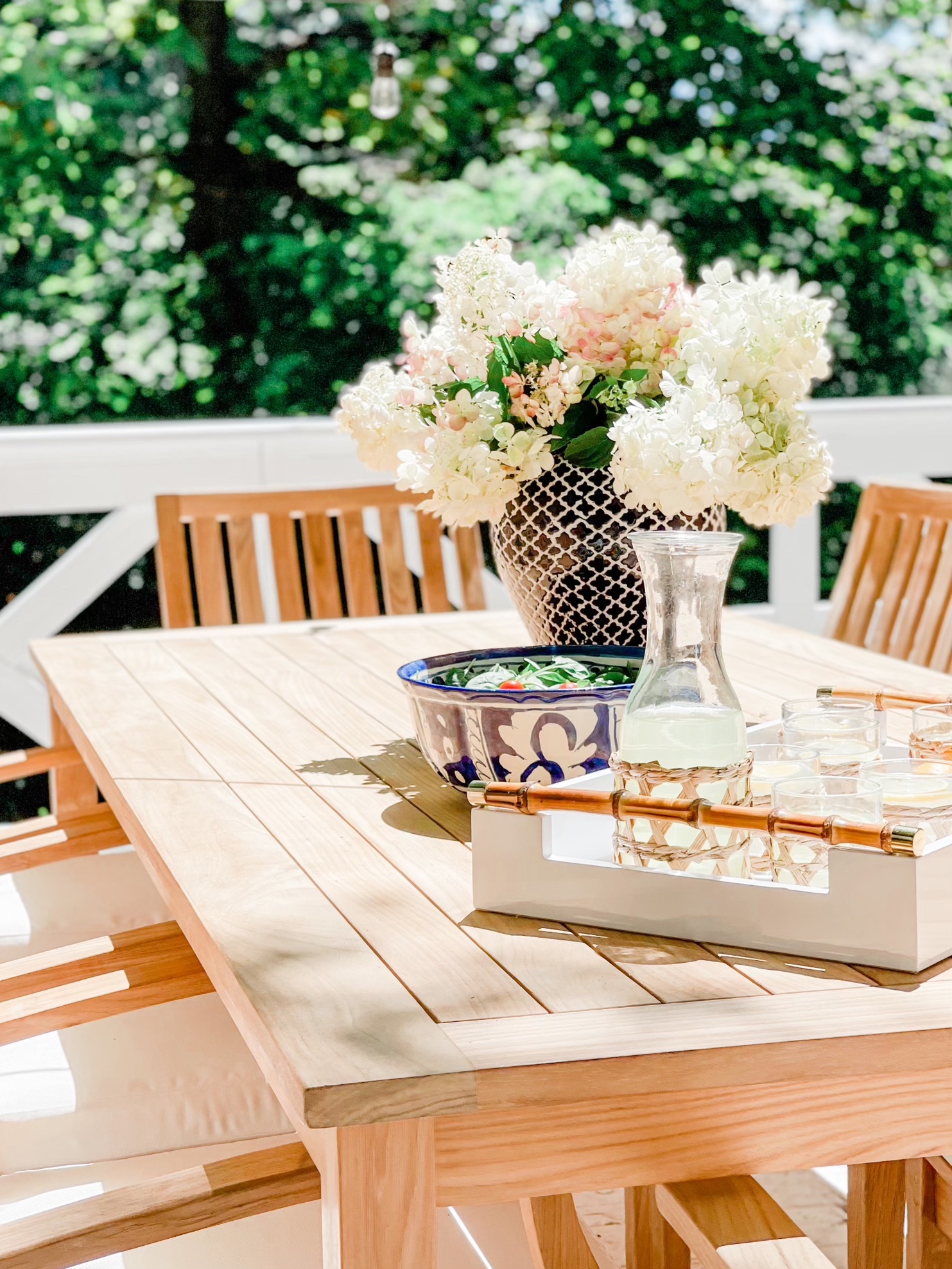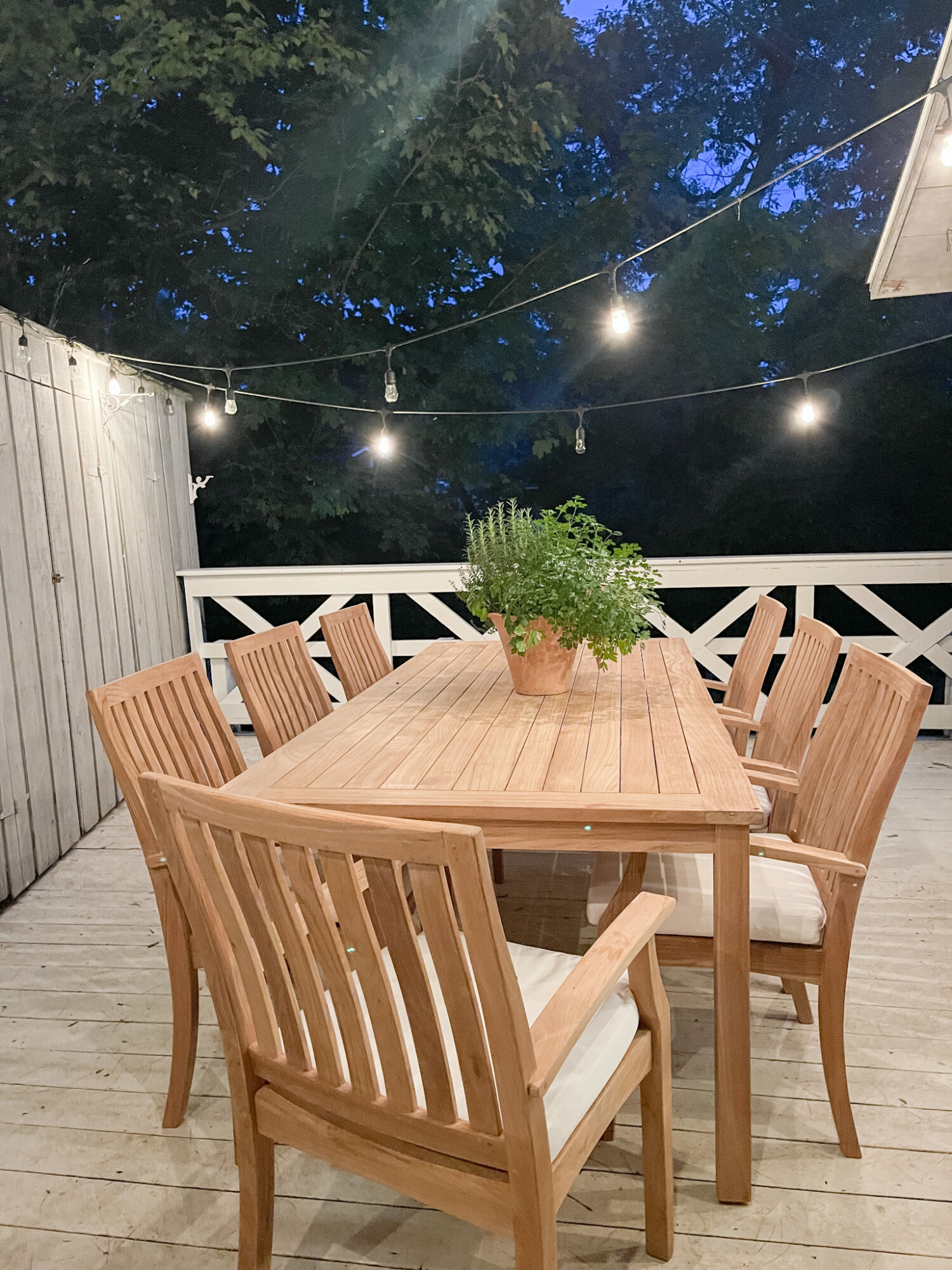 With the days of summer winding down, I want to cherish the last moments of our time here. This will be our new gathering spot, perfect for dinners after a long day at the beach. If you love the timeless look of my Winnie set but don't need as large a set, they offer a 5 piece set as well. They also offer covers for your set so you can protect them from the elements of weather. You can't go wrong with any of the Yardbird selections. They have such beautiful, classic outdoor furniture that will stand the test of time. I adore our new dining set and look forward to the memories we will make here.