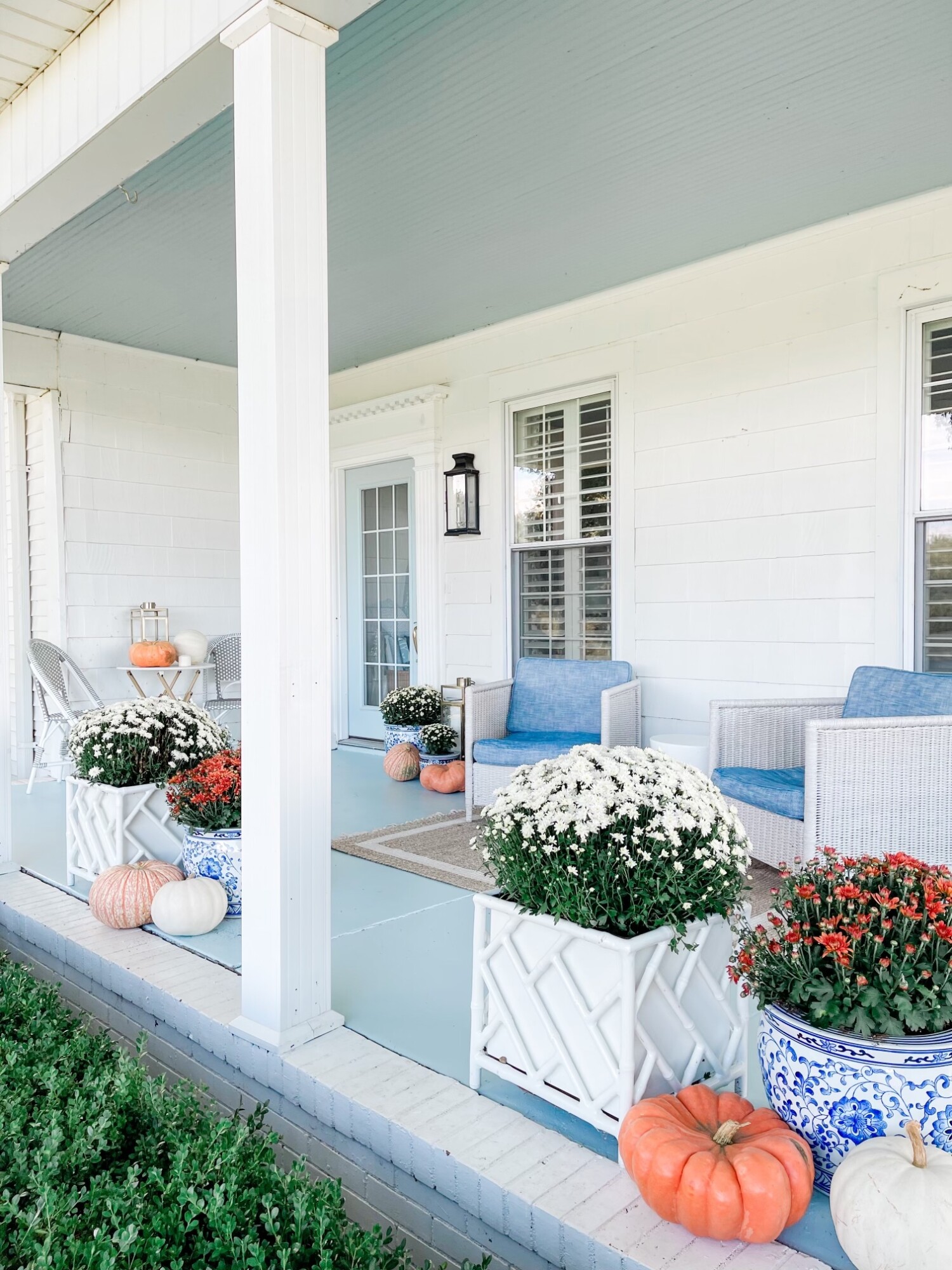 Every year I get so excited to decorate our front porch for the fall season. There is something extra special about fall on the farm.  The temps drop, the nights get a little longer, and we yearn to be cozy. This is one of our favorite spots to gather as a family and relax. Over the last couple of years we have added a lot of curb appeal to our front porch and you can read more about that here.
I love decorating our porch in a minimal way for the autumn season. I add in warmth with seasonal fall blooms like mums, cabbages, and asters.  Seasonal flowers are an easy way to add in fall colors without going overboard and of course pumpkins provide the perfect pop of orange.
Decorating my porch has become easy because I use the same blue and white ceramic planters each season and just change out what I plant in them.  I love these blue and white planters and think orange pumpkins give the perfect contrast of color. Mixing in brass lanterns with candles adds to the mood and a personalized doormat adds a personal touch.
We enjoy sitting on the porch for coffee on the weekend mornings and love to end the day watching the sunset from here while the kids play in the yard. This is one of my favorite parts of our farmhouse and we spend a lot of time here.