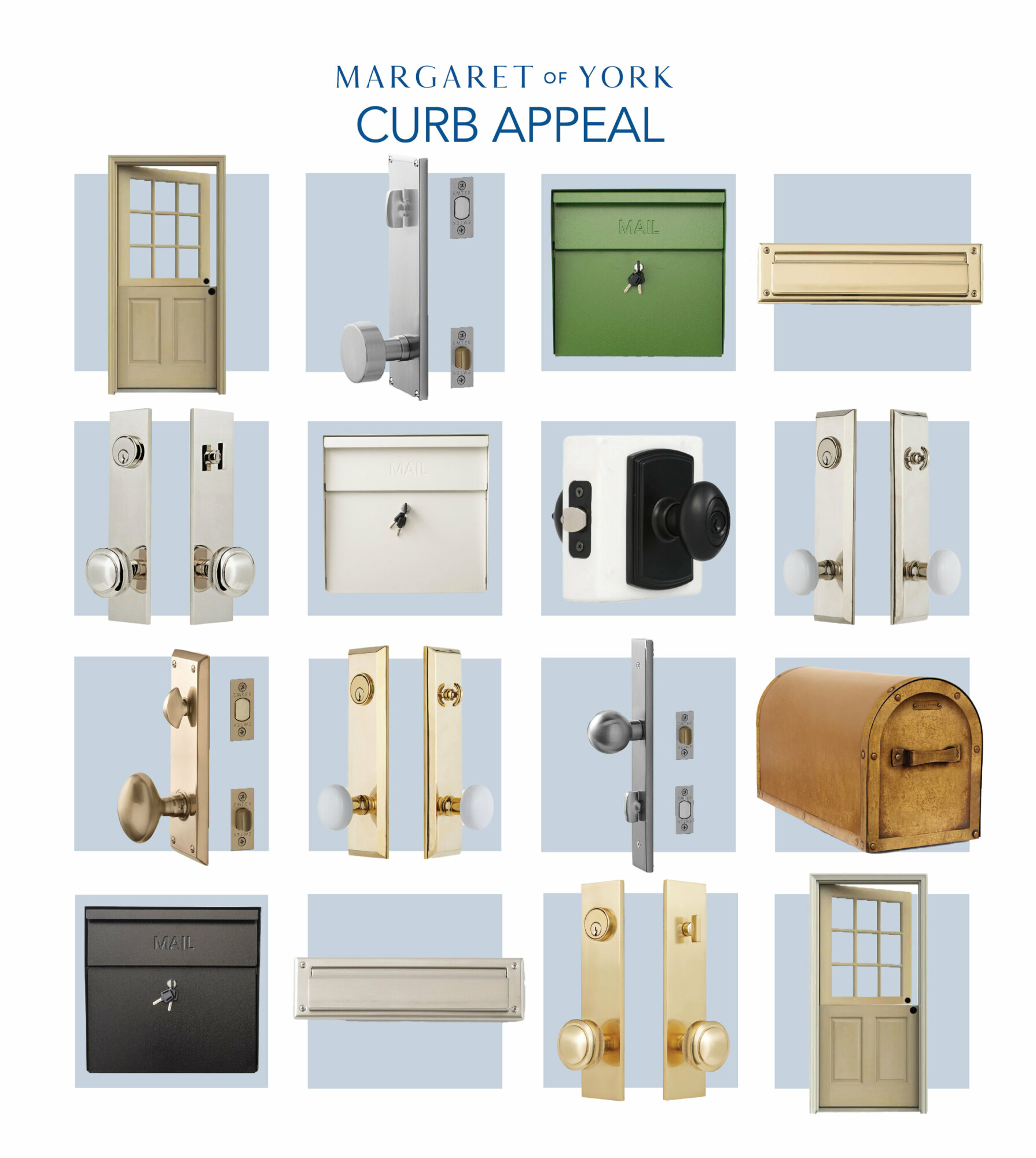 It's the middle of Spring, and if you haven't already started, you're probably prepping your outdoor spaces. Getting your outdoor spaces ready for the upcoming warm weather season is a good excuse to refresh your home's curb appeal. So, take time this season to update those aspects of your home that you might not think about often, like your mailbox, door, and doorknobs.
When it comes to upgrading your mailbox, consider a locking mailbox for extra safety. You can get it in this cute and fun grass green color or go for a simple black or white choice. This rural post mount mailbox is the perfect choice if you're wanting a more classic and natural vibe, and it comes in a grounding, warm brass or bronze. If you're needing a mail slot rather than a mailbox, this mail slot is a sturdy option in polished brass, satin nickel, or oil rubbed bronze.
Need to replace your door? Add a bit of classic, country charm to your home with this exterior dutch door which is designed to withstand all types of weather. This door also comes with a door frame to make it easier to install.
Lastly, take some time to update your doorknobs. There are so many fun options to choose from that'll help enhance your door's personality. This Putnam white porcelain knob is so beautiful and it's an American classic inspired by a popular design from the early 1900s. I also love this Rigdon knob set in brass. It's unique coining detail makes it the perfect pick if you're wanting to make a statement. Or, if brass isn't your color, grab this Tate door set in satin nickel or this Rome tall door set with a globe knob.
Upgrading your mailbox, doors, and doorknobs are just some of the ways you can step up your home's curb appeal this spring and summer. If you're wanting to freshen up your front porch, check out My Front Porch Decor for inspiration.