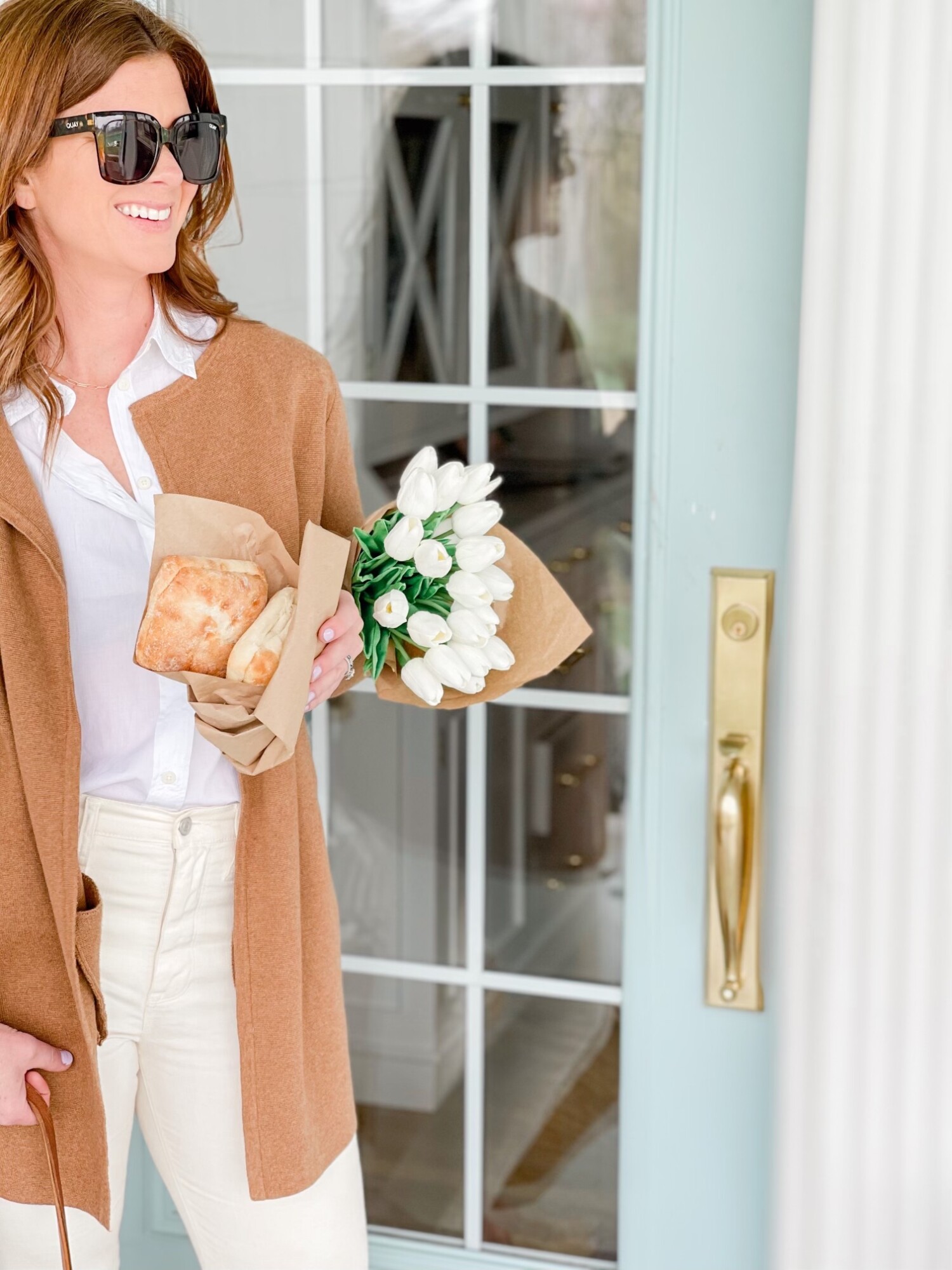 Disclosure: This post may contain affiliate links that I may earn a small commission from, at no additional cost to you. I only recommend products I would or have used myself.
April is almost over and between the spring showers, we'll be enjoying more of our family time outside with farmers markets, gardening, and meals on the patio! So, we're freshening up our patio arrangement by adding more textures and preparing our tools and supplies for the work we'll be doing in the garden. To help inspire you and your alfresco space, here are some ideas for this spring's trendy outdoor living and design styles.
Start decorating and adding a little bit of life to your patio with these terracotta scalloped planters and easily label your freshly planted flowers or herbs with these beautiful blue and white ceramic plant markers.
Make working in the garden easier with this rattan gardening tool basket, and this kid's gardening set is also a great if you have children who like to assist you in the garden or help you pot plants. This brass watering can makes it easy for you to keep your plants hydrated, and you can use this pine and maple garden carry-all basket to easily collect your ripe fruits and vegetables or a bouquet of blooming flowers for your dinner table.
When enjoying the beautiful spring weather or hosting a get-together on your patio, grab some outdoor string cafe lights to help liven and lighten up your porch no matter what time of day it is. Choose this white, metal patio bistro table with chairs and a gorgeous aqua scalloped umbrella to get your outdoor space ready for spring gatherings, and read my latest Dining Al Fresco post for more inspiration!
Mix up your patio seating arrangement by adding these outdoor woven dining chairs with this wicker and metal chair set, and choose between a trendy, textured rattan woven bench or a classic, antique white wooden bench to dress up a dull or awkward space and add more seating options. Add an all-weather wicker side table into the mix for added dimension and more textured decor.
And, of course, no outdoor patio is complete without a wicker driftwood bar cart that is foldable and easy to move, so you can use it out or indoors! Check out my most recent Bar Cart Story to get inspiration on how to decorate and stock yours!