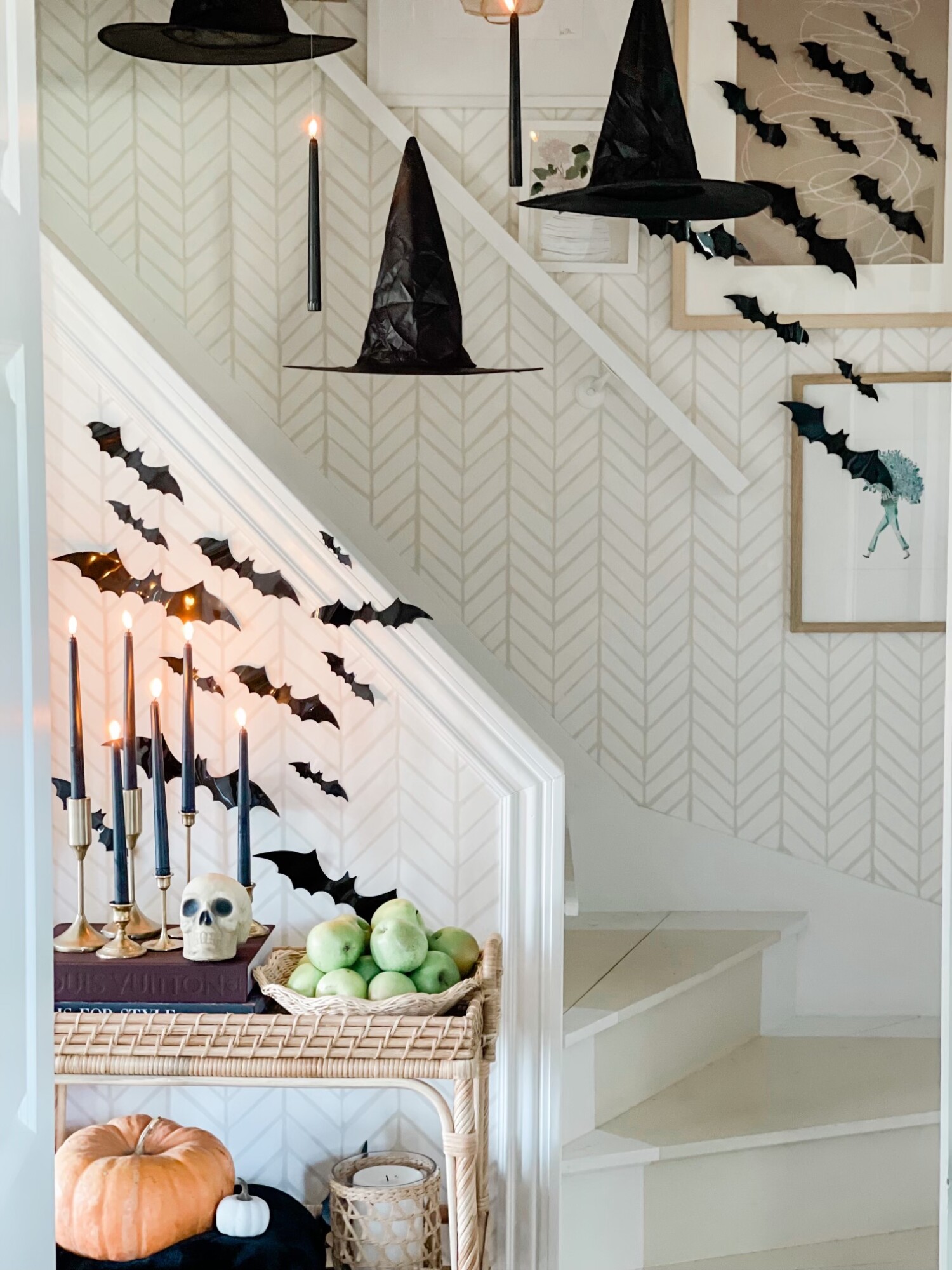 Halloween decorating was never something I was into before having children and I am sure many of you can relate! However, decorating at home with kids can be a fun and playful experience! We work together to transform parts of our house for the spooky season and I must admit, I love it more than I ever thought I would!
Some of my favorite and inexpensive Halloween favorites can be purchased through Amazon. We hung whimsical witch hats from the ceiling, as if they were floating in the air along with battery-operated flameless candles! We have also scattered paper bats on the walls to create an eerie atmosphere.
This year we put fuzzy spiders on the outside of the house, crawling up the walls, giving everyone a delightful shiver as they approach. For an extra festive touch, I discovered that setting up a trick-or-treat bar cart by the front door, laden with glass bowls of mouth-watering candy is a fun and easy way to dish out sweet treats to all who come knocking! I like to put it out during the day as well for our mail carrier and delivery drivers. Who couldn't use a little sweet treat now and then?
I hope this inspires you to do some Halloween decorating with your little ones! You can find these favorites in one place here. Be sure to check out more of my Halloween favorites in this Amazon storefront post.
If you're looking for additional fall content, check out my post on my favorite fall planters for my front porch.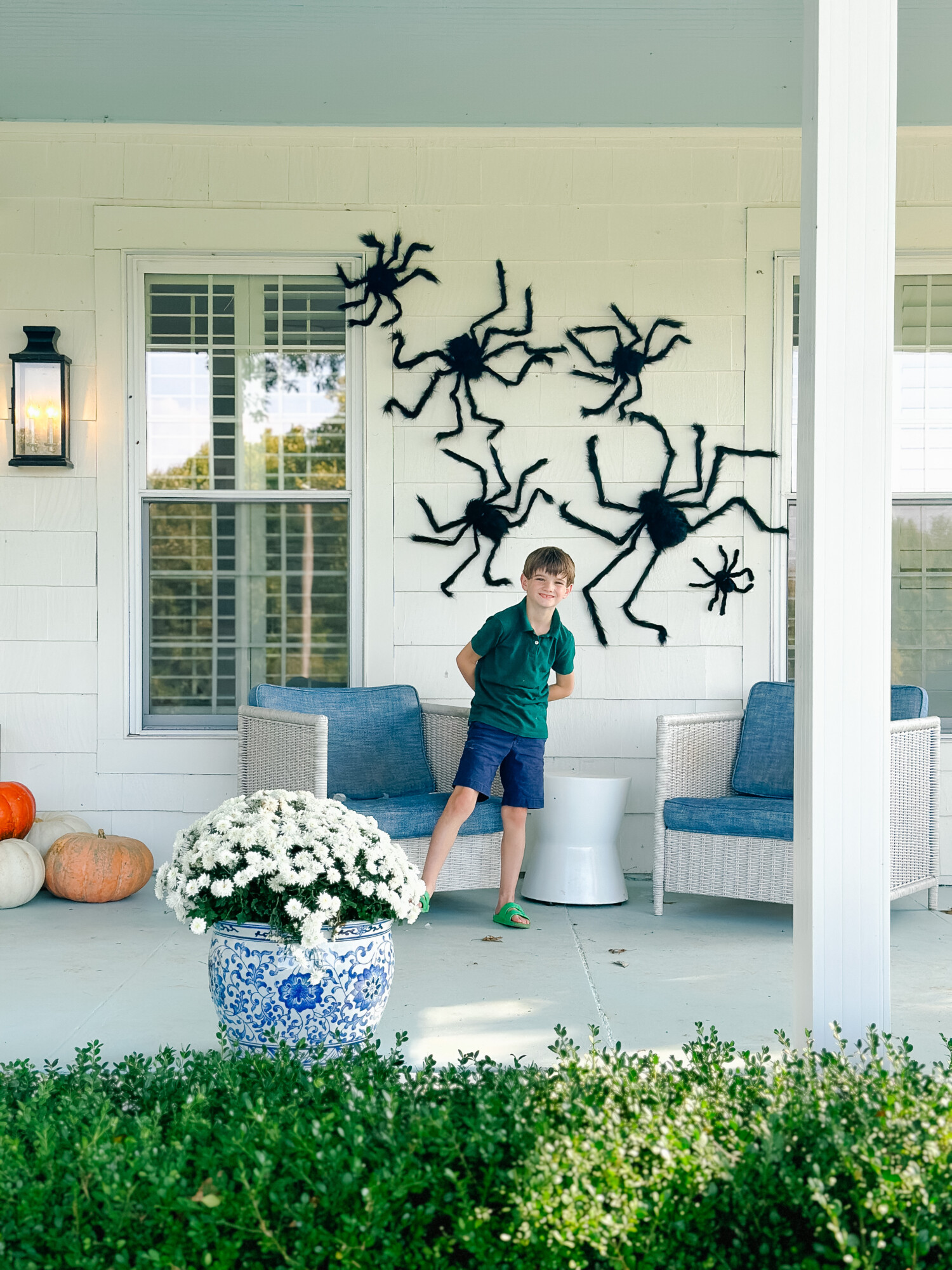 Disclosure: This post may contain affiliate links that I may earn a small commission from, at no additional cost to you. I only recommend products I would or have used myself.