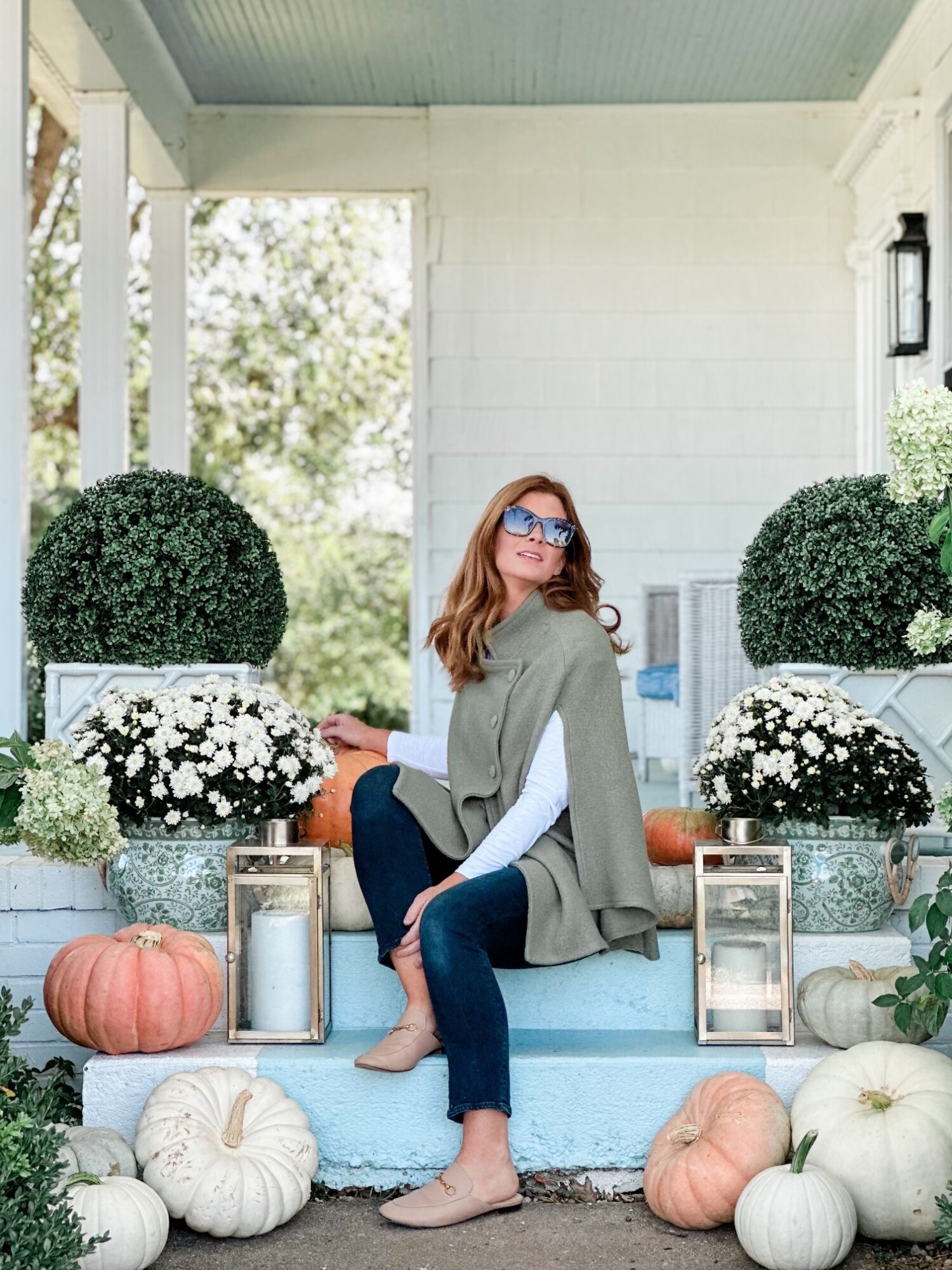 As the leaves start to change and the air gets crisp, it's time to start thinking about decorating for fall. One of my favorite ways to spruce up my home's exterior is by decorating my front porch with seasonal decor. This year I selected beautiful white mums. They're the quintessential fall flower, and they come in so many gorgeous colors. But what kind of planter should you use for your mums? There are a few different options, depending on your style and budget. If you want something classic and timeless, my favorite blue and white planters are always a great choice. They're affordable, and they'll look great year after year. I also love these chippendale style planters that I keep my faux boxwood balls in. They are metal, come in green and white, and they will add a pop of shine to your porch. Plus, they're durable and weather-resistant. For a more textured look, try a woven planter. They're perfect for a farmhouse-style home, and they'll give your porch a cozy, inviting feel.
No matter what kind of planter you choose, make sure to plant your mums in well-draining soil and give them plenty of water. With a little TLC, they'll thrive all season long and make your porch the envy of the neighborhood. I'll share some of my favorite planters below! Happy fall decorating!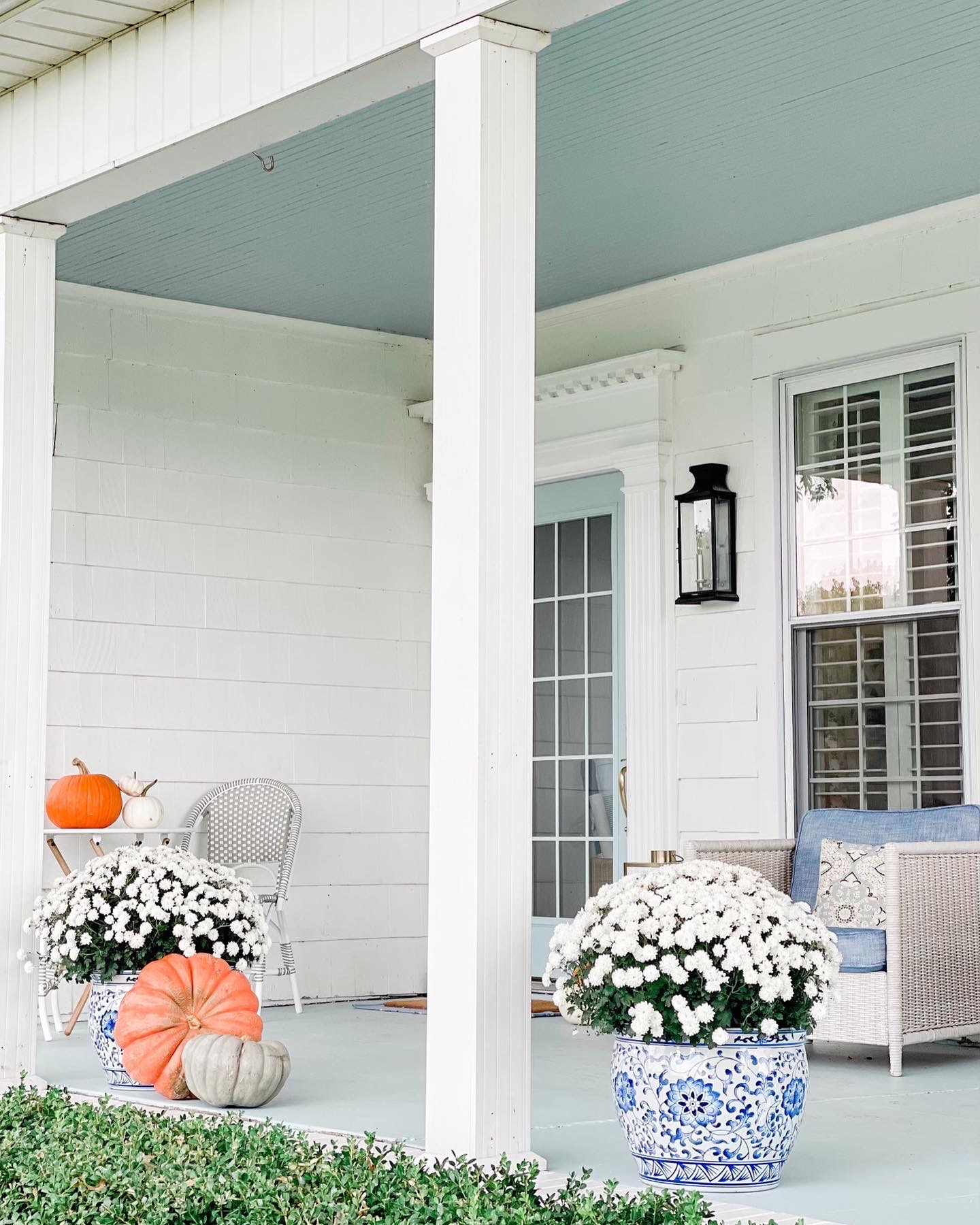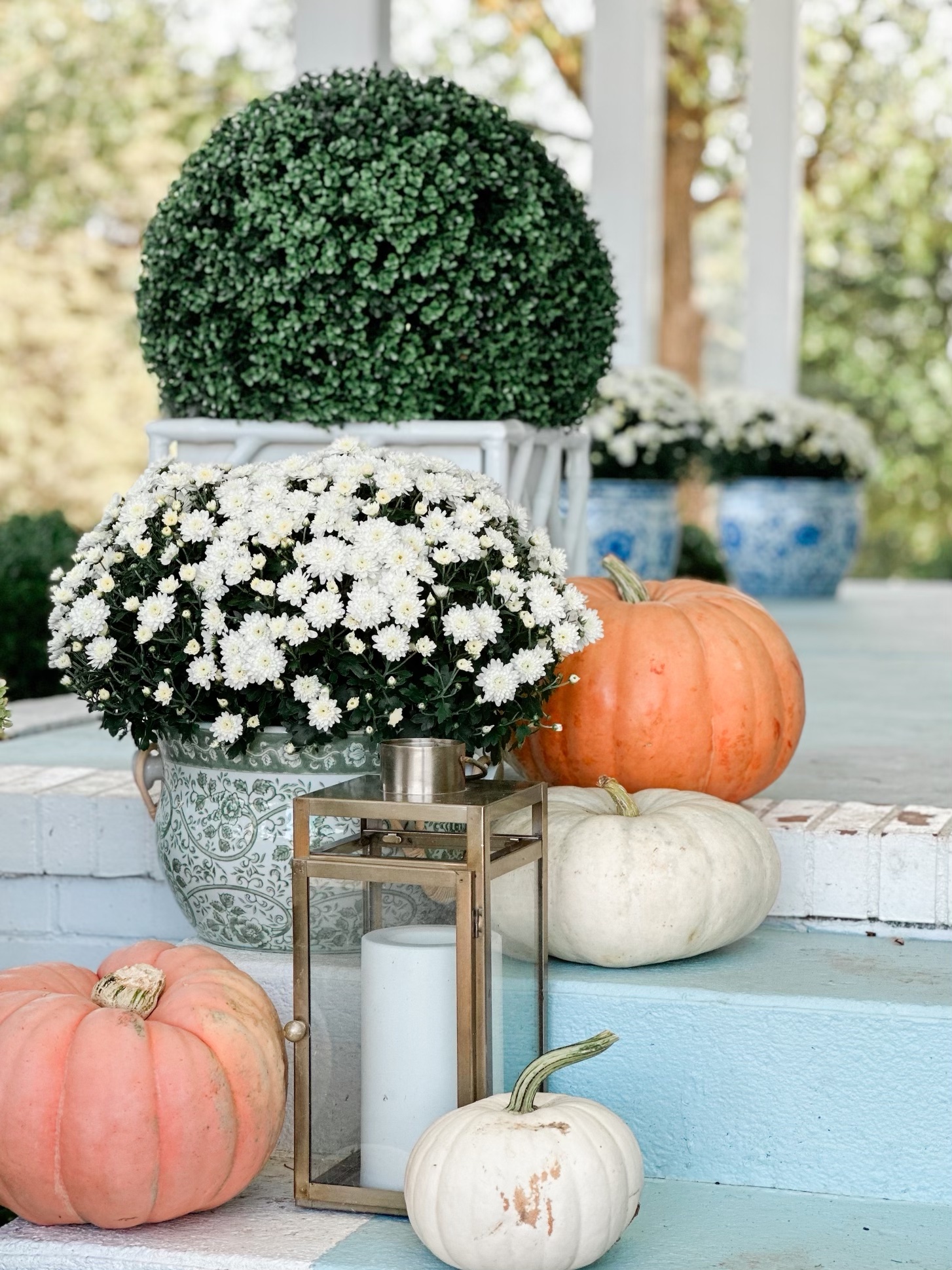 For more inspiration you can read about last year's fall front porch here. or when our home was featured in HGTV magazine's fall issue last year here.
Disclosure: This post may contain affiliate links that I may earn a small commission from, at no additional cost to you. I only recommend products I would or have used myself.