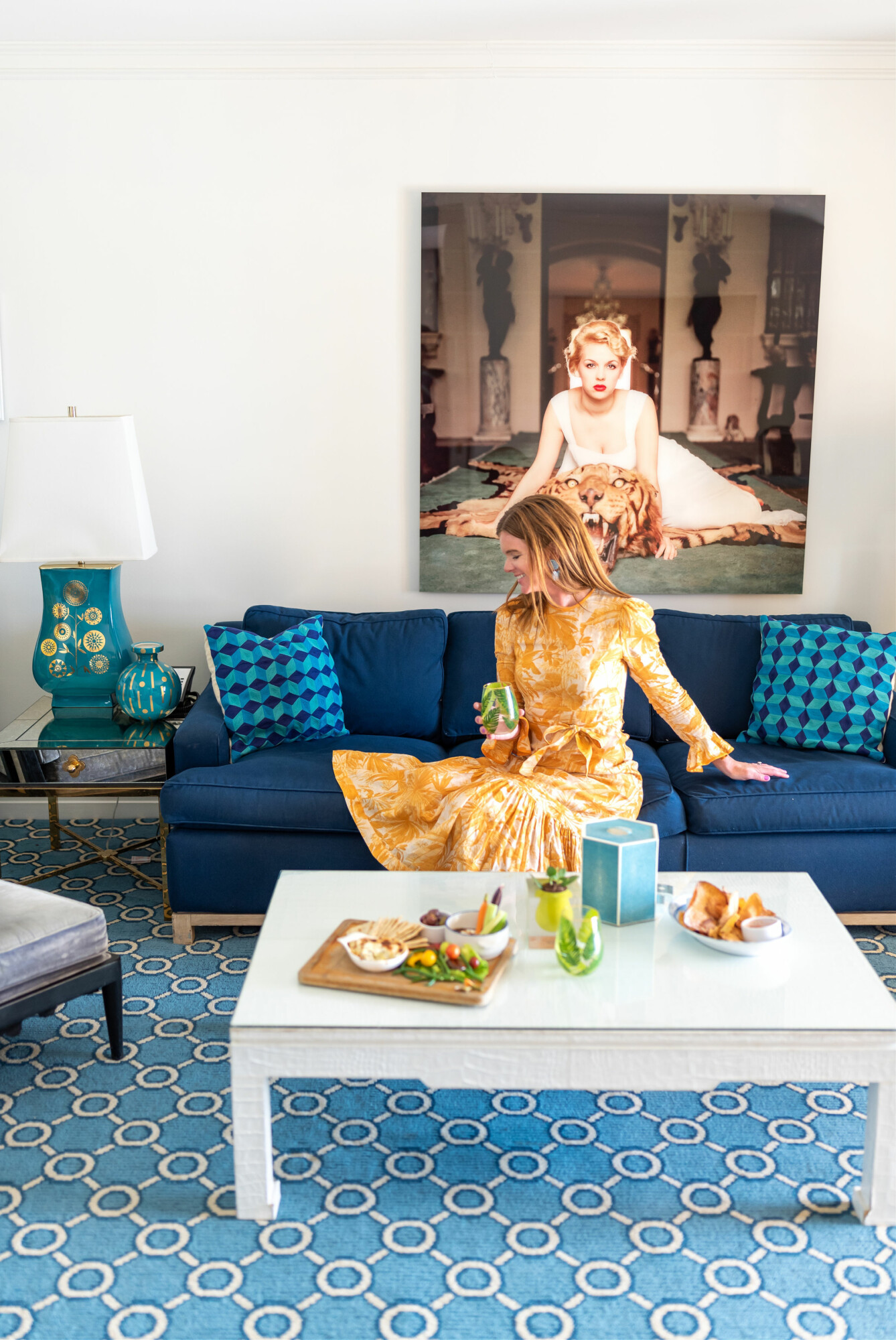 photo credit: Kristy Cadwallader
I recently got home from the most amazing girls trip to Palm Beach! I went with friends Kate Hammer and Kristy Cadwallader to the luxurious Eau Palm Resort and Spa for a week getaway at the beach! It was the perfect resort to kick back and relax poolside or on the beach.  The hotel amenities were incredible and the views were perfection. We had the best time lounging by the pool, walking the beach, and indulging in champagne and fresh seafood.  We even spent an afternoon at the spa getting massages and facials.  We felt truly pampered! What an experience!
If you are planning a girls trip and don't know what to pack I am here to help! I was prepared for this trip with the help of Mark and Graham.  I have been a fan of their beautiful handbags, luggage, and home accessories for years. (see my latest post on styling with Mark and Graham's Dana Gibson collection) They have the most amazing packing essentials as well as fun beach towels, beach bags, and the perfect beach hat! Sometimes packing can feel daunting but these essentials really made me feel organized and super stylish!
Packing Essentials:
I love traveling with my Mark and Graham luggage.  It is both beautiful and functional and glides with ease throughout the airport.  The terminal 1 carry on  is the perfect carry on size for a short trip but I really prefer the terminal 1 checked luggage for a longer stay! These pieces also come in a set! The concourse 2 in 1 cosmetic case matches my luggage beautifully and is perfect for all of my larger toiletries. I use it daily to keep my beauty products organized.
Packing cubes are really a must! They make such a huge difference when it comes to creating more space in your suitcase! I used this darling blue and white striped packing cube set for my clothing and shoes and I swear I had more room in my suitcase for other items I wanted to take!
Packing Jewelry was a breeze with these beautiful raffia travel jewelry cases.  I found the small and medium to be the perfect sizes for my jewelry. When these are not in use for packing purposes I have them displayed on my dresser.  They are so beautiful!
I love these clear cosmetic cases and use them for makeup and keep one for my purse.  It makes getting through TSA a breeze with any liquid or travel size toiletries and I also found it to be the perfect zipper pouch for my phone at the beach! They are multi functional and adorable! I also love using a small zipper pouch for cards or cash because they are small and easy to throw in a bag or small clutch. Speaking of a clutch, this fringed cutie was perfect for dinners out! I love this hot pink fringe!  Perfect for Palm Beach!
I used the palm leaf tote as my purse because it is more structured and worked well on the airplane to hold magazines, my wallet, a bottle of water, and one of my clear toiletry cases. It fit perfectly under the seat in front of me and was easy to get through security and light on my shoulder. There was even room for my jacket and clutch inside!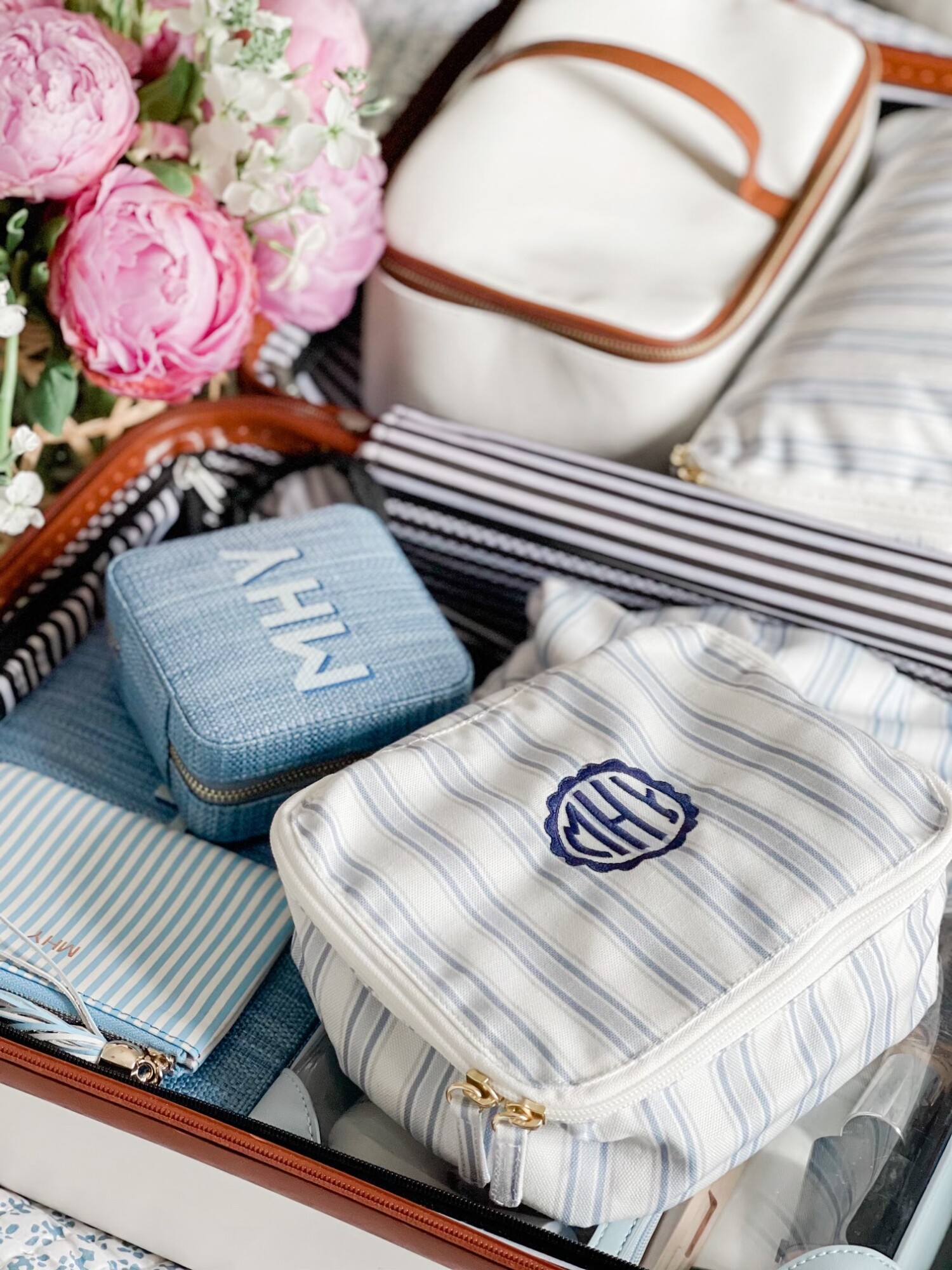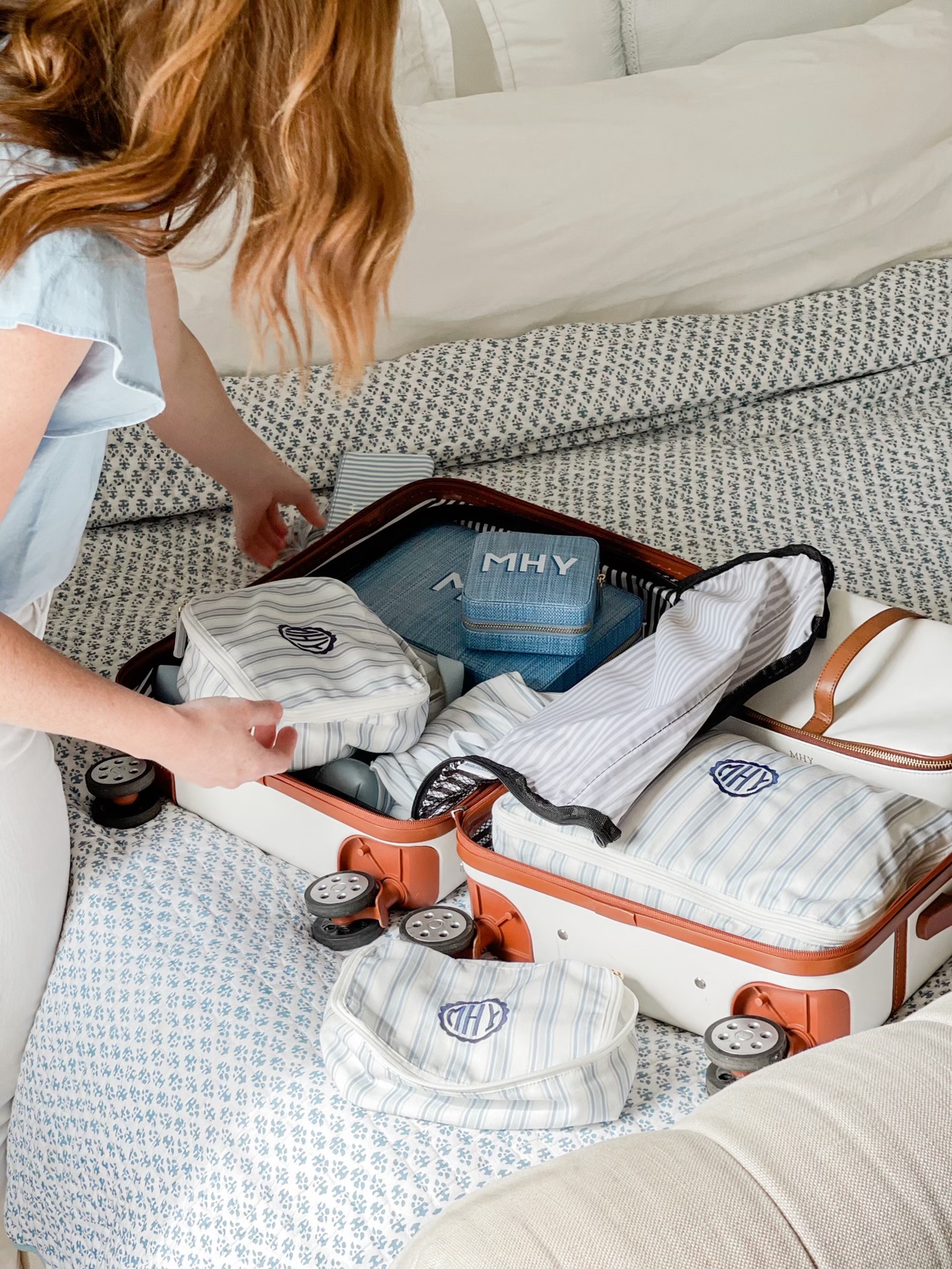 photo credit: Erin Brown
Beach Essentials:
If you are going to the beach you will want to be prepared with the necessary items! I always pack a hat for the beach because you gotta protect that skin and scalp!  I adore this monogrammed beach hat from Mark and Graham and think it is adorable with any outfit even post beach! I also packed my own beach towel, the striped turkish lightweight towel.  It also doubles perfectly as a beach wrap post swim! I also packed the oversized ribbon straw beach tote because it is easy to fold up for packing purposes, it holds a ton, and is super lightweight! It really is the perfect beach bag. I used this cabana striped zipper pouch to hold my sunscreen, lip balm, and any other toiletries I needed to take to the beach or pool. I always like to throw a portable charger in there as well just in case my battery gets low on my phone.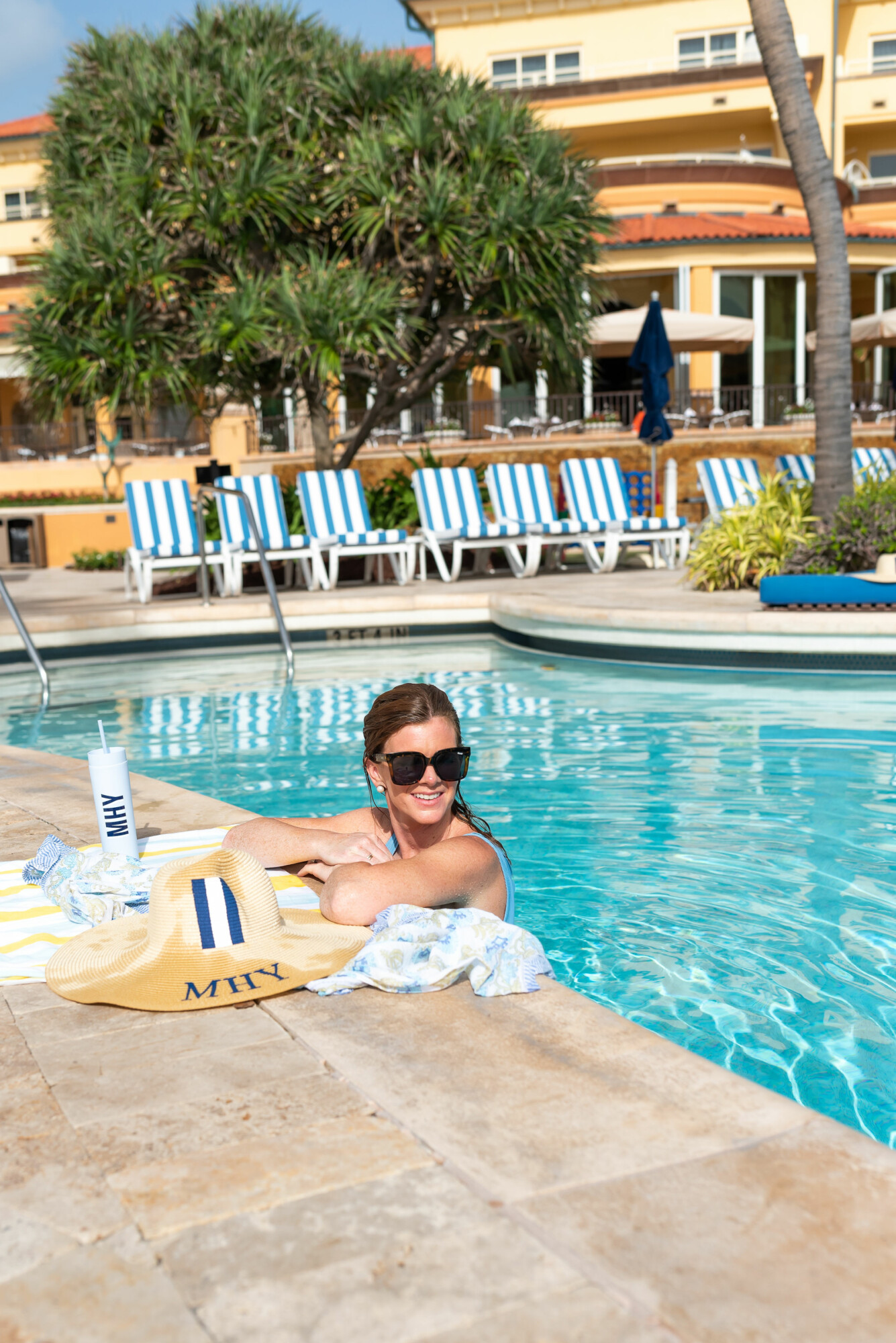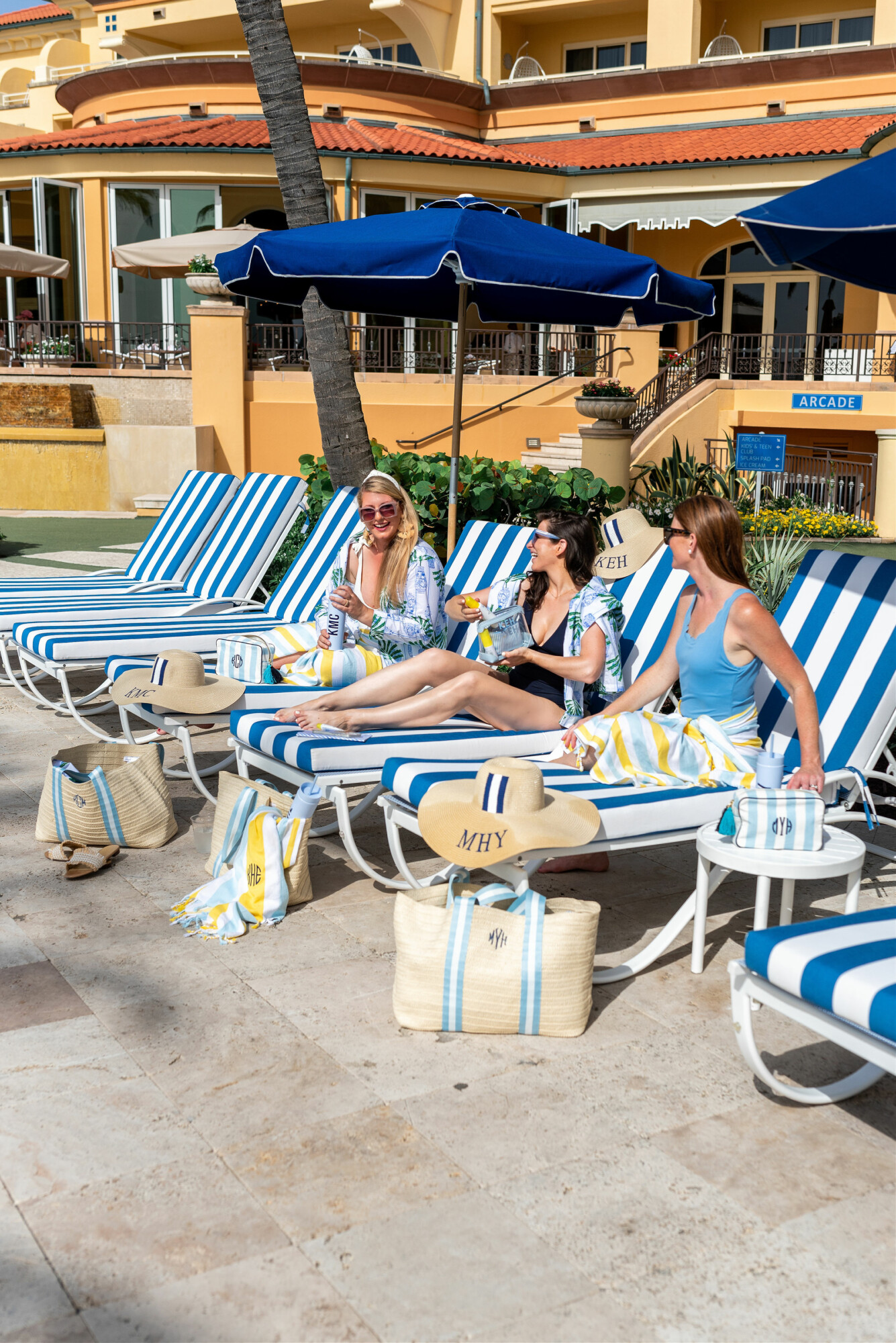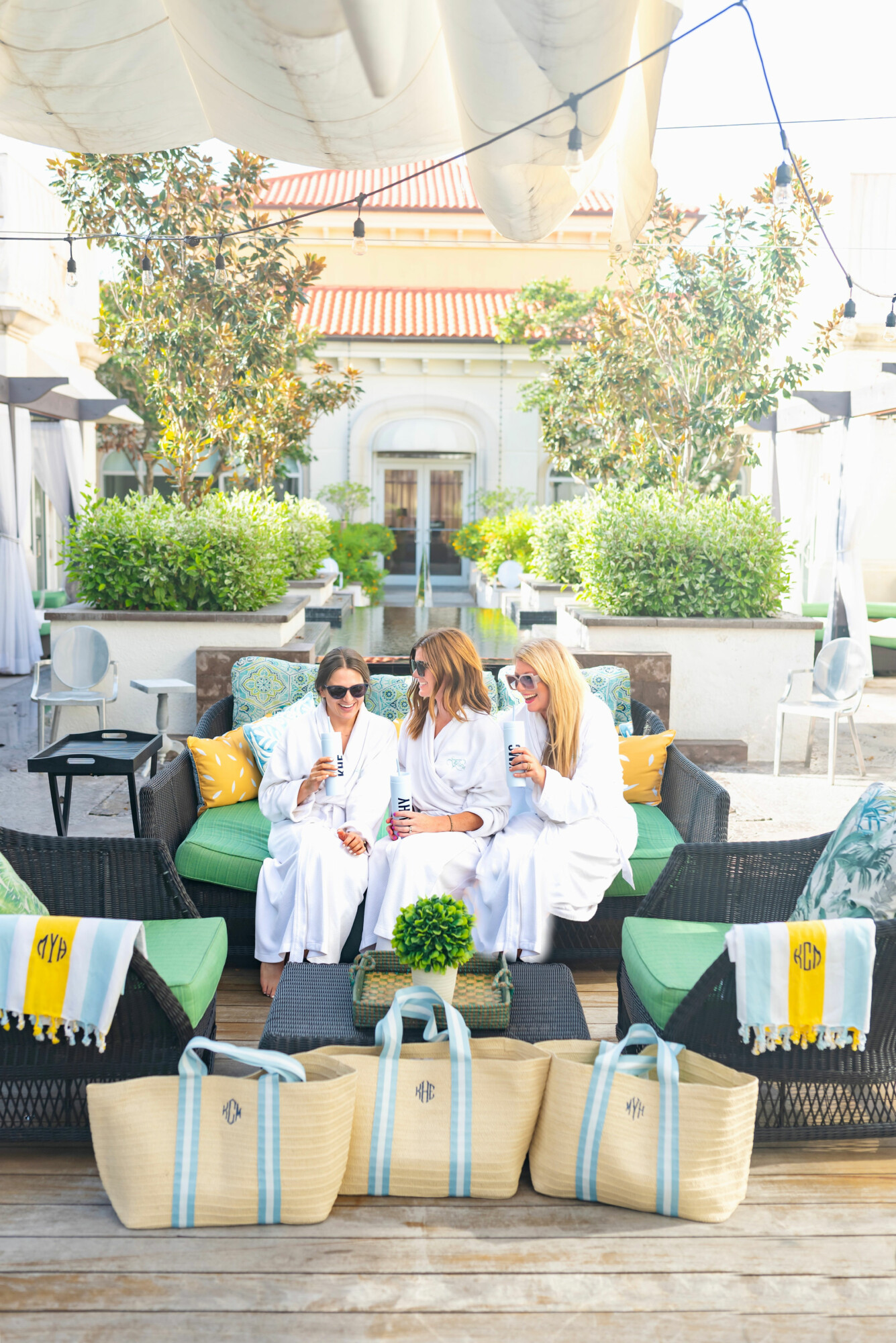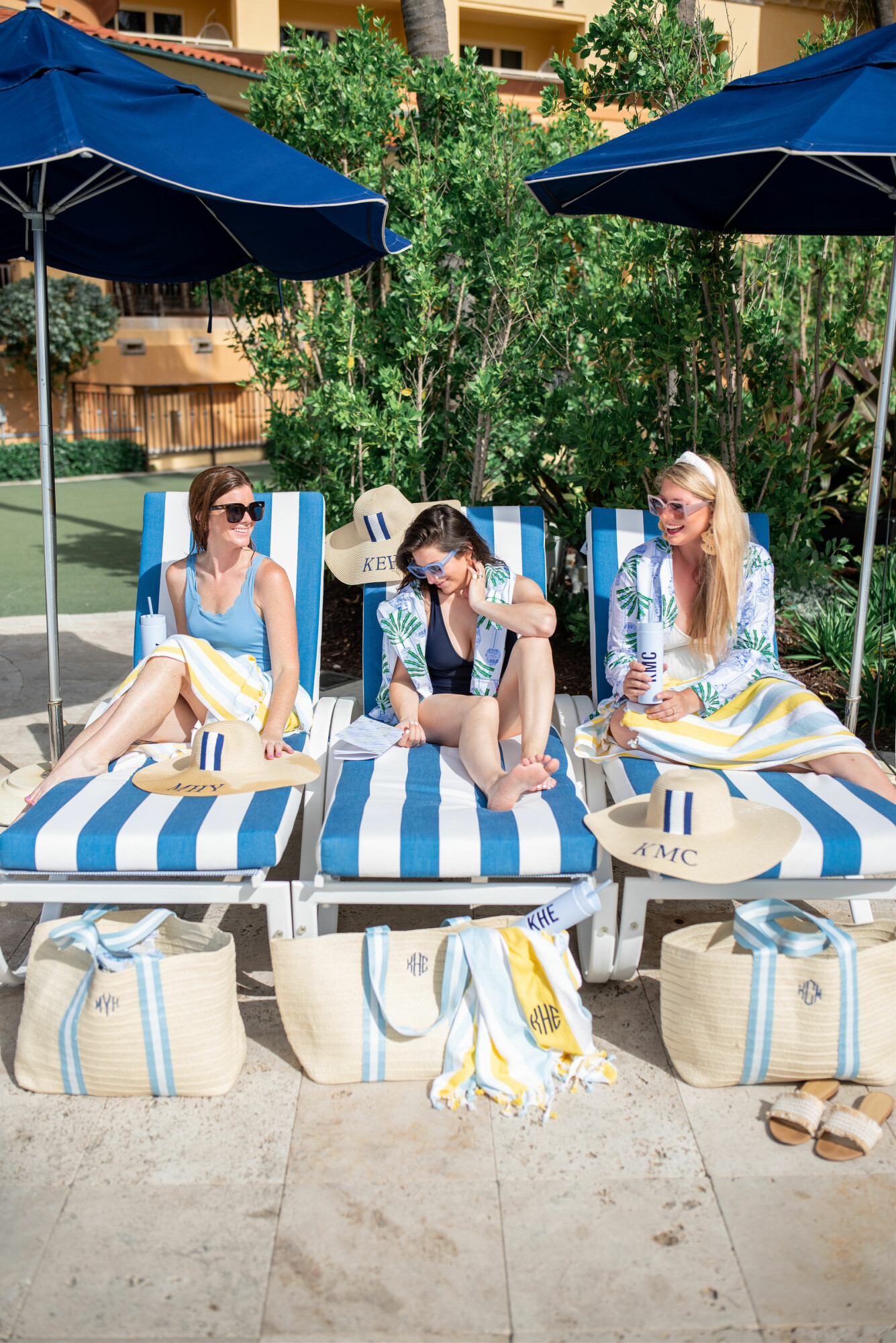 photo credit: Kristy Cadwallader
Whether you are planning a fun girls trip or just need help with packing, these essentials will get you organized and feeling stylish for your trip! Packing and unpacking never felt so good! I had such a wonderful time with these girls and hope for more fun girls trips with them in the future!
Thank you to Mark and Graham for sponsoring this post. I adore all of their products and love sharing them with you! All opinions are my own!