This post has been sponsored by Mark and Graham and contains affiliate links that I may earn a small commission from, at no additional cost to you. I only recommend products I would or have used myself.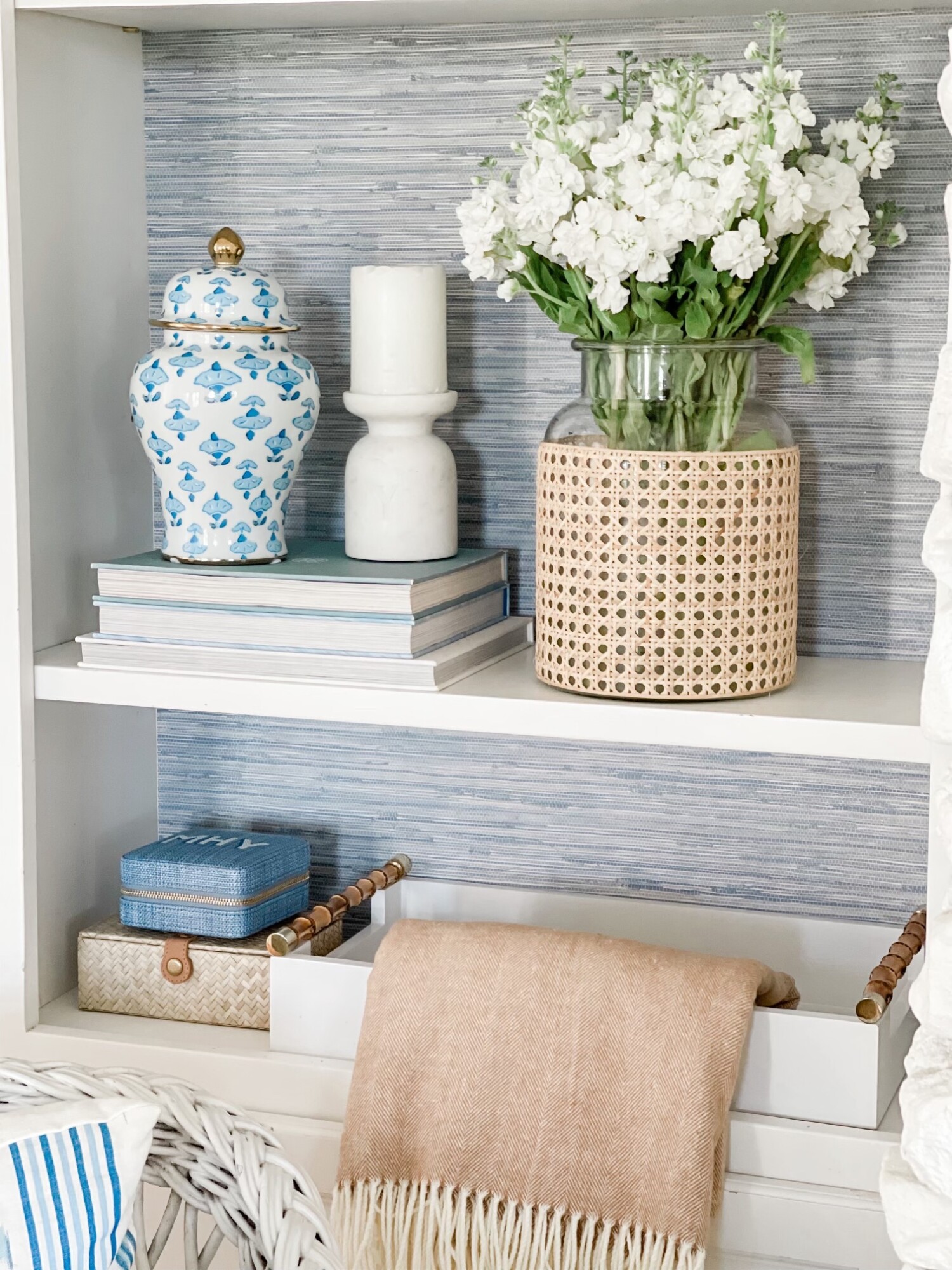 Rearranging your bookshelf or a large set of shelves can be intimidating. But once you get started, you just might find yourself having a lot of fun and enjoying the time you take to place your most beautiful items in the best places. I partnered with Mark and Graham and made selections from their beautiful new line with designer Dana Gibson to fill these shelves in our family room. This collection is full of beautiful blue and white traditional pieces that would look beautiful in any space. The block print ginger jars are a favorite of mine with their blue and white eye catching pattern! I also adore the Palm Leaf Tote with the interior lining repeating this playful design! There are so many beautiful pieces in this collection it was hard to choose favorites so I included many of the items in my bookshelf decor!
Getting Started
When I take on the task of tackling a bookshelf, my main goal is to keep it cohesive, collected, and timeless! Choosing the items you display on your shelves is an important step and you want to choose a unified set of items that make sense together. You also want to make sure you fill your bookshelf with items you love – balancing your color palette as well as the texture and size of your pieces as they sit next to each other. It's even better when you can decorate your shelves for display as well as use them for storage — especially for items you want to keep hidden like toys, paperwork, etc…
Filling your shelves with items you love
Some of my favorite items to decorate my bookshelves with include ginger or temple jars, coffee table books to stack and layer and beautiful mongrammed trays for corralling items. Picture frames, decorative objects, and textured vases (like this set) are also beautiful additions to any shelf! For a sense of warmth I love to add a folded blanket like this Italian Herringbone Throw to the bottom shelf so they are easy to grab and use as needed. This block print catchall would make a beautiful addition to your shelves.
This is a great opportunity to display special collections, vintage books, or small antiques. Mixing in older pieces with new gives a collected feel and keeps it from feeling too stale. Each pocket of your shelf should have a sense of good balance and symmetry. Don't overcrowd your shelves, rather play with the space and see which items pair the best together. And make sure to keep the messy stuff you don't want seen in your baskets below. A bookshelf looks best when it's well organized!
You can have a basic color palette (like naturals and whites with an accent or two of blue) or you can have a playful one (like every color in the rainbow), just make sure to pick colors that speak to you and give character to your new shelf display as well as the space it's in. One of the best ways to show off how cohesive and collected your shelves are is to pick colors that work together. I am a huge fan of blue and white with natural touches so I have selected items for my shelves from this beautiful new collection in that color way.
Take a step back and observe
When you step back to take a look at your work, fix anything that seems off. Finding the right balance is key, and it can take some trial and error to get it to the point where everything feels good. And, if you still feel like it's missing something, you can always add a few more items to make it feel visually balanced! Use these tips to get started and you will be mastering the art of bookshelf styling in no time!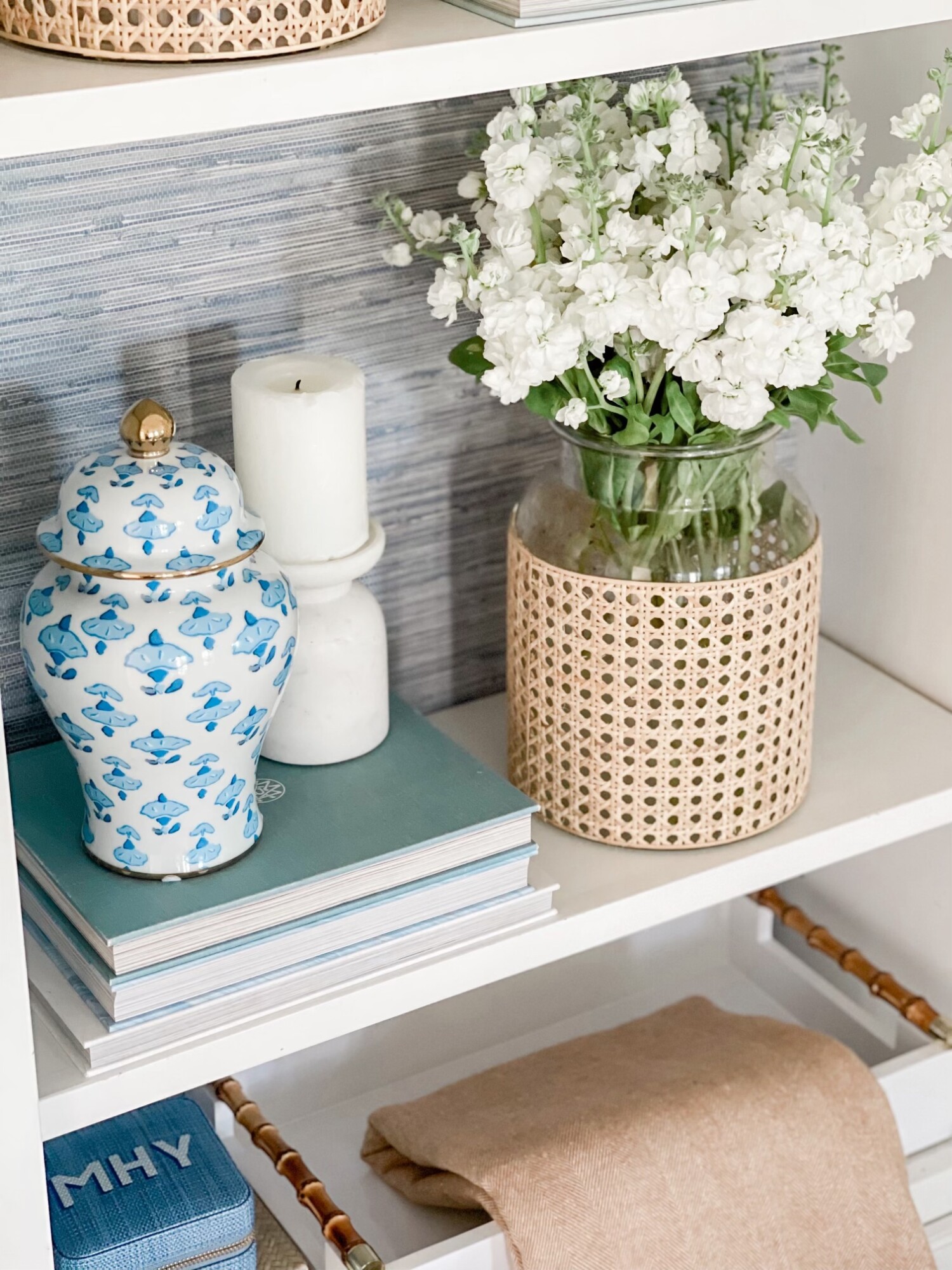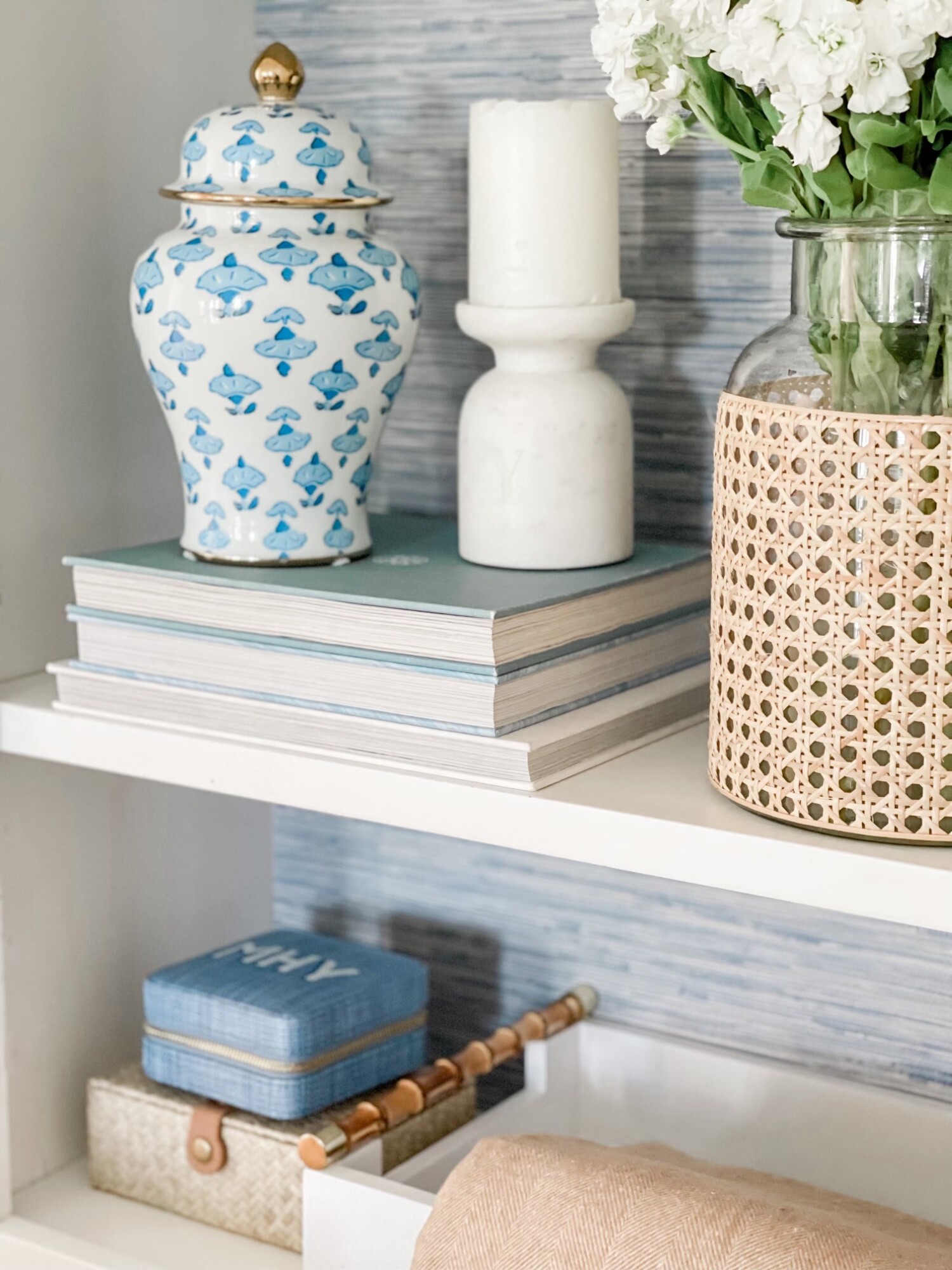 Special Bonus: I have also found that styling a coffee table can be just as easy with some of the same items!  For coffee table styling my go to items include beautiful coffee table books, a tray, decorative objects like this block print ginger jar, and fresh flowers in a beautiful vase like this one! If your home is cohesive you can move items from one space to another with ease! I love how this coffee table styling turned out using some of the same items! Head over to Mark and Graham to check out the rest of this beautiful collection!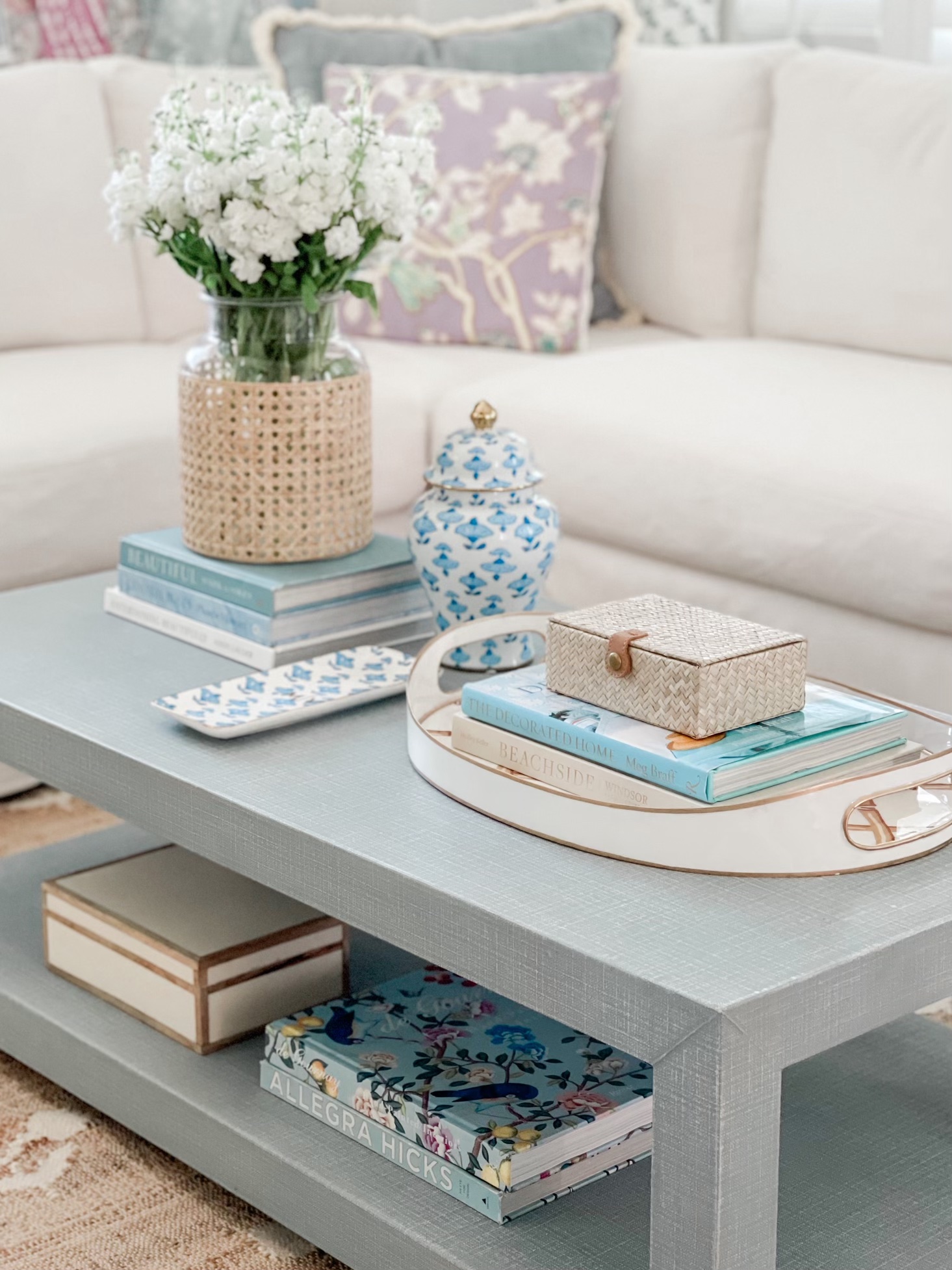 Thank you to Mark and Graham for partnering on this fun project! All opinions are my own.