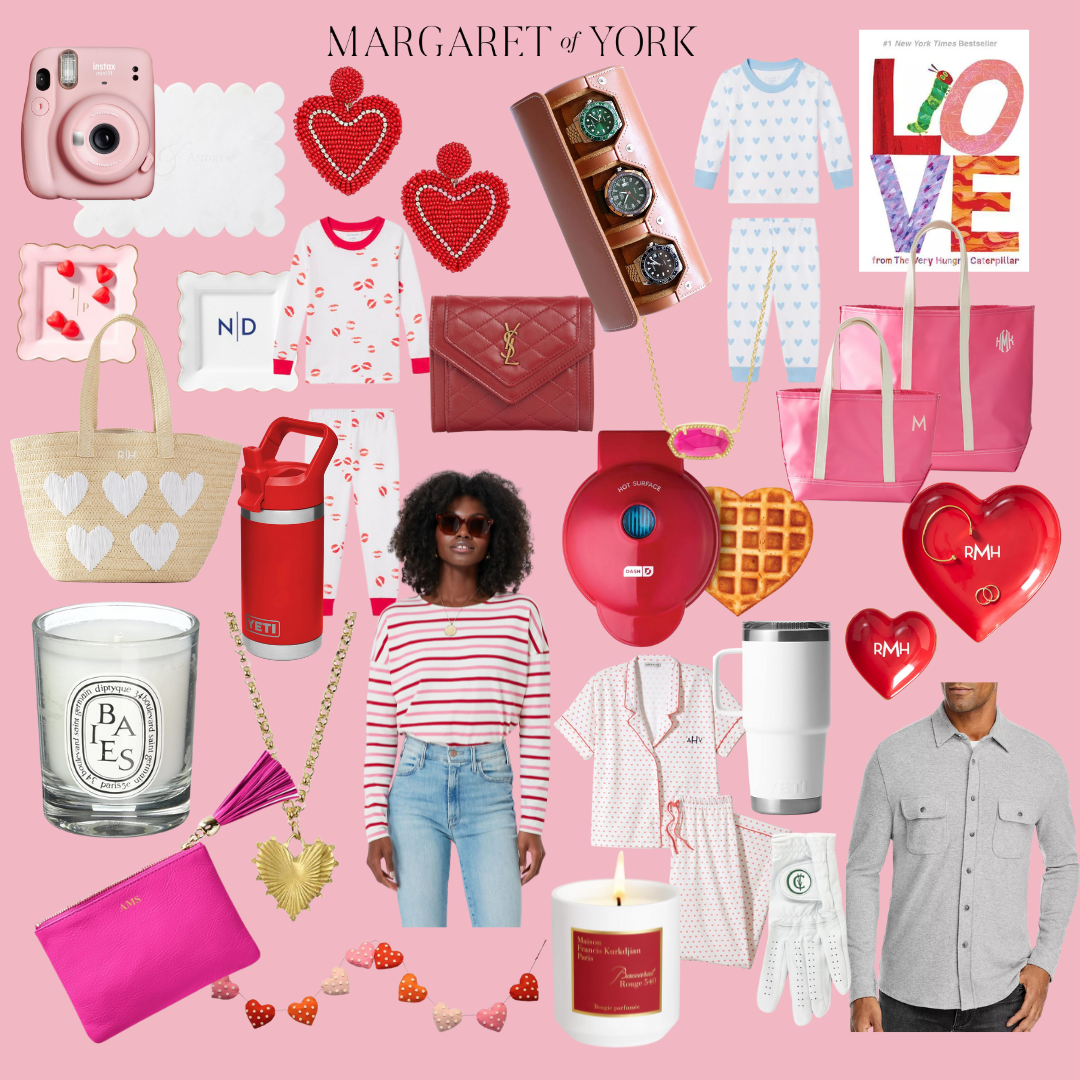 Valentine's Day has always been a bright moment during the winter months and the kids and I both look forward to it every year! All the pops of color brighten my mood. I've rounded up gift ideas for you and your family. There's a wide price range in these items so whether you keep it small or go big, hopefully you find something you love. You can find even more on my LTK Valentine's Collection page.
Disclosure: This post may contain affiliate links that I may earn a small commission from, at no additional cost to you. I only recommend products I would or have used myself.
For Kids & Teens
Let's face it.  It's all about the kids. You are sure to win their hearts with heart shaped waffles and cozy pajamas this Valentine's Day.  Even a few goodies for the teenagers below!
For Her
Let's face it… every woman wants a little attention on Valentine's Day.  Even if she is purchasing something for herself. Here are a few favorites that are sure to win her heart!
For Him
Your guy probably doesn't care about receiving anything on this day but we that love gift-giving sure do! Here are some favorites for the man in your life!