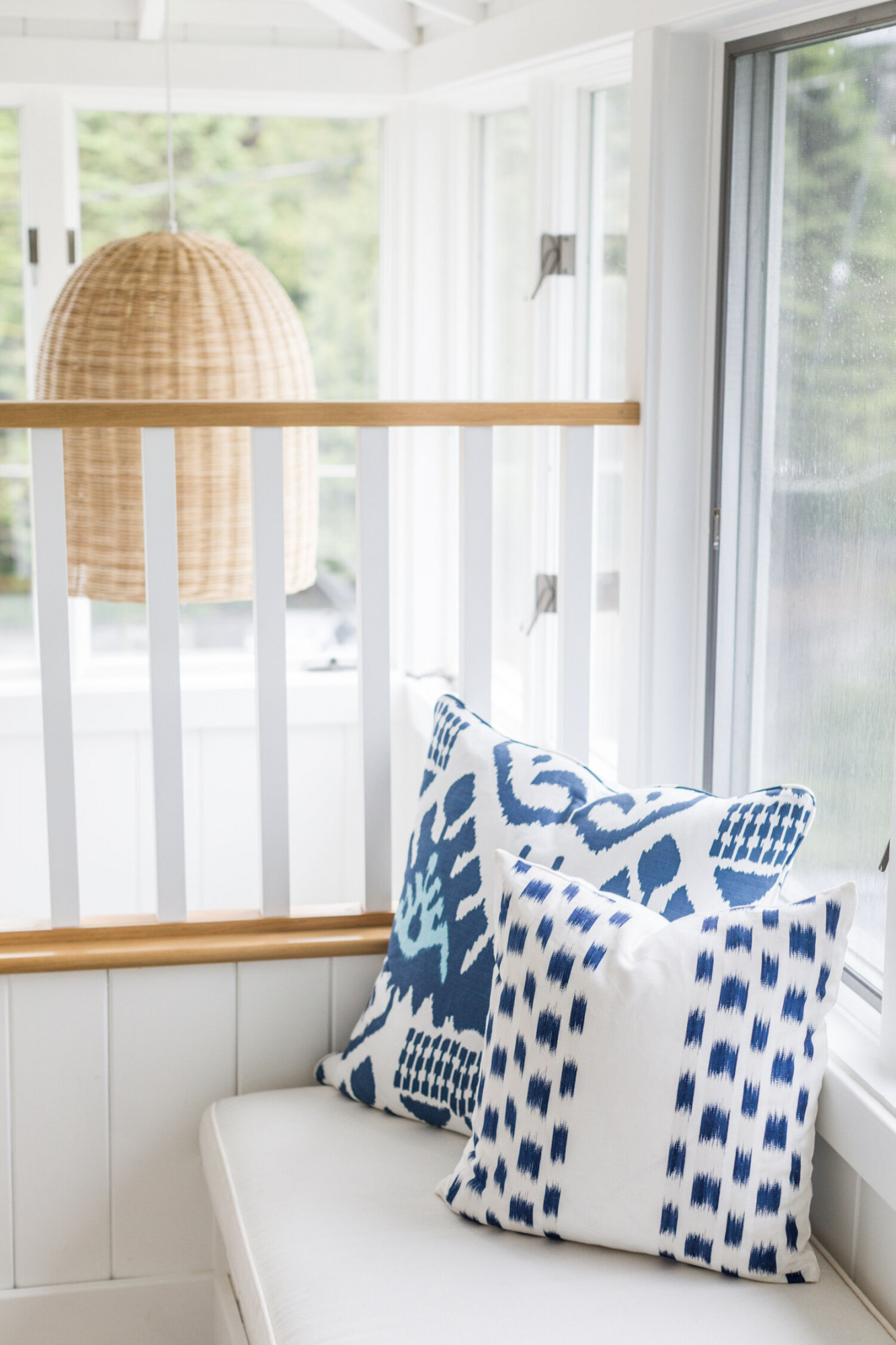 Rattan pendants have been having a moment for a couple of years now and I am particularly fond of this moment. I absolutely love the instant texture rattan adds to any space. It helps create a layered beachy feeling and who doesn't love that? They look fantastic over the kitchen island, over a dining table, or in a hallway or stairwell. They even make outdoor rattan pendants to brighten up your porch or patio! I have many rattan pendants in our farmhouse and at our beach house. I love to use them in client projects as well as a statement piece.
At first glance, a lot of these pendants might look similar to you. If you look closely, you'll notice that the type of rattan materials they use may be different and some of them feature a more open weave versus a more closed weave. With the more open weaves, you may be able to notice the light bulb so if this bothers you, stick with the closed weave options. These days they come in so many shapes and sizes that you're sure to find one that speaks to you!
Here are some of my favorite rattan pendants!
Bell Pendants
Round Pendants
Tapered Pendants
Uniquely Shaped Rattan Pendants
If you're not looking for a pendant but are in the market for lamps, I have an entire post dedicated to lamps to use around your home and I have even more lighting selections on my Shop page.
For more design inspiration, I link all of my recent favorites for myself and my clients over at my LTK page and I have an entire Amazon page dedicated to lighting.
Disclosure: This post may contain affiliate links that I may earn a small commission from, at no additional cost to you. I only recommend products I would or have used myself.