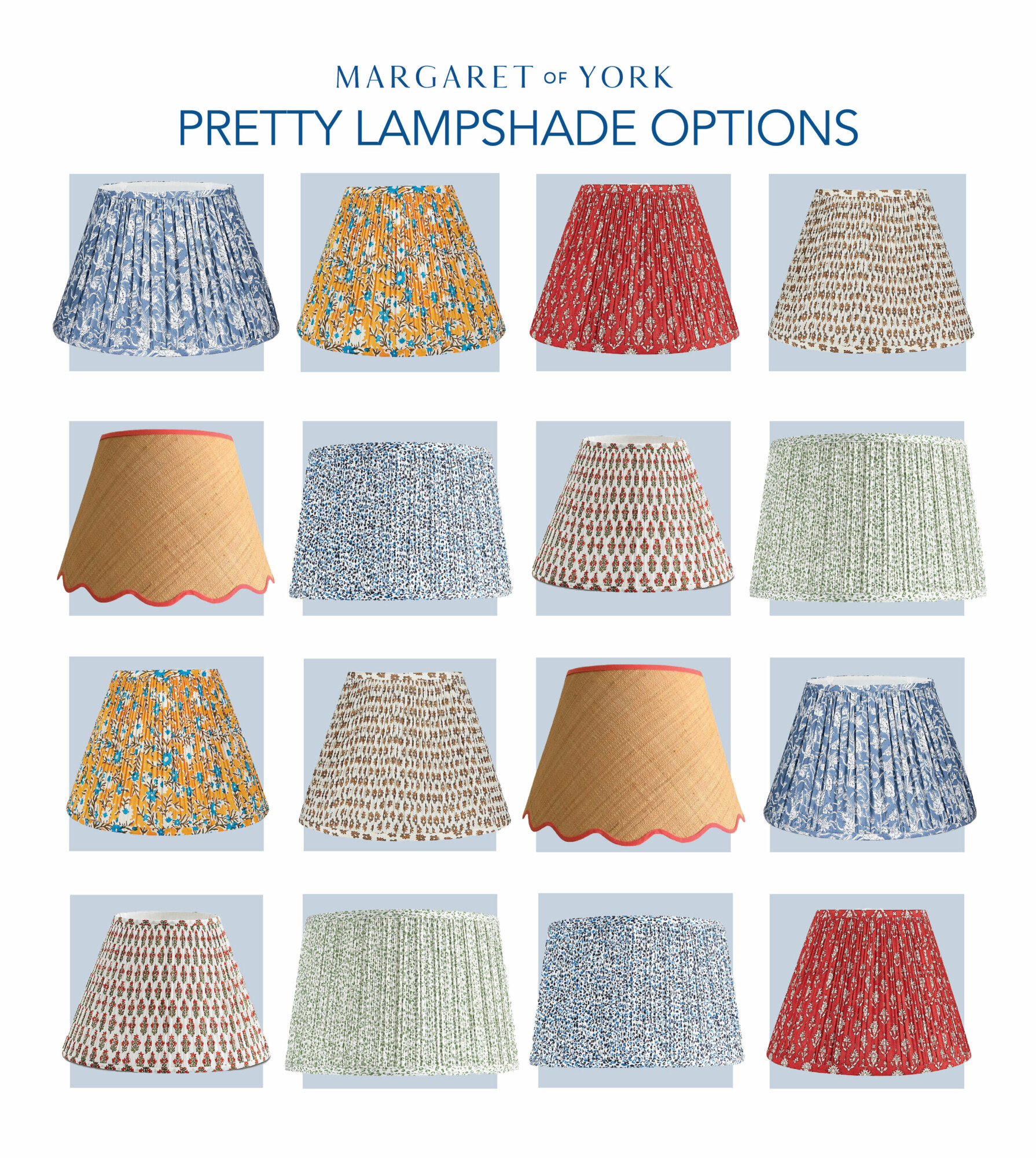 Disclosure: This post may contain affiliate links that I may earn a small commission from, at no additional cost to you. I only recommend products I would or have used myself.
It's easy to overlook the little things that really add to a room's decor. These little things can help enhance and set the vibe of the space they're in, especially when it comes to lighting. That's why it's so important to take into consideration the lampshades in your home.
They may not seem so important to you, especially when lampshades are often already attached to a base when you buy them, but choosing a pretty lampshade is one of the best ways to tie a room together. It's also an easy way to breathe some new life into your room's decor if it starts feeling a little stale.
Here are three things to consider when picking a pretty lampshade:
Light
What kind of light are you wanting to achieve in that space? Choosing a dark shade will help block light if you're wanting to set a moody or calming tone. But if you're hoping to invite more light and energize a room, a lighter colored lampshade would be a better option.
Colors
What is the room's color palette? When choosing a lampshade that fits your color palette you can either blend it in with your color palette, use your lampshades as a way to add a pop of color, or keep it simple. I love blending in patterned blue and green lampshades to match the rest of my colors. I also enjoy using bright red or yellow lampshades as a pop of color in my space. But, it's also okay to play it safe by adding a simple, classic white or beige lampshade into the mix.
Patterns
One of my favorite things to do is play with patterns in my designs, and lampshades give you the chance to add a flair of style. I like to make sure that the patterns I choose don't clash with other patterns being used. I also like to have a balance between patterns and colors so the space doesn't feel too overwhelming. Floral patterned lampshades are especially my favorite because they add a pretty, feminine touch while livening up a room.
Lampshades are such a great way to easily update your home and freshen up a room. Take some time this fall to add a few new lampshades around your home and notice the difference it makes!
And, if you need more lighting inspiration, check out these Beautiful Lamps to Light Up Your Home.