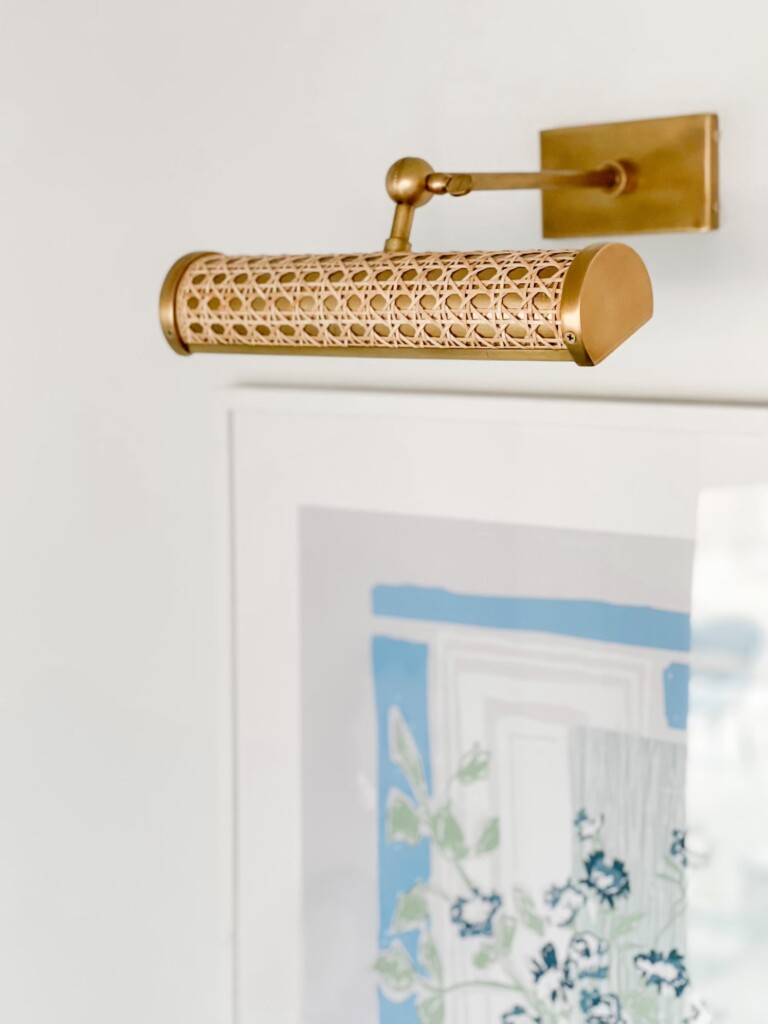 Picture sconces are not only a beautiful design detail but they illuminate a piece of art in such a pretty way.  I love showcasing my artwork with picture sconces and this caned picture light sconce in the photo above is a beautiful piece of art in itself!  I love adding texture into my spaces so I knew this picture light would be perfect above one of my favorite pieces of art!
When hanging a picture light over a piece of art the goal is to spread the light evenly on the artwork and to avoid a hot spot or glare.  I hung my picture sconce five inches off the top of my art work and tilted the head of the light 30 degrees so it will disperse an even amount of light onto the art and minimizing the glare.  I always prefer to select LED bulbs for picture lights because they do not emit ultraviolet light and very low heat which can potentially cause damage to your art over time.  Most picture lights require to be hardwired but there are some battery operated options available these days!
I love the intimate glow that picture sconces create, making you want to really come in for a closer look.  They also create a thoughtful moment and add personality to any space.