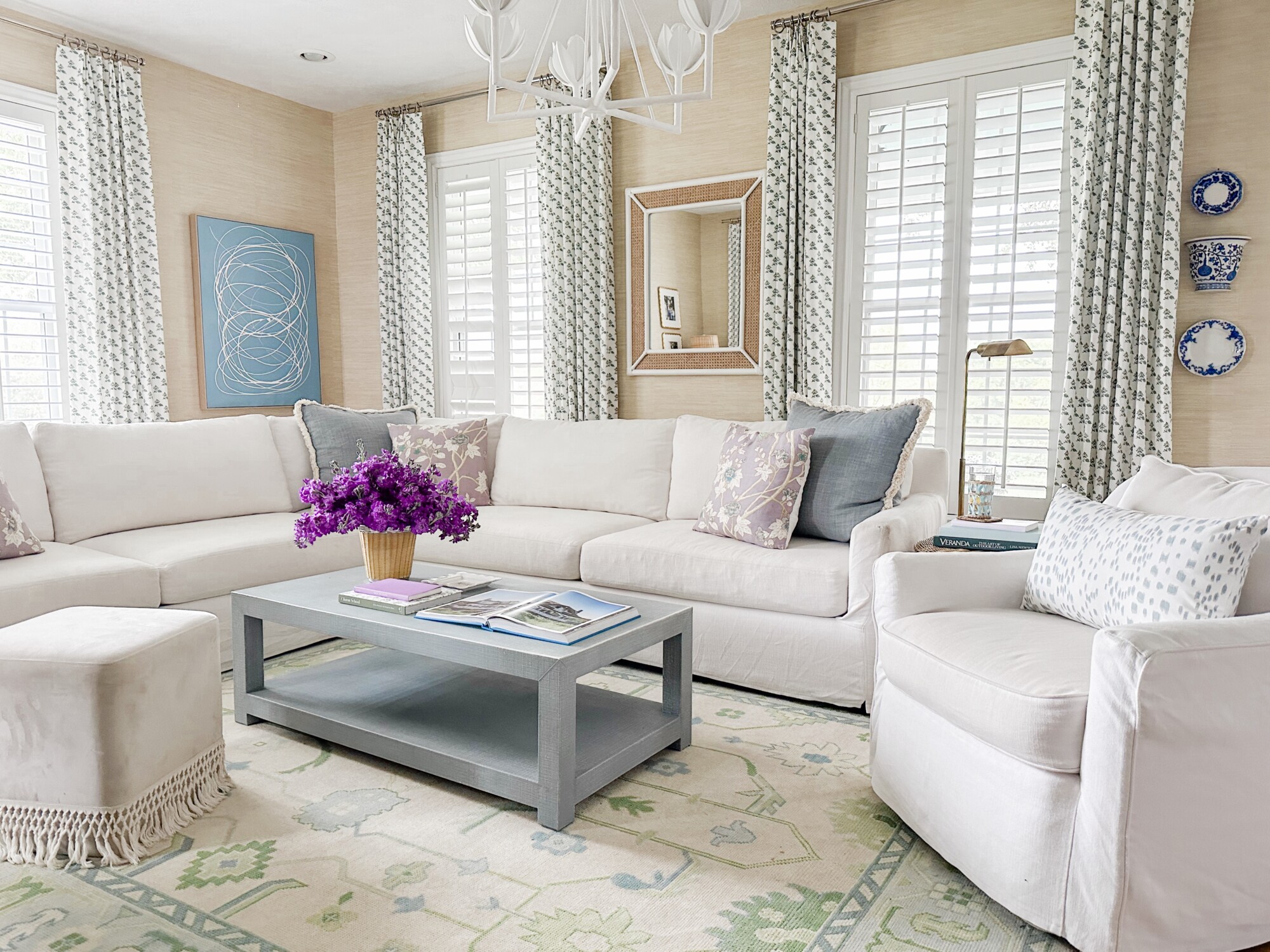 I recently had a sudden urge to refresh our living room space. On a whim, I decided to use this peel-and-stick faux grasscloth wallpaper that I had a bit extra of from another project. I am thrilled that it turned out better than expected and I am extremely happy with the outcome!
In addition to being a great way to add warmth and texture to a space, this peel-and-stick wallpaper is also incredibly easy to install and remove. Unlike traditional wallpaper, which can be a nightmare to put up and take down without a professional, peel-and-stick wallpaper can be installed in just a few hours and removed without damaging the walls.
The faux grasscloth that I used was so realistic. The texture and depth of the wallpaper created an instant traditional look that really transformed the space. There are so many colorway options available in the wallpaper that you're sure to find the perfect color for your home project. I used the blue grasscloth wallpaper in our Cove Hollow home and instantly fell in love with it. It adds that little something extra to a space.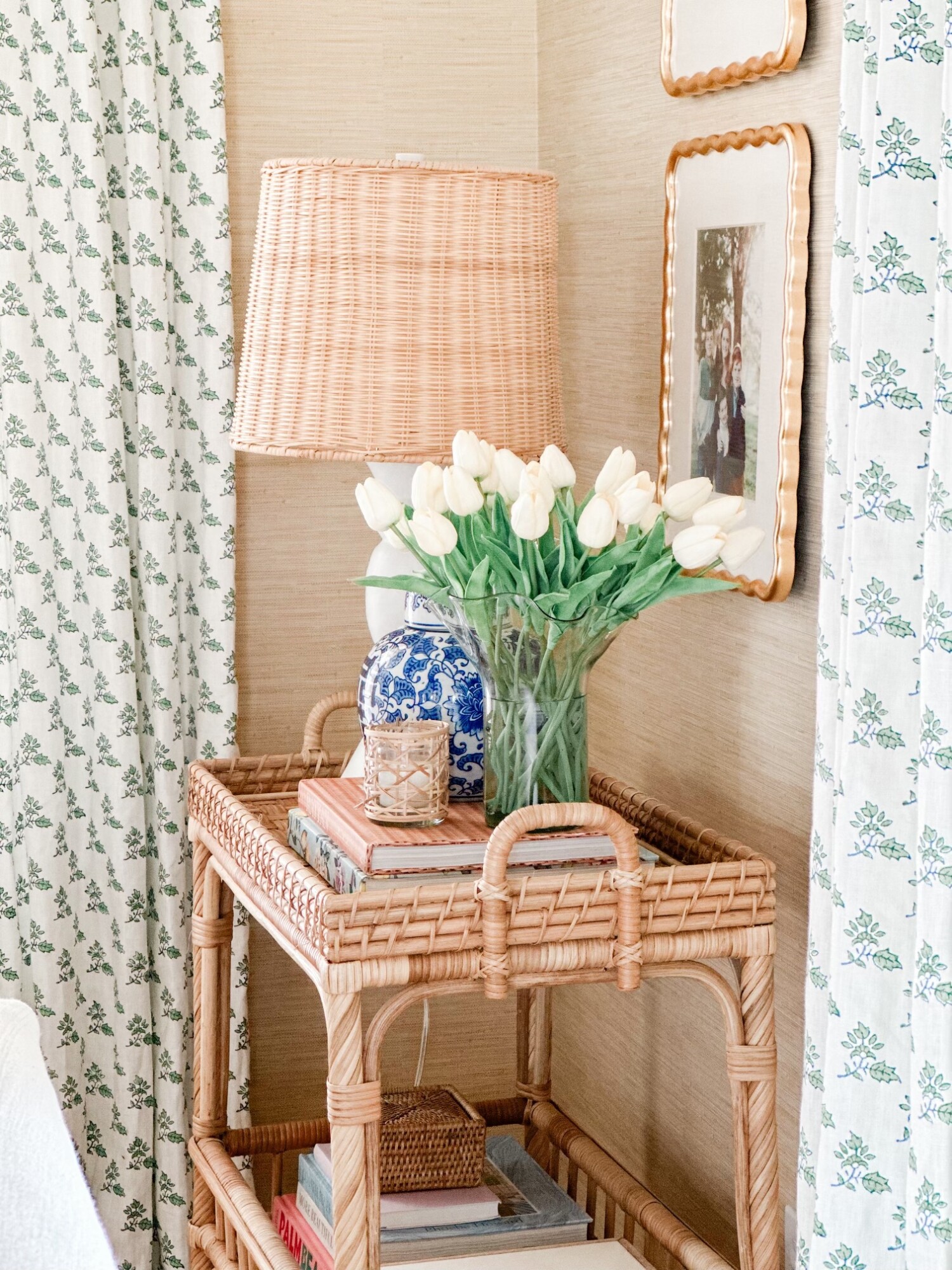 The addition of the new grasscloth wallpaper gave our living room an instant refresh. It added a layer of warmth and texture to the space that was previously bare and lacking in character. The classic and traditional look of the faux grasscloth wallpaper really transformed the room, making it feel more inviting and cozy for the upcoming winter season. It was amazing to see how one simple change could have such a big impact on the overall look and feel of the space.
You can see how I used the blue grasscloth wallpaper in our Cove Hollow home here. If you're looking for other wallpaper options, see all of my favorites (including the grasscloth peel-and-stick) from Amazon here.
Disclosure: This post may contain affiliate links that I may earn a small commission from, at no additional cost to you. I only recommend products I would or have used myself.