It seems like it's one sale after the next in July so it's time that I rounded up my Nordstrom Sale picks. This year the Nordstrom Anniversary Sale runs from July 11th, 2023, and ends August 6th, 2023. Based on whether or not you are a Nordstrom cardholder and what your spending level is at Nordstrom determines the day that you can start to access the sale. What's great about the Nordstrom sale is that it allows you to shop sale items for the upcoming season instead of waiting for an end-of-season sale. While you don't have to have a Nordstrom credit card to shop the sale, it does mean that you'll have to wait until the public sale begins.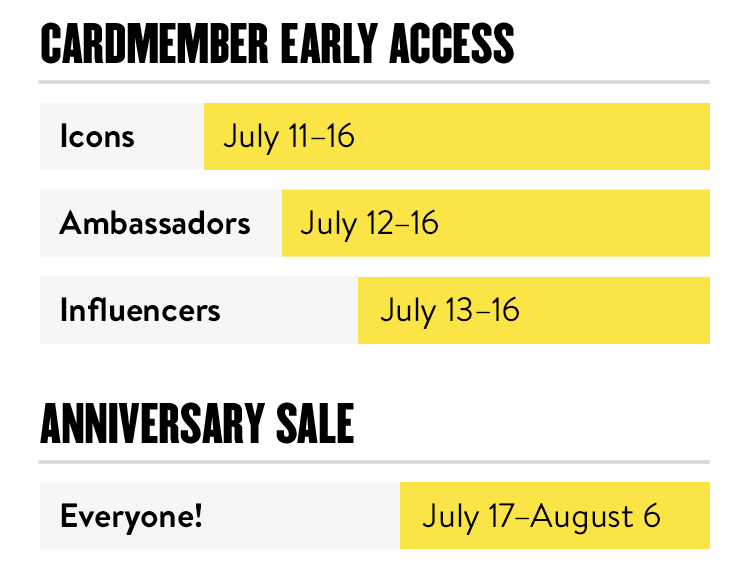 You can easily shop the sale online if you don't live near a Nordstrom store. The best part is that they have free returns. A lot of items sell out by the time the public sale opens. What's great is that you can preview the sale now and add items to a wishlist. That way when you can shop the sale, you can go directly to your wishlist and check out with items in stock. If you have the Nordstrom app, you can get notifications when items are back in stock so don't panic. I've had items on my wishlist come back in stock. Without further ado, here are my Nordstrom sale picks.
Women's
Some of my favorite denim is featured in the sale. I love Mother Denim and both the Rambler straight-leg jeans and the Tripper ankle jean are featured in the sale. These are likely to sell out so be sure to add these to your wishlist so you can make quick purchases if they come back in stock when you can shop the sale. There are also the Moonlight pajama sets in shorts and pants that are on sale every year that so many people love and recommend. This is a top pick for one of my friends! Also featured is the Barefoot Dreams lounge shirt and pants and robe. Cozy season will be here soon enough!
Men's
There's several men's wardrobe staples featured in the sale. If your guy wears polos, there's a great striped version from Brooks Brothers and a more subtle striped polo from Peter Millar. I also love the reversible quilted pullover from Peter Millar which makes it a great two-for-one deal! The Barbour vest is great for in-between seasons and to layer up in the winter.
Shoes
I'm a bit surprised that there are only two Birkenstock sandals in the sale as they seem to be having a resurgence in recent years. There's an ecru version of the two-strap big buckle Arizona sandal and the one-strap Madrid slide. Personally, I think the men's shoe selection is better than the women's in this year's sale. There are lots of great sneakers and casual options for guys. and plenty of options for kids' sneakers and winter boots as well.
Coats and Jackets
Coats are an investment piece and there are a few in this year's sale that I would recommend. There's a great quilted Barbour jacket that hits at the mid-thigh. For another lighter layer, I love the trench coat by Sam Edelman. For heavier coats, I recommend the Ralph Lauren wool-blend coat or the Reiss wool longline coat.
Home and Beauty
If you missed out on the Olaplex sale during Prime days, the shampoo and conditioner are featured in the sale in the large pump sizes. My favorite Supergoop sunscreen is also a stock-up item. This is also a great opportunity to start getting some of your holiday shopping done. The Barefoot Dreams blanket and the Voluspa and Diptyque candle sets are great gift items.
Kids
For kids, there are a few good athletic/athleisure wear options. There's a Zella sports bra and leggings set and a court dress and shorts set. For the sports-lovers, the Nike Dri-FIT shorts and Under Armour pants will be big hits.
Disclosure: This post may contain affiliate links that I may earn a small commission from, at no additional cost to you. I only recommend products I would or have used myself.