Disclosure: This post may contain affiliate links that I may earn a small commission from, at no additional cost to you. I only recommend products I would or have used myself.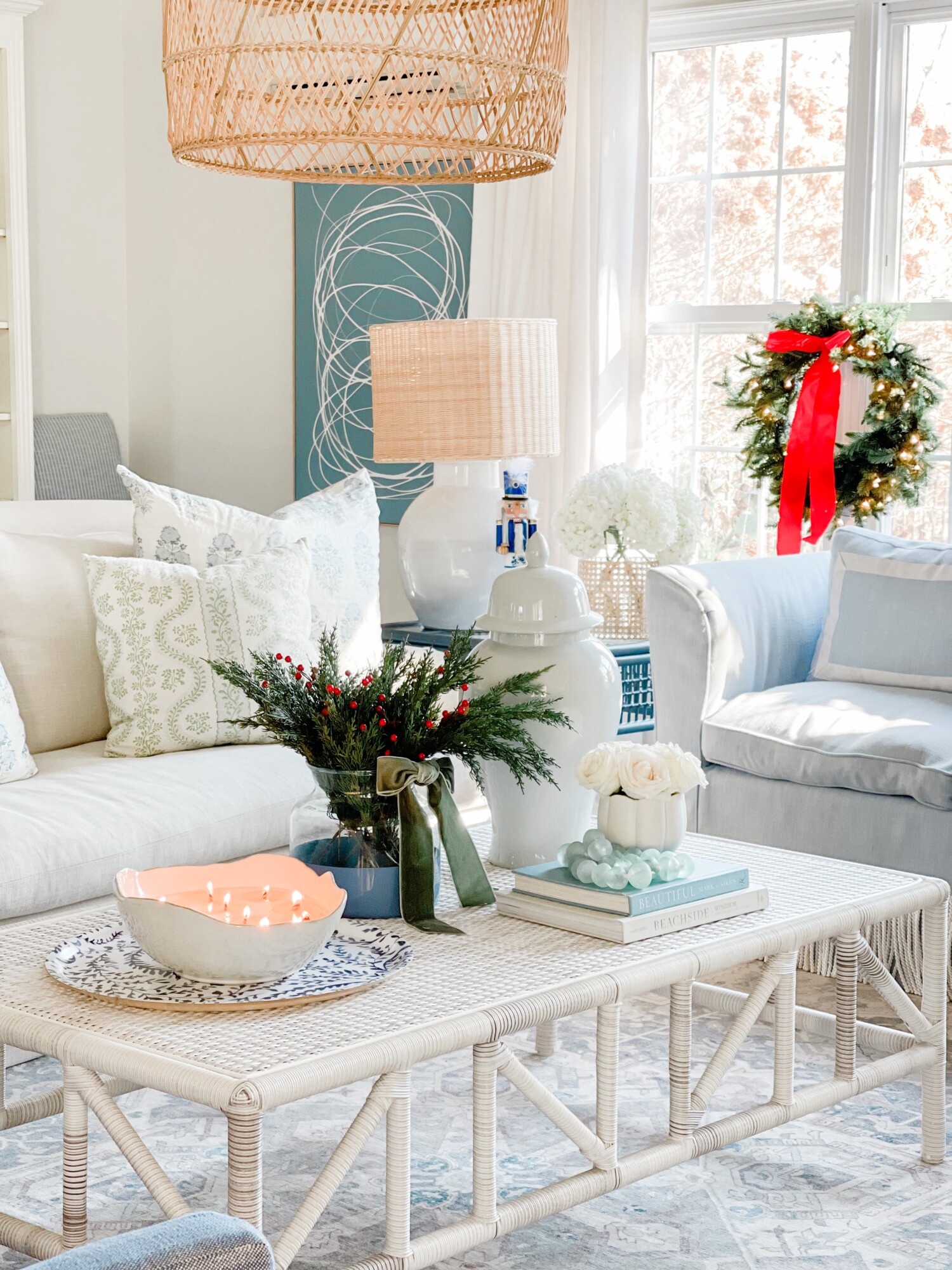 I love the holiday season and the magic that happens when you suddenly fill your home with twinkle lights and holiday colors. This holiday season I am honored to be decorating our home with Cailini Coastal and their beautiful holiday decor. Cailini Coastal is one of my favorite home decor shops. Their holiday collection is stunning! Cailini Coastal's shop is filled full of coastal inspired decor in beautiful shades of blues, rattans, and coastal traditional pieces.
I am beyond excited to share some of my favorite holiday decor pieces that I used to decorate my home this year. I love how all of the Cailini Coastal's pieces added classic yet festive touches to our living space. I hope that this round up of beautiful holiday decor will help you prepare for the most magical time of the year!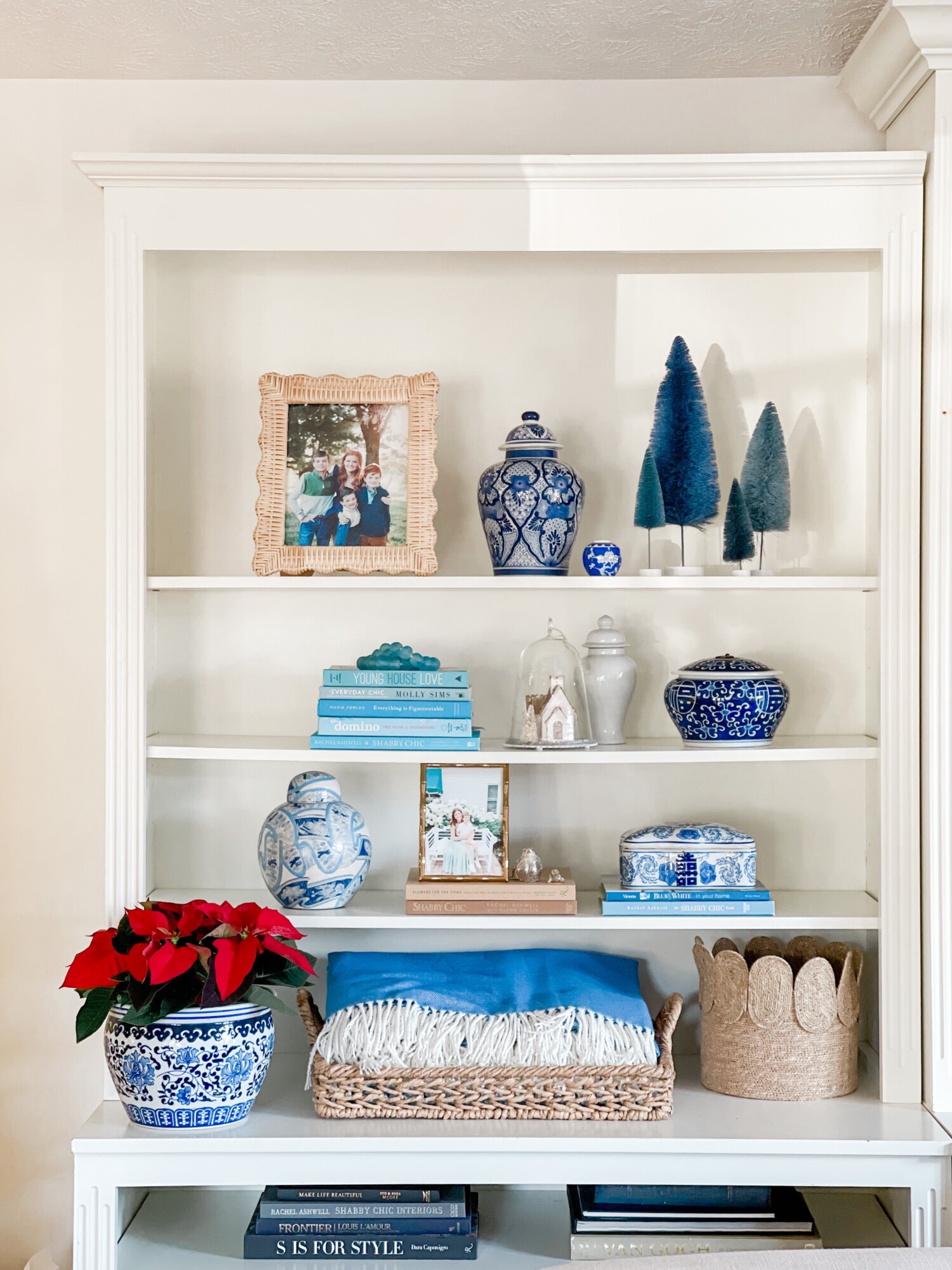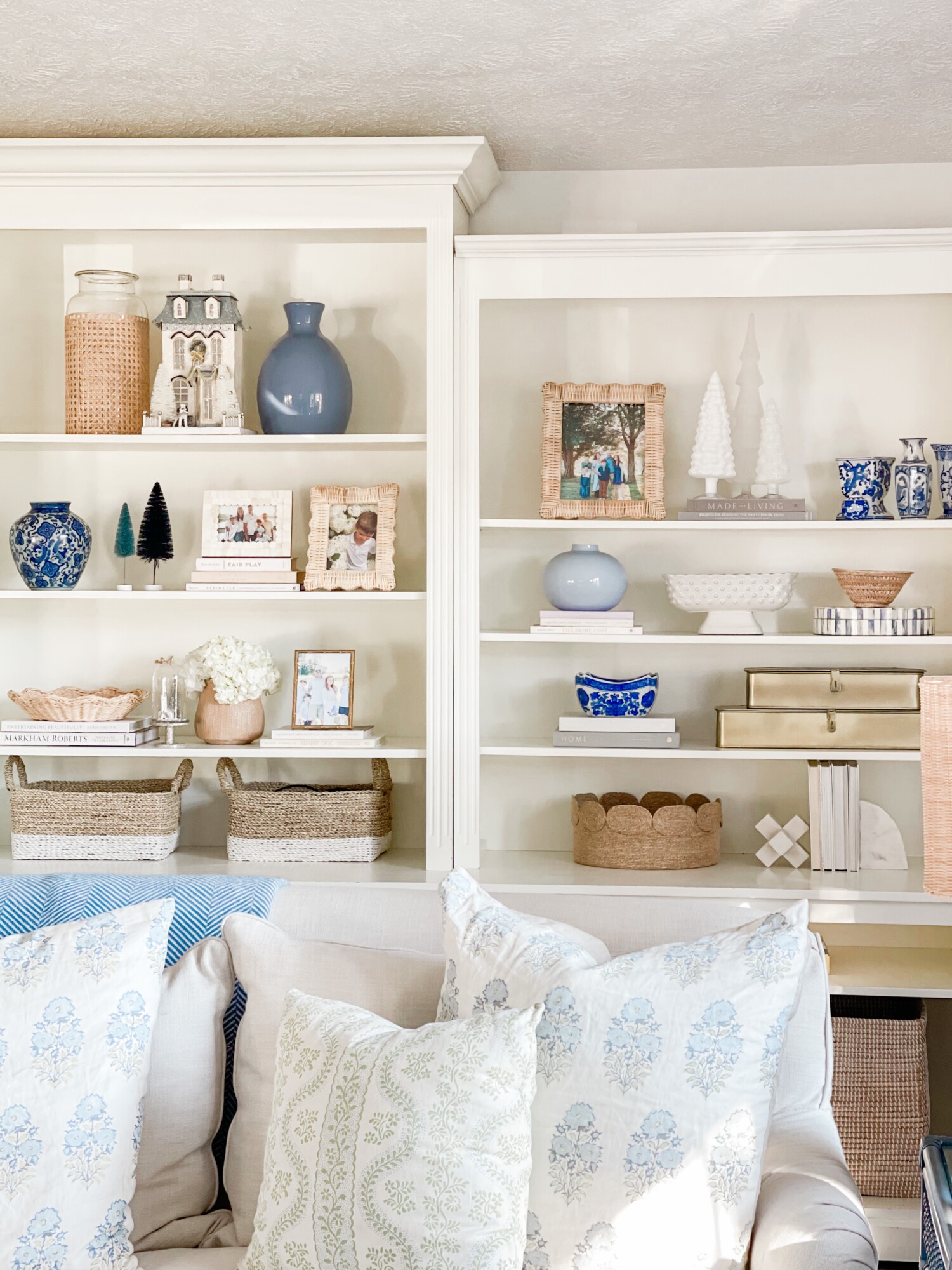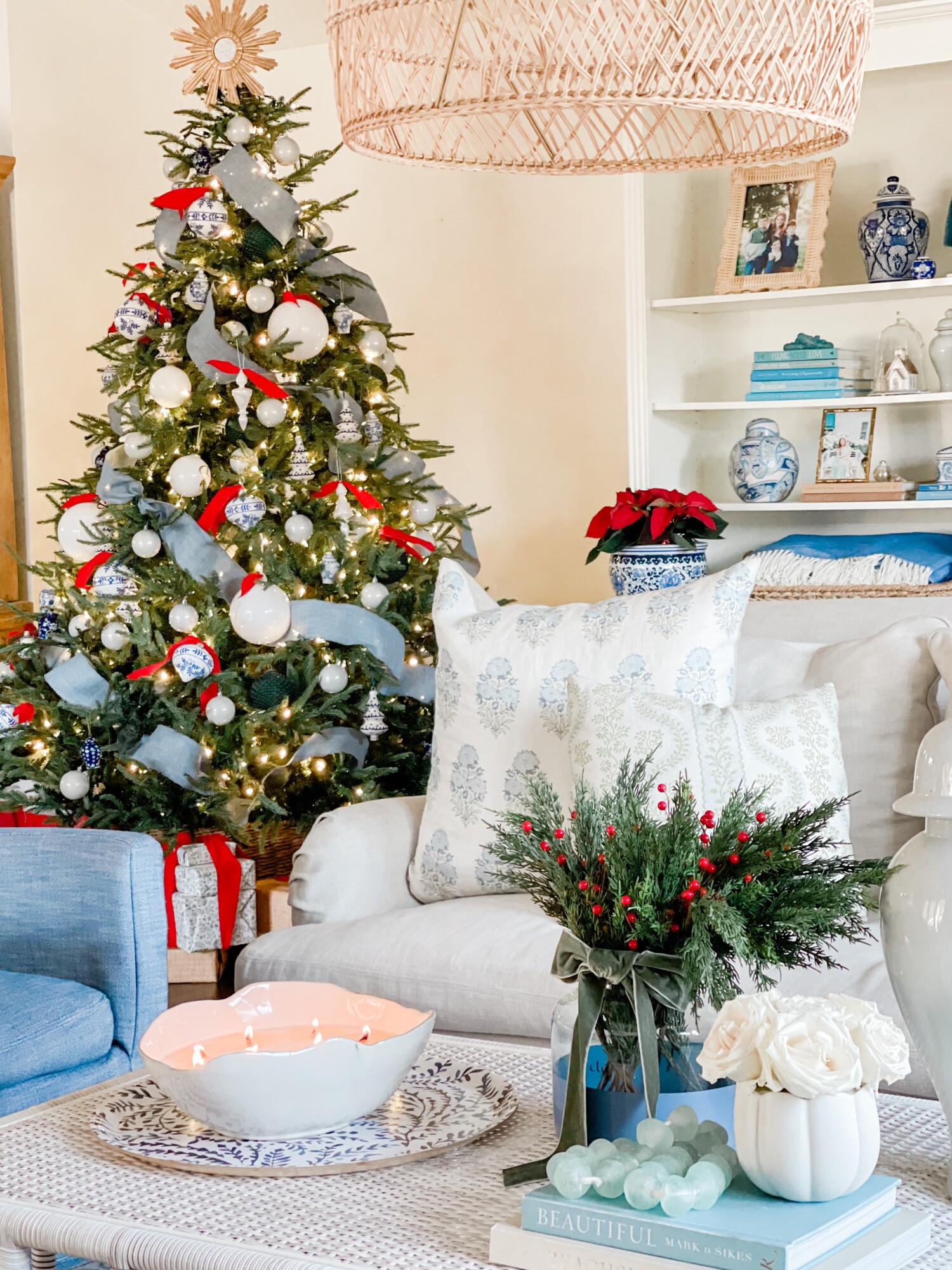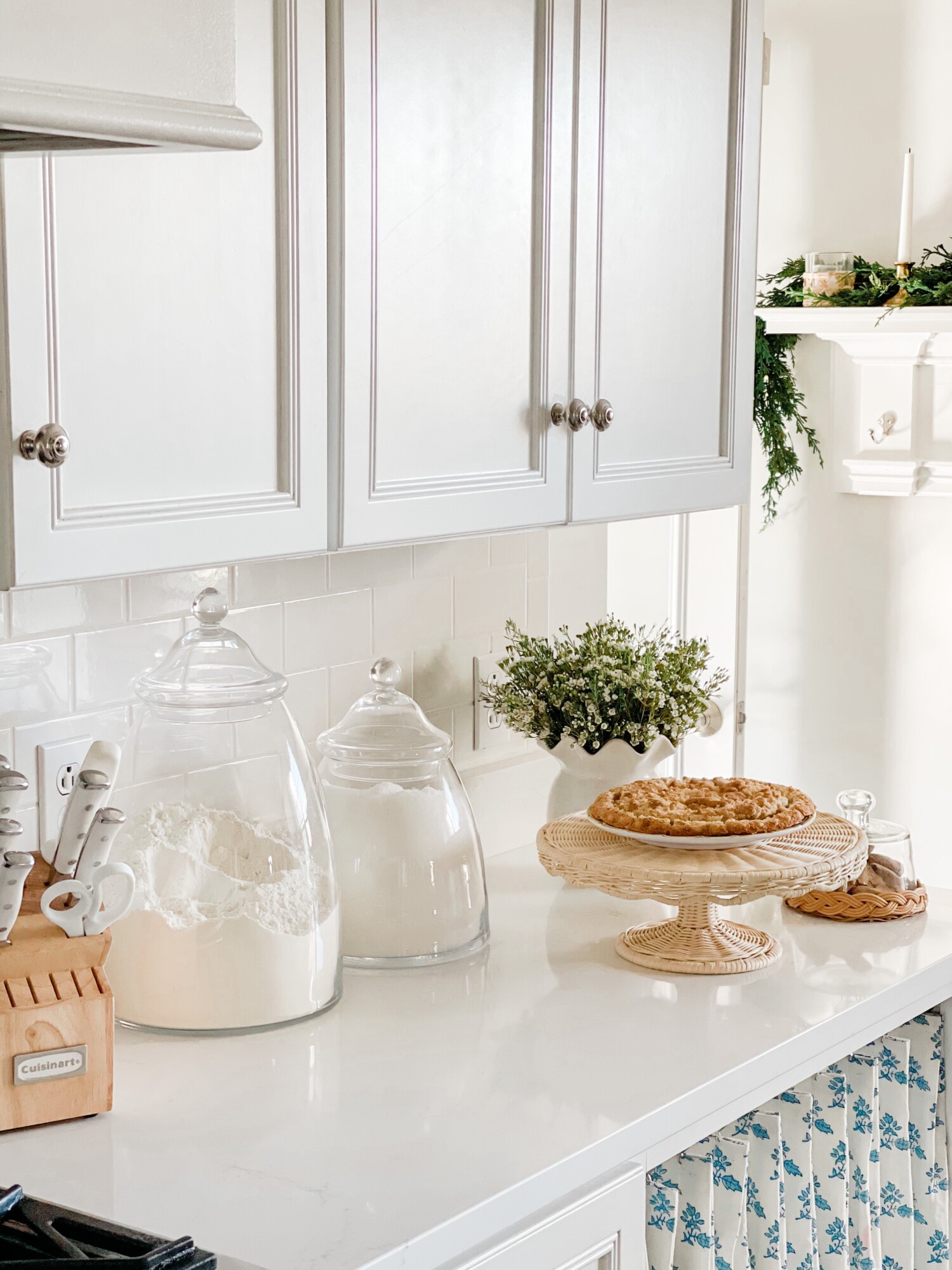 I adore this chinoiserie nutcracker as it reminds me of childhood. Our children love it and now want to start a collection of nutcrackers.
The Shades of Blue Bottle Brush set looks festive just about anywhere but I love how they look tucked into our bookshelves with my blue and white decor.
I'm a big blue and white decor fan and the Grand Millenial Ornament set in blue and white looks stunning on our tree.  I added red ribbons for a festive and classic touch!
If you are looking for a fresh candle that you can burn beyond the holidays this RE"ME.DI.UM x Cailini Coastal candle bowl is incredible and the sound of the wood wicks give all the cozy feelings. I will be burning this well past the holidays.
Holiday houses are just magical so I loved the Candy Cane Lane house and how it looks beautiful displayed in our shelves. It adds just the right touch of sparkle and whimsy.
If you haven't checked out my holiday decor shop you can do so here where you can find even more beautiful pieces from Cailini Coastal!
I also love mixing in every day decor items with my holiday decor. Simply adding greenery to this french blue dipped vase added instant holiday charm. This sweet Petal Frog Vase is another piece I use throughout all the seasons. It is perfect for roses and lends a touch of tradtional decor.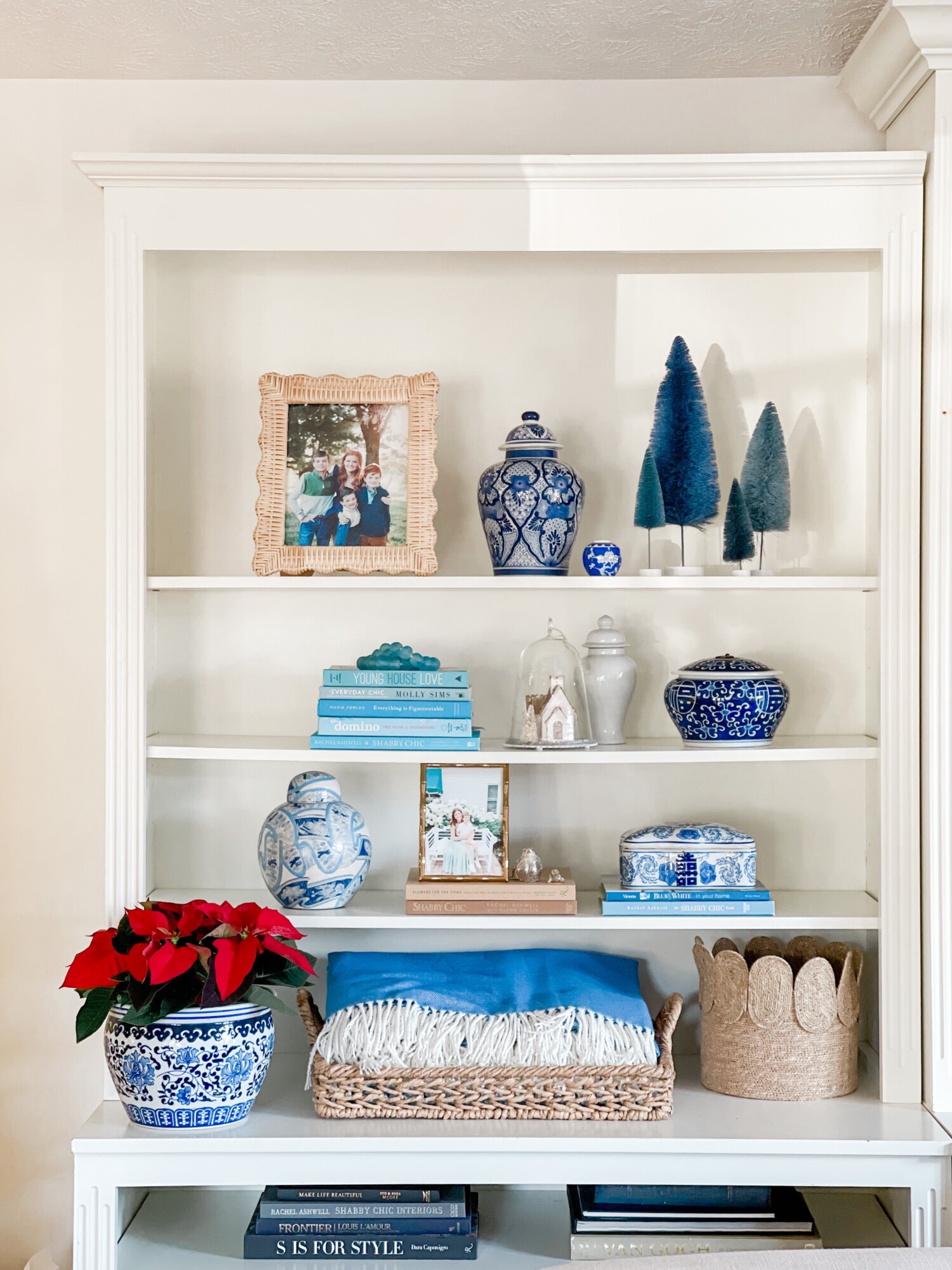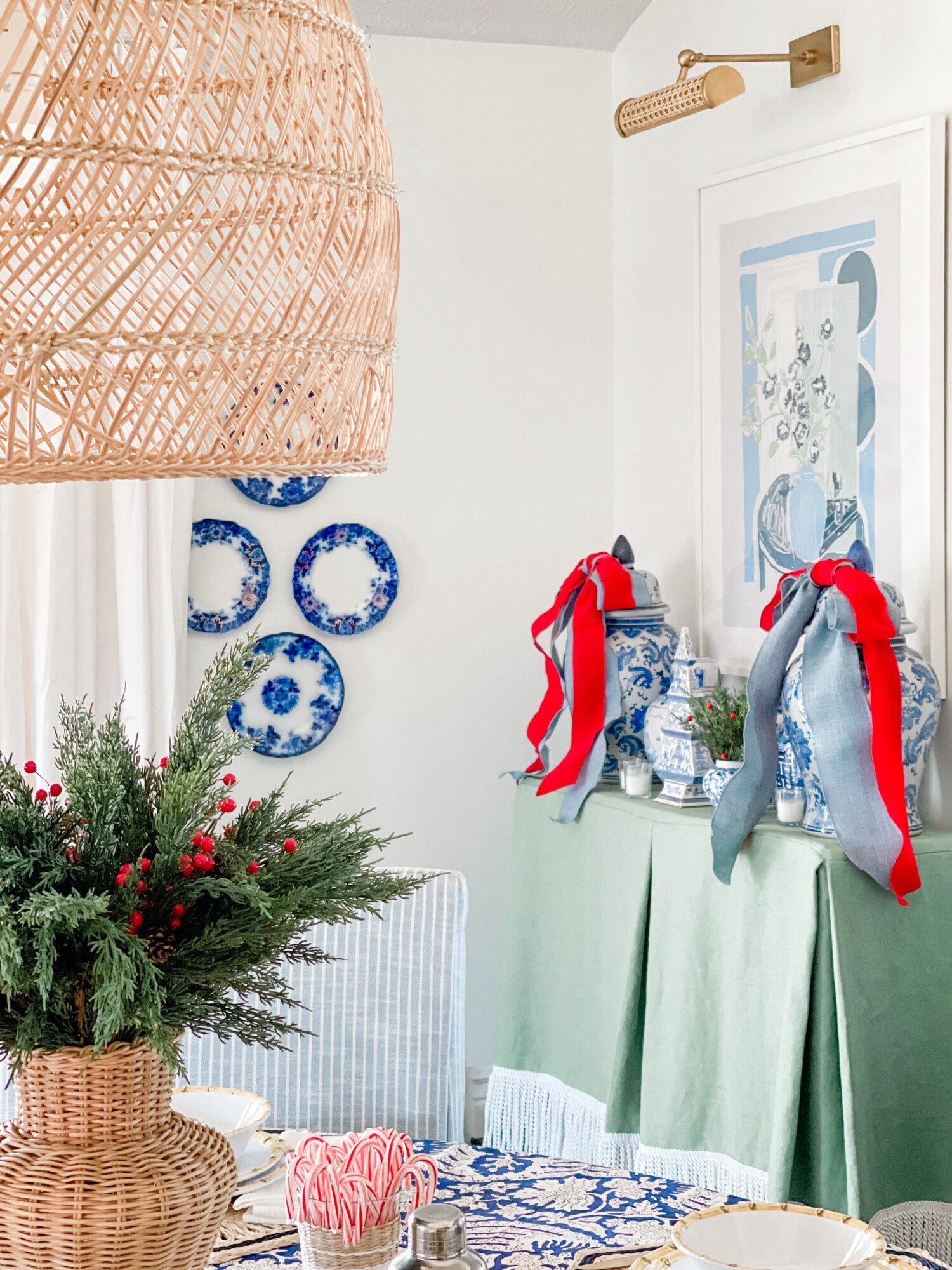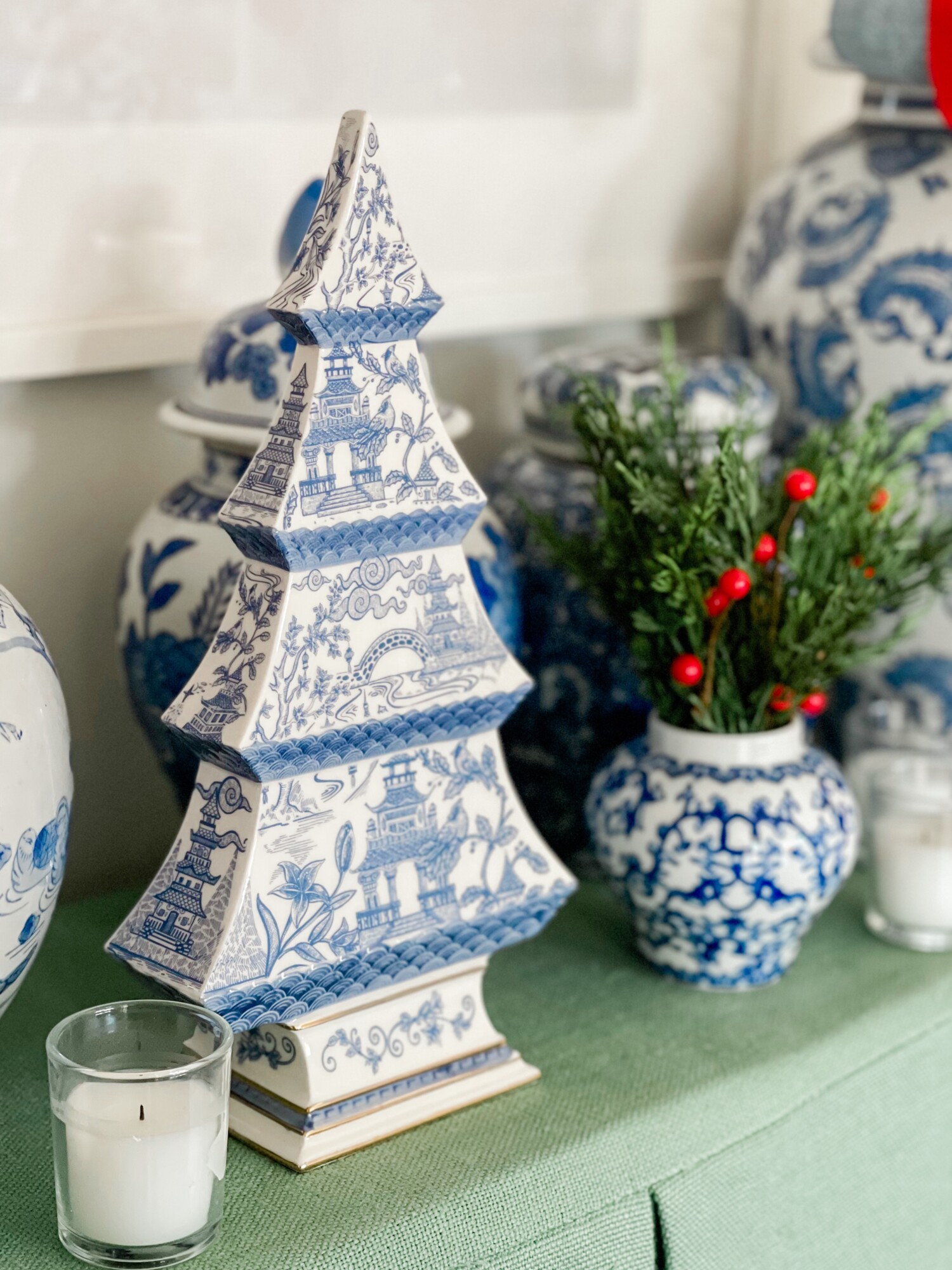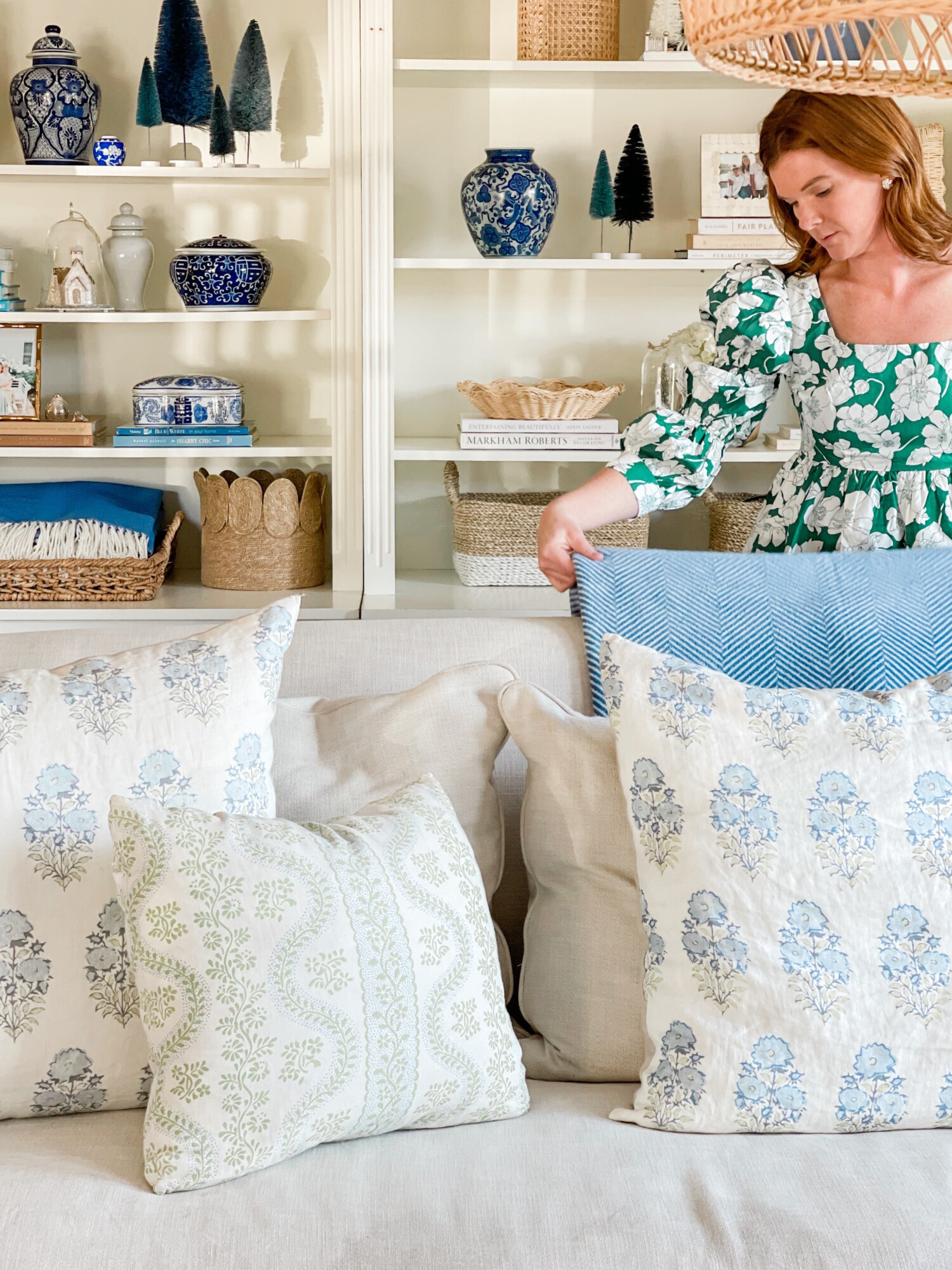 A big thank you to Cailini Coastal for helping us celebrate our most cherished season.