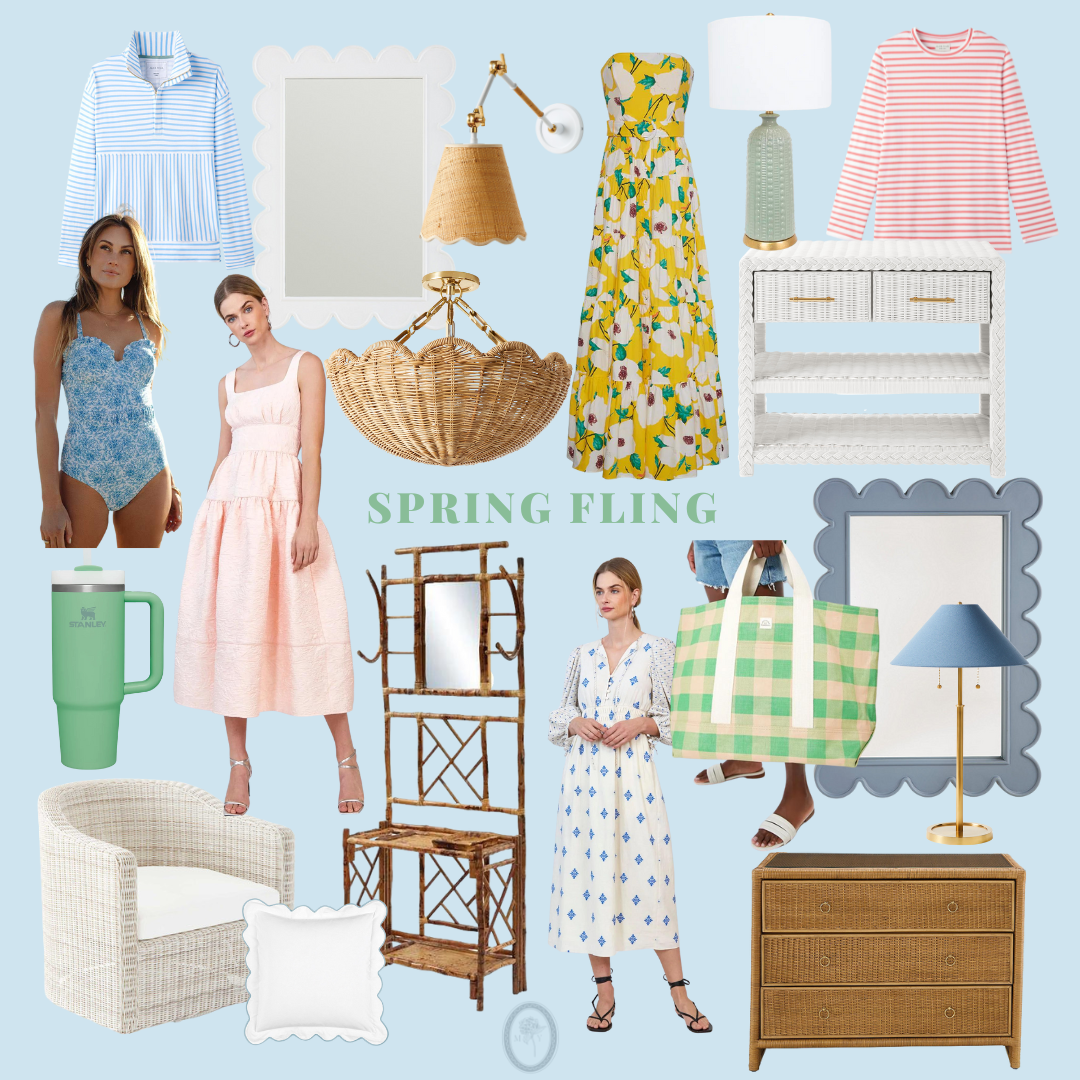 It finally feels like spring has sprung on the farm! We had a few teases earlier this winter but it seems like spring is here to stay. When the weather gets warmer, I get the urge to refresh my wardrobe and the house. These are some of my favorite spring finds to incorporate the season. I like to add in new wicker or rattan elements as a neutral. For my wardrobe, I'm adding a few prints and pastels to brighten things up. It's all about bringing color and life to your space after those dark winter days. So put away those heavy blankets and sweaters, open the windows, and bring spring indoors!
These dresses are perfect for a multitude of events. From spring weddings to spring break, these are sure to be winners. The structured ones instantly bring polish to your outfit while the looser fit dresses have are easy breezy quality while still bringing that wow factor.
There's a reason wicker, rattan, and cane have been around for so long. They are classic textures that warm up any space. I love them for their durability and the designs keep getting better and better. From lamps to furniture, you can add these textures to any room in your home. These materials aren't just for the front porch.
Scallops and stripes are some of my other favorite design elements. From pillows and mirrors to this season's swimsuits, I love the subtleness of scallop designs. I always love a striped shirt but you can also bring stripes in with pillows, wallpapers, curtains, etc. It's an easy way to test out patterns in small ways if you're nervous about larger-scale prints.
You can find more of my favorite spring finds in the Shop and my LTK page.
Disclosure: This post may contain affiliate links that I may earn a small commission from, at no additional cost to you. I only recommend products I would or have used myself.