Disclosure: This post may contain affiliate links that I may earn a small commission from, at no additional cost to you. I only recommend products I would or have used myself.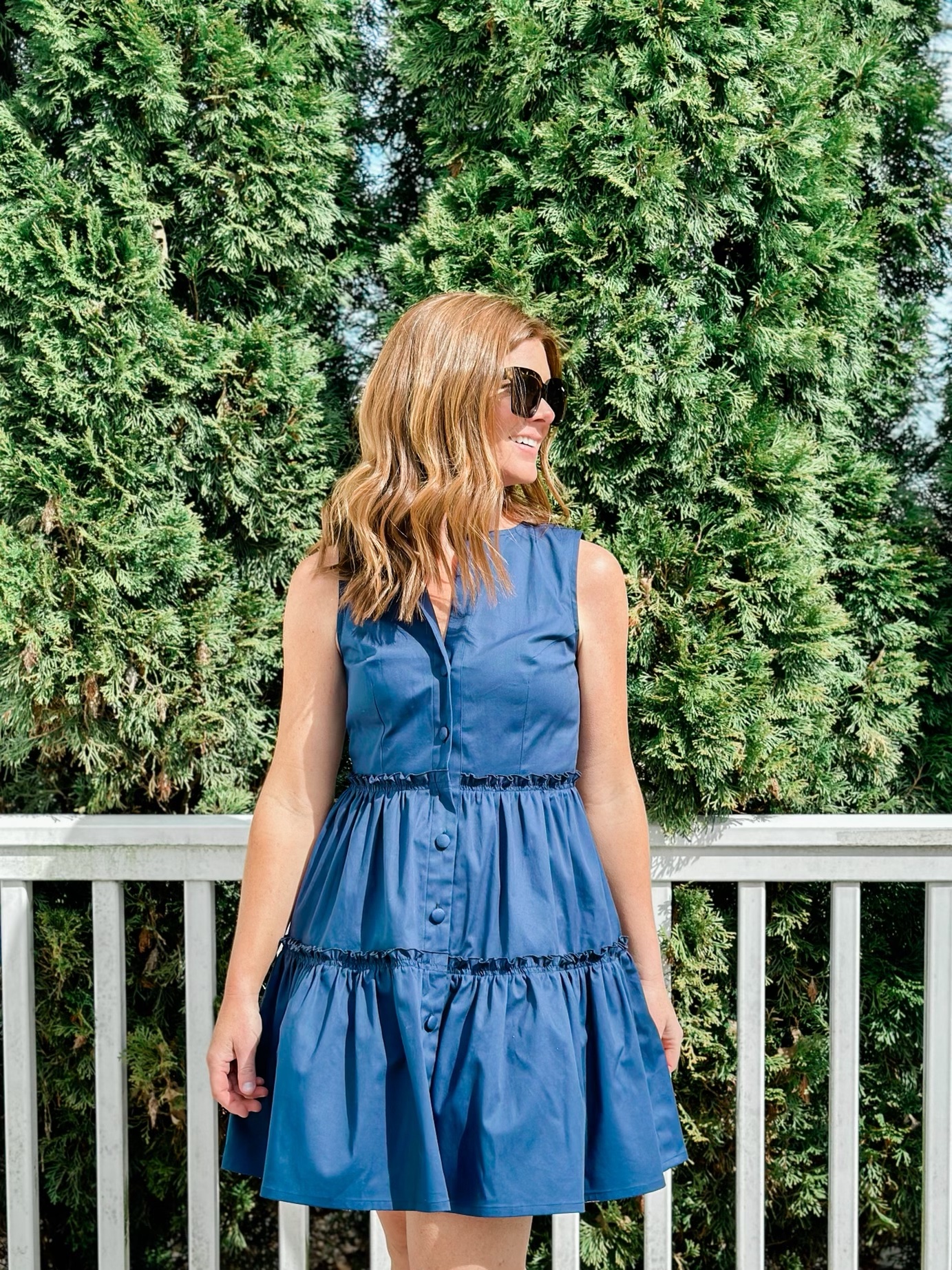 With June in full swing, the Fourth of July holiday is quickly approaching! I've gathered up all of my favorite red white and blue items to get into the spirit. It seems like once the holiday has come and gone, summer is halfway over and I get a little sad. The great thing about these items is that they can be worn and used throughout the summer. There's no need to keep it hidden away until the holiday. So break out the sparklers and celebrate with your favorite red white and blue!
Reds
There's something about wearing red that makes me feel like I can take on anything. I love this sleeveless crepe dress for an easy, breezy look. For dressier occassions, this eyelet dress screams take me to Europe! It also comes in blue and white and all three are so beautiful. If you're feeling nostalgic for the 90s, this square neck mini dress will have you swooning. I love the back of this tank top and it would be so chic with a pair of white jeans or trousers. For beach days and nights, this Omika dress is so bright and vibrant.  If you're wanting to ease into wearing a bold red, dip your toes into these espadrilles. For pool days, this red and white stripe beach towel makes me think I'm back in Palm Beach. At home, I like to bring in subtle pops of red with items like this striped Perennials pillow cover.
Whites
Nothing makes those reds and blues pop more than a crisp white. This short-sleeve cashmere henley sweater would be perfect for any office environment and this linen shift dress is great if your dress code is more business than casual. I love the pockets and button details! These linen shorts are a great choice for hot days when you still want to feel pulled together. Dress them up with a button-down or dress them down with a cute tank and sandals. Crochet is having its moment this summer and this dress could be a great cover-up option and this crochet tote would be great for the market or a day at the beach. For full classic Americana, you can't go wrong with this sweater. Perfect for those cool summer evenings. This white pillow cover is a staple in my home. I also have it in the lighter blue color. It's so easy to mix and match with other pillows.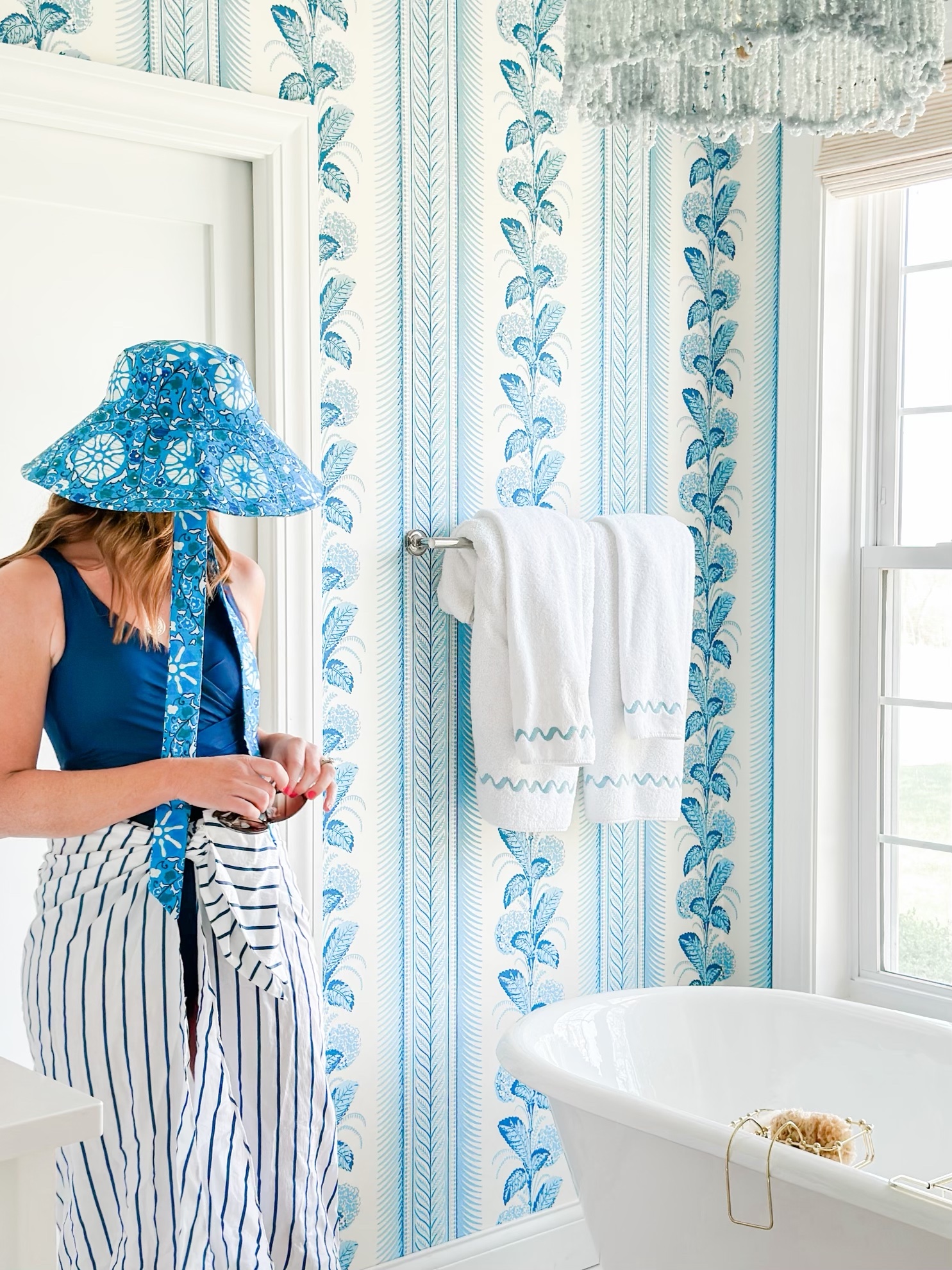 Blues
If you love stripes as much as I do, this long-sleeve tee has all three colors with a subtle red while this one has darker reds and blues. It also comes in blue and white stripe. This blue and white blouse is perfect for any occassion and I love the bold stripes of this dress. If you're in the mood for a bold print, I suggest this blue and white floral dress. I love everything about it! For a more classic silhouette, you can't go wrong with a navy shirtdress. Simple and chic. If you prefer more subtle blues, this high neck sheath dress is more of a blue-purple color and is another 90s vibe option. This linen slip dress is a beautiful french blue and this Oxford blue shirt dress has the loveliest details at the waist and collar.
I can't possibly fit all of my red, white, and blue favorites into one blog post-especially all my favorite blues! You can find more of my favorites on my LTK page. From clothing to home design, you can find all of my favorites there. For blue and white home inpiration, you can read about a breakfast nook I designed a few years ago and some of my favorite blue and white wallpaper.