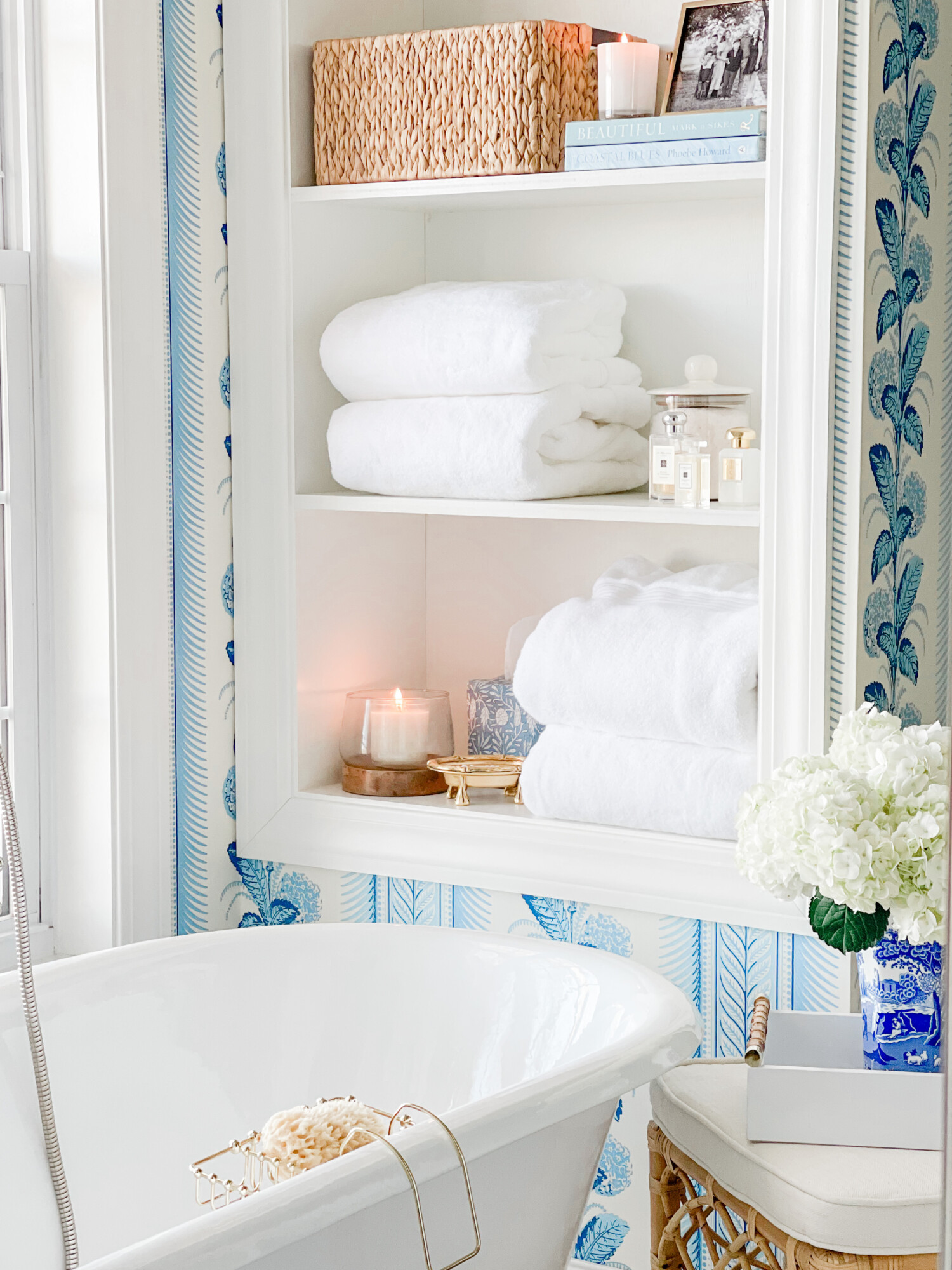 Recently I stumbled upon some really great interior pieces from The Home Depot. I was looking for items to style the bookshelves in our bathroom that were both stylish and functional to the space. Bathroom bookshelves are great storage but it's important to not clutter them. I love to mix in a few special items like a family photo in a frame and pretty perfume bottles. I tend to stay away from trends and stick to classic pieces with coastal touches.
Our bathroom has blue and white wallpaper so I naturally love mixing in rattans, wickers, crisp white, and touches of brass and polished nickel. They really bring a sense of warmth to the space! I found this awesome rattan stool while browsing their site and use it to stack towels or hold a tray as a place to set a glass of water or wine. The blue and white vase full of fresh hydrangeas has quickly become one of my very favorites! I've been using our soaking tub a lot this winter and these items have helped create a relaxing environment with a classic feel.
I pulled together a few of the items that I found at The Home Depot to style this space. If you haven't ready the full story on our bathroom remodel you can do so here!
Disclosure: This post may contain affiliate links that I may earn a small commission from, at no additional cost to you. I only recommend products I would or have used myself.