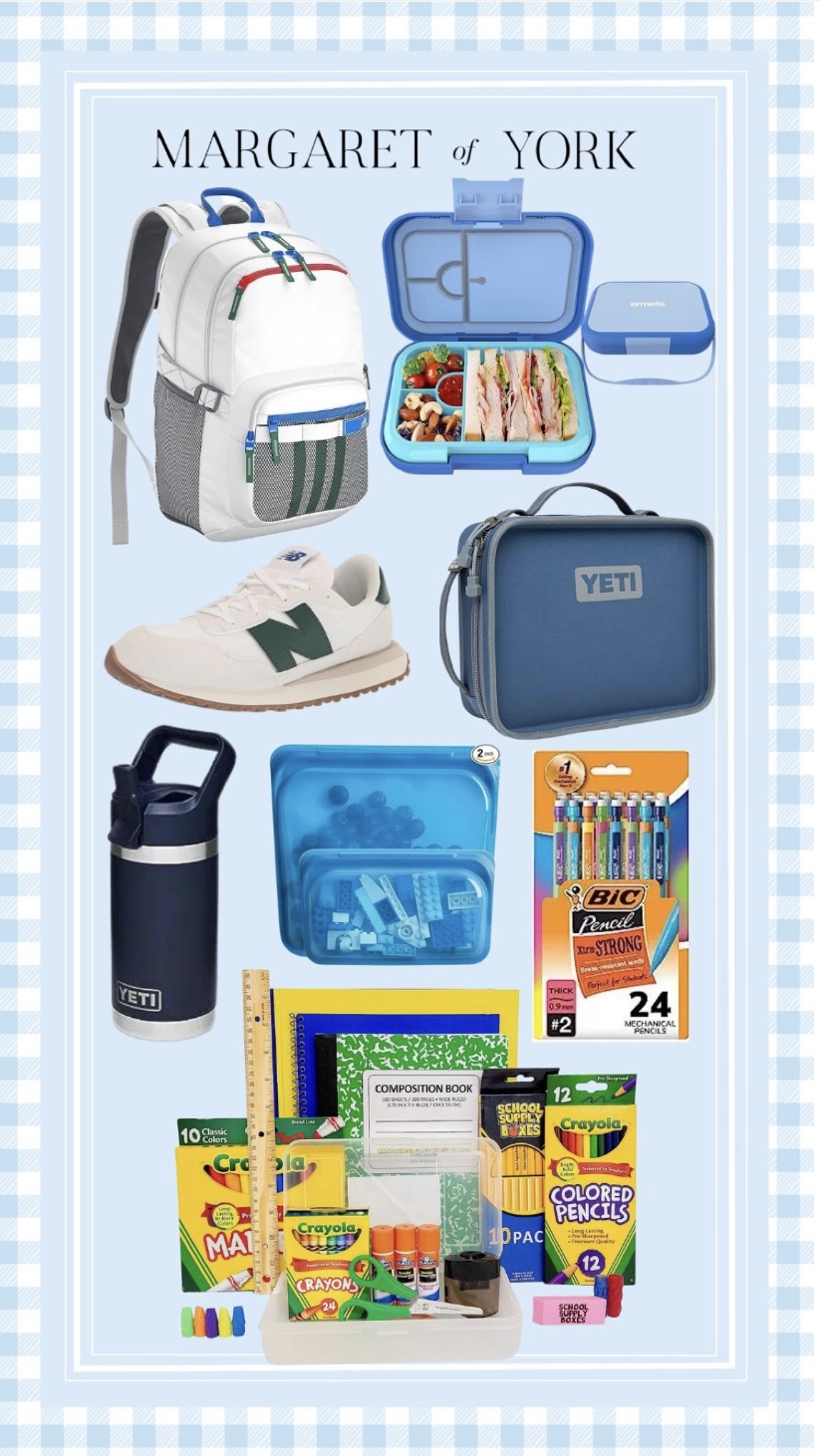 It's hard to believe that summer is winding down and it's time for school to start again. I pulled together my favorite back-to-school Amazon finds to help you streamline your shopping. We have had a busy summer and while I will miss my time with my kids, I am ready for all of us to be back on a schedule. What I love most about these back-to-school Amazon finds is that they come in various colors so there are a lot of options to choose from that and you can hopefully find them in your child's favorite colors. We are lucky in that our kids wear uniforms at school so that aspect of back-to-school shopping is a bit easier for us. It's mostly about updating what they have grown out of or need more of. It also reduces the stress of what to wear for the first day of school. I hope you and your children have the best school year!
In the spirit of Kathleen Kelly: "I would send you a bouquet of newly sharpened pencils if I knew your name and address."
Backpacks and Lunch Boxes Supplies
Back-to-School Amazon Supplies
Back-to-School Amazon Clothes and Shoes
You can find more back-to school items in my Amazon storefront here. If you are looking for what to fill in their lunch boxes, I have a whole Amazon storefront dedicated to that as well! If you are stressing about this season, be sure to read my Back to School Self-Care Routine blog post. It has my favorite tips and tricks to fill your cup no matter how much time you have.
Disclosure: This post may contain affiliate links that I may earn a small commission from, at no additional cost to you. I only recommend products I would or have used myself.